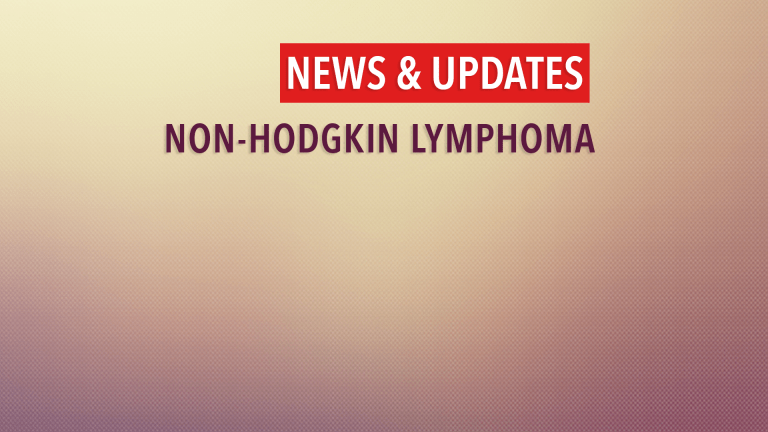 Treanda Rituxan (BR) Treatment for Indolent Follicular Non-Hodgkin's Lymphoma
BR is effective treatment for Follicular, Indolent and Mantle cell Non-Hodgkin's Lymphoma.
by Dr. C.H. Weaver M.D. updated 3/2019
The treatment combination consisting of Treanda® (bendamustine) plus Rituxan® (rituximab) (BR) provides effective therapy for patients with several kinds of non-Hodgkin's lymphoma (NHL).
There are approximately 30 different types of NHL, all characterized by the excessive accumulation of atypical (cancerous) immune cells. The most common types of immune cells that become cancerous are called lymphocytes. Once cancerous lymphocytes can crowd the lymph system and suppress the formation and function of other immune and blood cells.
About Treanda
Treanda is a chemotherapy agent that is approved for treatment of chronic lymphocytic leukemia (CLL) and NHL. Treanda belongs to a group of drugs referred to as alkylating agents. Treanda is believed to produce its anticancer effects by preventing DNA from functioning properly. This results in cellular death. One advantage of Treanda is that it does not interfere with another commonly used forms of treatment and therefore can be easily combined. Treanda has been marketed and used clinically in Germany and the US for many years in patients with NHL, CLL, multiple myeloma, breast cancer, and other solid tumors such as lung cancer. Learn More Here...
What do the studies show?
Treanda + Rituximab Superior to R-CHOP or R-CVP for Mantle Cell & Indolent NHL
Follow-up results from a 5-year study show that Treanda + Rituxan has better long-term disease control than Rituxan + cyclophosphamide, doxorubicin, vincristine, and prednisone (R-CHOP) or Rituxan + cyclophosphamide, vincristine, and prednisone (R-CVP) in patients with indolent lymphoma or mantle cell lymphoma (MCL;
In the BRIGHT study, Ian W. Flinn, MD, PhD, Sarah Cannon Research Institute/Tennessee Oncology, Nashville, and colleagues compared the effectiveness and safety of using Treanda + Rituxan versus R-CHOP or R-CVP in treatment-naive patients with indolent lymphoma or MCL.
The 5-year rate of survival without cancer progression was 65.5% with Treanda + Rituxan compared to 55.8% for R-CHOP/R-CVP. There were however no significant differences observed in overall survival. The study authors concluded that "Overall, BR [bendamustine plus rituximab] demonstrated better long-term disease control than R-CHOP/R-CVP and should be considered as a first-line treatment option for patients with indolent [lymphoma and MCL]." (1)
Activity in Recurrent NHL
The trial prompting FDA approval for Treanda in recurrent NHL included 100 patients with indolent B-cell NHL whose cancer had progressed within six months of therapy with Rituxan. Patients were treated with Treanda as a single agent.
The overall anticancer response rate to Treanda was 74%.
Responses lasted for a median of 9 months.
Patients were alive without cancer progression for a median of 9 months.
Treanda was well tolerated.
Researchers from Canada and the United States conducted a clinical trial to evaluate the effectiveness of Treanda among patients with recurrent NHL. This trial included 66 patients with recurrent mantle cell lymphoma or indolent (slow-growing) B-cell NHL. Patients were treated with Treanda + Rituxan (BR).
Anticancer responses were achieved in 92% of patients; 41% of patients achieved a complete disappearance of detectable cancer.
Median duration of anticancer responses was 21 months.
Median progression-free survival was nearly two years (23 months).
The main side effect was low levels of blood cells (immune cells and platelets).
The researchers concluded: "BR is an active combination in patients with relapsed indolent and mantle cell lymphoma."
Patients diagnosed with NHL may wish to speak with their physician regarding their individual risks and benefits of participating in a clinical trial further evaluating Treanda and Rituxan or other promising therapeutic approaches.
References:
J Clin Oncol. 2019 Feb 27. Epub ahead of print
Robinson K, Williams M, van der Jagt R, et al. Phase II multicenter study of bendamustine plus rituximab in patients with relapsed indolent b-cell and mantle cell non-Hodgkin's lymphoma. Journal of Clinical Oncology [early online publication] July 14, 2008. DOI: 10.1200/JCO.2008.17.0001.
Cephalon Receives FDA Approval for TREANDA to Treat Patients with Relapsed Indolent Non-Hodgkin's Lymphoma. Available at: cephalon.com/media/news-releases/article/cephalon-receives-fda-approval-for-treanda-to-treat-patients-with-relapsed-indolent-non-hodgkins-ly/. Accessed October 31, 2008.