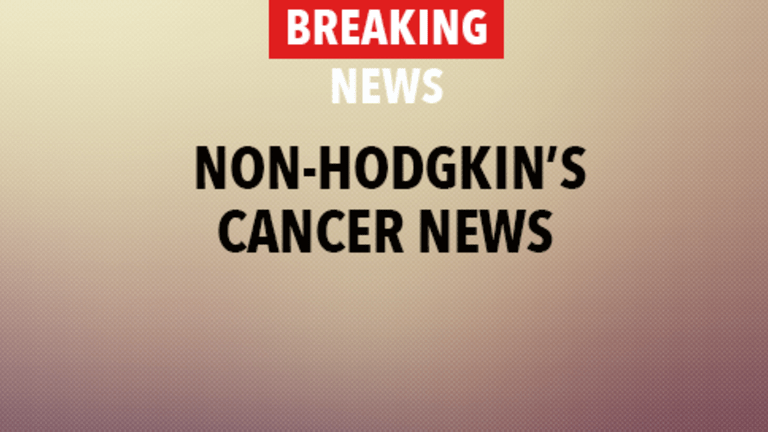 Subsequent Therapy Well Tolerated in Patients Previously Treated with Zevalin™
Subsequent Therapy Well Tolerated in Patients Previously Treated with Zevalin™
According to a recent article published in the Journal of Clinical Oncology, patients treated with Zevalin™ are able to tolerate subsequent chemotherapy as well as patients who have not undergone treatment with Zevalin™.
Zevalin™ (Yttrium-90 ibritumomab tiuxetan) is a radiopharmaceutical that is approved for recurrent low-grade, follicular, or transformed B-cell NHL. Zevalin™ is comprised of Yttrium-90 (90Y) and ibritumomab tiuxetan. 90Y is a radioactive isotope that spontaneously emits radiation and is linked by the molecule tiuxetan to the monoclonal antibody ibritumomab. Monoclonal antibodies are proteins that are produced through laboratory processes to target specific sequences of certain cells. The monoclonal antibodies bind to the specific targeted cellular sequences and researchers believe that this binding stimulates the immune system to attack the cells to which the antibody is bound, as well as initiate other biological processes that aid in the destruction of the targeted cell. Ibritumomab targets the CD 20 antigen, a specific protein sequence expressed on normal and cancerous B-lymphocytes. Once ibritumomab is bound, the radiation that is spontaneously emitted by 90Y provides additional anti-cancer effects to the cells.
B lymphocytes, or B-cells, are important cells in the immune system. B-cell non-Hodgkin's lymphoma (NHL) refers to a cancer that affects B-cells. The most common side effects of Zevalin™ include low levels of blood cells. Researchers have been concerned that the side effects caused by Zevalin™ may cause patients difficulty in tolerating subsequent treatment for cancer. To address this concern, researchers from the Mayo Clinic in Rochester, Minnesota, recently analyzed data from 58 patients who had received therapy with Zevalin™ and went on to receive subsequent therapy for their cancer. This group of patients was compared to another group of patients with similar disease characteristics and treatment history who had never received treatment with Zevalin™ (control group). Patients received an average of two subsequent therapies that involved chemotherapy.
There were no differences in side effects caused by subsequent therapy between the two groups of patients. Eight patients in the group treated with Zevalin™ went on to receive an autologous stem cell transplant, in which stem cells were collected after treatment with Zevalin™, indicating adequate stem cell (precursors of blood cells) rejuvenation.

These authors concluded that treatment with Zevalin™ does not appear to affect the tolerability of subsequent chemotherapy, including autologous stem cell transplants. Patients who have experienced a recurrence following treatment with Zevalin™ may wish to speak with their physician about their particular risks and benefits of subsequent therapies or the participation in a clinical trial evaluating novel therapeutic options. Two sources of information regarding ongoing clinical trials include the National Cancer Institute (cancer.gov) and www.eCancerTrials.com. eCancerTrials.com also provides personalized clinical trial searches on behalf of patients.
Reference: Ansell S, Ristow K, Habermann T, et al. Subsequent chemotherapy regimens are well tolerated after radioimmunotherapy with Yttrium-90 ibritumomab tiuxetan for non-Hodgkin's lymphoma.
Journal of Clinical Oncology. 2002;20:3885-3890.
Copyright © 2018 CancerConnect. All Rights Reserved.