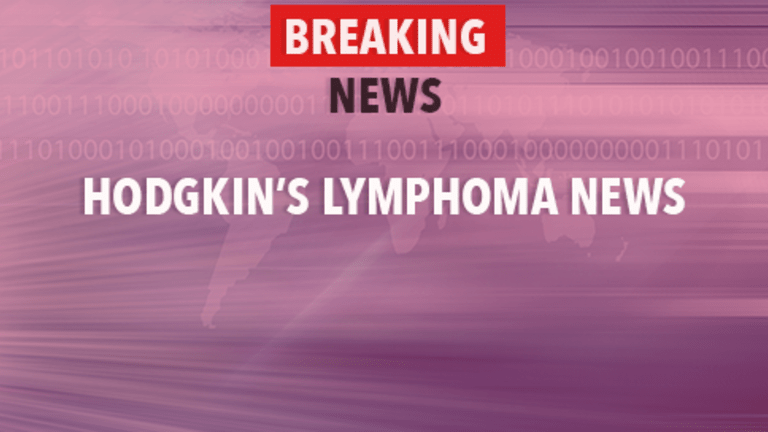 Stem Cell Transplants Improve Survival in Recurrent Peripheral T-Cell Lymphoma
Stem Cell Transplants Improve Survival in Recurrent Peripheral T-Cell Lymphoma
High-dose chemotherapy and stem cell transplantation may achieve improved long-term survival in recurrent peripheral T-cell lymphoma, according to a recent article in the Journal of Clinical Oncology.
Peripheral T-cell lymphoma (PTCL) is a type of cancer characterized by cancerous T-cells that circulate in the blood and collect in the skin, forming nodules. T-cells are a type of immune cell that are typically involved in the direct attack against foreign cells. Standard treatment for PTCL involves moderate-dose chemotherapy. Although patients may initially respond to treatment, the majority of patients ultimately experience a return of their cancer. Long-term results for patients with recurrent PTCL are suboptimal and information regarding treatment for these patients is scarce.
High-dose chemotherapy (HDC) kills more cancer cells than standard chemotherapy; however, it also causes more damage to the blood cells, particularly those in the bone marrow. A stem cell transplant (SCT) is a procedure that remedies this problem by replacing the stem cells that are destroyed by high-dose chemotherapy with healthy stem cells, thereby allowing more rapid recovery and production of the red blood cells, white blood cells, and platelets that the body needs. Autologous SCTs utilize the patient's own stem cells while allogeneic transplants involve the collection of a donor's stem cells. The donor stem cells also mount an attack against cancer cells, augmenting anti-cancer effects. This process is referred to as the graft-versus-leukemia effect.
Researchers from the M.D. Anderson Cancer Center recently evaluated data from 36 patients with recurrent PTCL who were treated with HDC and an autologous or allogeneic stem cell transplant at their institution. Patients had received an average of 3 prior treatment regimens. Three years following treatment with HDC, 36% of patients were alive and 28% survived without evidence of recurrent cancer. The long-term survival and cancer-free survival was higher in patients who received an autologous SCT, due to the greater side effects associated with allogeneic transplants.

Researchers involved in this analysis indicated that these survival rates for patients with recurrent PTCL were comparable to patients with recurrent B-cell lymphomas treated with HDC and SCT. Future clinical trials will address different treatment regimens for allogeneic SCTs and the identification of patient characteristics that may affect response rates for these types of treatments. In addition, HDC and SCT will be evaluated earlier in the course of the disease, with an ongoing trial evaluating this treatment regimen in patients with PTCL in first remission. Patients with PTCL may wish to discuss the benefits and risks of HDC and SCT or participation in a clinical trial further evaluating this therapeutic approach. Two sources of information regarding ongoing clinical trials include comprehensive, easy-to-use listing services provided by the National Cancer Institute (cancer.gov) and eCancerTrials.com. eCancerTrials.com also provides personalized clinical trial searches on behalf of patients. (Journal of Clinical Oncology, Vol 19, No 17, pp 3766-3779, 2001)
Copyright © 2018 CancerConnect. All Rights Reserved.