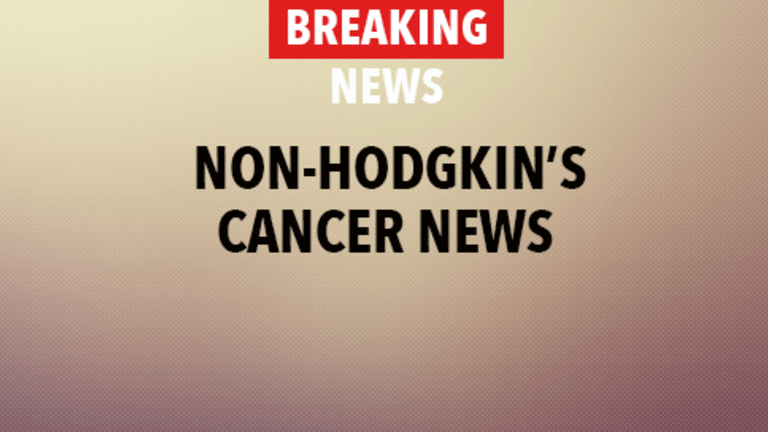 Solvents May Increase Risk of Lymphoma
Solvents May Increase Risk of Lymphoma
According to the results of a study conducted in Italy and published in the journal Epidemiology, occupational exposure to solvents such as benzene, xylene, and toluene may increase the risk of developing non-Hodgkin's lymphoma.
Non-Hodgkin's lymphoma (NHL) is a form of cancer that begins in the cells of the lymph system, which includes the spleen, thymus, tonsils, bone marrow, lymph nodes, and circulating immune cells. Lymphocytes are the main cells in the lymph system and exist in two forms: B- and T-cells. Each of these cells serves a specific function in aiding the body fight infection.
In NHL an excessive amount of atypical (cancerous) lymphocytes accumulates in the lymph system. These lymphocytes can crowd and suppress the formation and function of other immune and blood cells.
Hodgkin's lymphoma is diagnosed by the identification of a characteristic cell under the microscope (the Reed-Sternberg cell). Hodgkin's lymphoma typically begins in the lymph nodes in one region of the body and then spreads through the lymph system in a predictable manner. It may spread outside the lymph system to other organs such as the lungs, liver, bone, and bone marrow.
Several previous studies have evaluated a possible link between exposure to solvents and risk of NHL, but results have been inconsistent. To further explore this relationship, researchers in Italy conducted a study among 1,428 patients with NHL, 304 patients with Hodgkin's lymphoma, and 1,530 individuals without lymphoma (the comparison group).
Information was collected from all study subjects about occupational exposure to several types of solvents. Solvents included aromatic hydrocarbons (such as benzene, xylene, and toluene); chlorinated hydrocarbons (such as dichloromethane and tetrachloroethylene); aliphatic hydrocarbons (such as hexane); technical hydrocarbons (such as solvent naphtha, solvent gasoline, and kerosene); and oxygenated solvents (such as alcohol and ketones).

A medium or high level of exposure to toluene, xylene, or benzene was linked with an increased risk of NHL. Study subjects who had been exposed to all three agents had a roughly two-fold increased risk of NHL compared to unexposed subjects. In this population, the occupations that were most frequently linked with exposure to these three chemicals were blacksmiths, toolmakers, and machine tool operators; machinery fitters; and painters. Occupations that were linked with exposure to benzene alone included shoemakers and leather goods makers; welders and sheet metal workers; and machine tools operators.
Because there were relatively few cases of Hodgkin's lymphoma, the researchers assessed the link with solvents as a whole and with broad classes of solvents. Overall, subjects with at least 15 years' of medium- or high-intensity exposure to any solvent had a roughly two-fold increased risk of Hodgkin's lymphoma. Exposure to aliphatic or technical hydrocarbons appeared to pose the greatest risk.
The researchers conclude that aromatic and chlorinated hydrocarbons may increase the risk of NHL. The researchers also note that this study raises the possibility that solvents may increase the risk of Hodgkin's lymphoma.
Because of the tremendous inconsistency in previous studies of solvents and lymphoma, these findings need to be interpreted with caution. The researchers note "The question of whether there is a causal association between benzene and risk of NHL remains unresolved…."
Reference: Miligi L, Costantini AS, Benvenuti A et al. Occupational Exposure to Solvents and the Risk of Lymphomas. Epidemiology. 2006;17:552-561.
Related News:Agricultural Pesticide Use Associated with Increased Risk of NHL (5/15/2006)
Copyright © 2018 CancerConnect. All Rights Reserved.