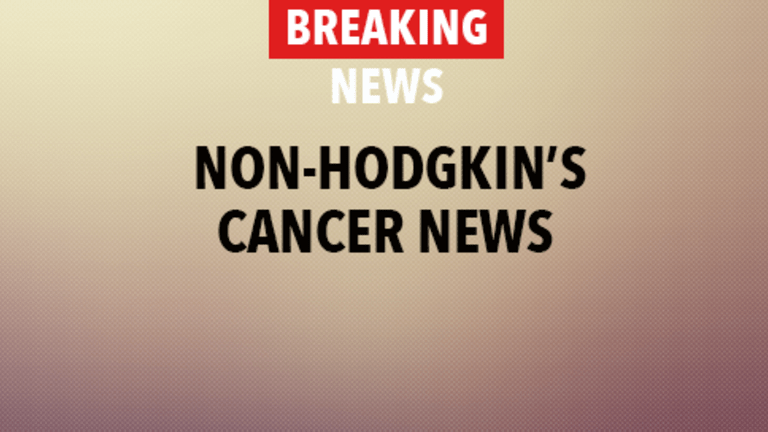 Smoking and Heavy Alcohol Consumption Reduce Survival in Non-Hodgkin's Lymphoma
Smoking and Heavy Alcohol Consumption Reduce Survival in Non-Hodgkin's Lymphoma.
Patients diagnosed with non-Hodgkin's lymphoma (NHL) who smoke tobacco products and/or drink large quantities of alcohol have a reduced chance of optimal survival. These results were recently published in the International Journal of Cancer.
Non-Hodgkin's lymphoma refers to several different types of cancers that originate in cells of the immune system. Treatment for NHL depends upon the type of NHL, the degree to which it has advanced, and patient characteristics such as age or other existing medical conditions.
Recent research has demonstrated that a patient's lifestyle not only influences risk of developing various types of cancers and other diseases, but also how a patient fares following a diagnosis of cancer. Further research into and identification of these variables may contribute to improved outcomes for NHL patients.
Researchers from Italy recently conducted a clinical study to evaluate the effects of smoking and alcohol intake among patients diagnosed with NHL. This study included 268 patients who had been diagnosed with NHL between 1983 and 2002. Information including NHL type and prognosis along with other variables, such as smoking and drinking habits, was obtained.
• Patients who smoked at least 20 cigarettes per day had an approximate 70% greater risk of death compared with those who never smoked.
• Patients who consumed four or more alcoholic beverages per day also demonstrated a significantly increased risk of death compared with patients who consumed two or fewer alcoholic beverages per day.
• No increased risk of death was demonstrated among patients who drank less than two alcoholic drinks per day.
The researchers concluded: "Our findings strongly encourage physicians to advise NHL patients to stop smoking and diminish alcohol consumption to obtain improvements in the course of NHL." Patients diagnosed with NHL are encouraged to discuss their drinking and smoking habits with their physician as well as ways to either stop smoking or reduce alcohol consumption if necessary.
Reference: Talamini R, Polesel J, Spina M, et al. The impact of tobacco smoking and alcohol drinking on survival of patients with non-Hodgkin lymphoma. International Journal of Cancer. 2008; 122:1624-1629.
Copyright Non-Hodgkin's Lymphoma Information Center on CancerConsultants.com
Copyright © 2018 CancerConnect. All Rights Reserved.