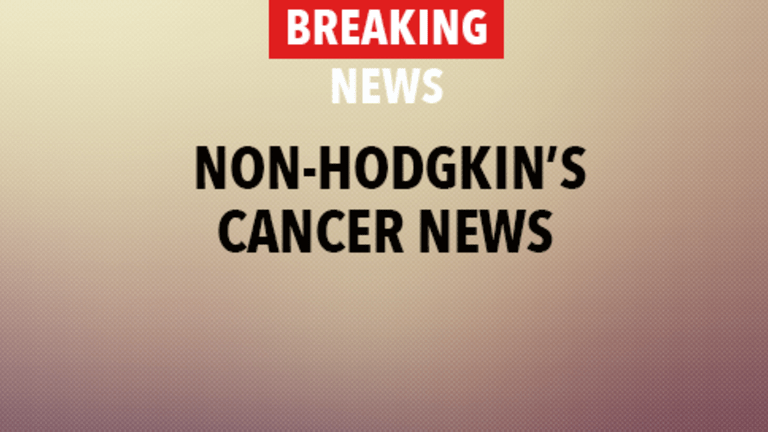 Several Effective Treatment Options for Early Follicular Lymphoma
Several Effective Treatment Options for Early Follicular Lymphoma.
The results of a recent study published in the Journal of Clinical Oncology challenge the standard treatment approach for follicular lymphoma—indicating that with proper staging at diagnosis, there are several treatment regimens that can bring a remission.
Non-Hodgkin's lymphoma (NHL) is a form of cancer that begins in the cells of the lymph system. The lymph system includes the spleen, thymus, tonsils, bone marrow, lymph nodes, and circulating immune cells. Follicular lymphoma is a type of NHL that is considered to be a low-grade or indolent lymphoma, meaning it is a slow-growing subset of NHL. It involves a type of white blood cell known as a B cell.
Historically, the standard approach for treating follicular lymphoma was radiation therapy, but several new treatment strategies have emerged and the current study indicates that these newer strategies are more effective than the old approach.
The study conducted at University of Rochester Medical Center included 471 patients with early stage follicular lymphoma who were followed for 10 years, making it the largest study in this patient population in this new treatment era. All patients were identified through National LymphoCare, a disease registry that includes more than 2,700 cases diagnosed between 2004 and 2007, at 200 medical practices in the U.S.
The definition of stage I follicular lymphoma changed over time, as did the way in which doctors diagnosed and staged the disease. Overall, 206 patients underwent what was considered a more rigorous staging exam, which included bone marrow biopsy and imaging scans. Others received less rigorous staging. The researchers found that patients who underwent more comprehensive staging had a longer progression-free survival (PFS) than their counterparts. Patients who received less rigorous staging had more recurrences and were less likely to survive. Based on this information, the researchers speculated that a rigorous diagnostic and staging evaluation is the best way to predict prognosis.
There were six treatment strategies used among all patients, including chemotherapy and Rituxan® (rituximab); radiation therapy; observation; systemic therapy plus radiation; and Rituxan alone. A greater percentage of the rigorously staged patients chose more aggressive therapy.
The different treatment strategies appeared to produce comparable outcomes. What's more, the outcomes were the same for both rigorously and non-rigorously staged patients, although rigorously staged patients had superior PFS.
The researchers concluded that a variety of treatment approaches in early stage follicular lymphoma produce excellent outcomes and assert that this data challenges the standard treatment approach of radiation therapy.
Reference:
Friedberg JW, Byrtek M, Link BK, et al. Effectiveness of first-line management strategies for stage I follicular lymphoma: Analysis of the National LymphoCare Study. Journal of Clinical Oncology. Published early online August 20, 2012. doi: 10.1200/JCO.2011.40.6546
Copyright © 2018 CancerConnect. All Rights Reserved.