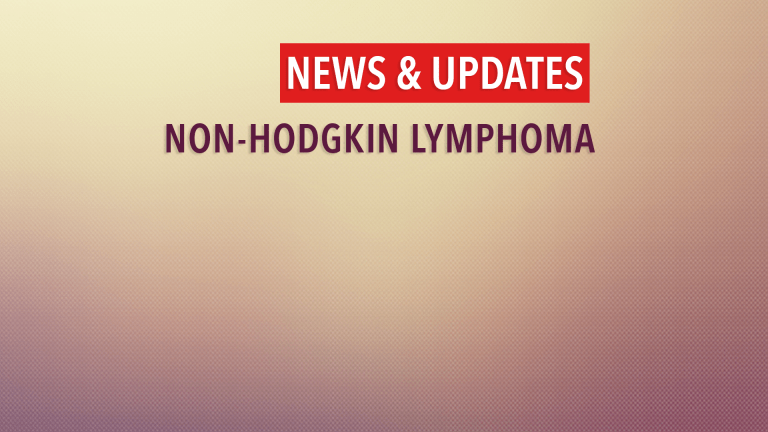 Rituxan Maintenance Therapy for Non Hodgkin Lymphoma
Rituxan maintenance in follicular & mantle cell lymphoma demonstrated to delay recurrence by more than 5 years.
Rituxan maintenance in follicular & mantle cell lymphoma demonstrated to delay recurrence by more than 5 years.
by Drs. C.D. Buckner M.D. and C.H. Weaver M.D. updated 5/2020
Rituxan is a targeted therapy that binds to a marker known as CD20 on the surface of B-cells. This binding prompts the immune system to destroy the cell, and also has direct anticancer effects on the cell. Rituxan is commonly used for the initial treatment and as maintenance therapy fo B-cell non-Hodgkin's lymphomas (NHL) and chronic lymphocytic leukemia (CLL). (1,2)
Maintenance therapy refers to longer-term treatment that is given after a patient achieves a remission. The goal of maintenance therapy is to prolong remission.
Maintenance Therapy in the COVID-19 Era
Individuals impacted by a cancer diagnosis should consider two different strategies to reduce their risk during the pandemic. The first is to ensure they take appropriate precautions to avoid unnecessary exposure to the virus. The second is to carefully consider the risks and potential benefits of treatment and whether changes to their treatment strategy could be implemented to reduce their risk of corona virus infection. Maintenance therapy is immunosuppressive which means and can increase an individuals risk of developing an infection and cancer patients diagnosed with COVID-19 have a higher mortality than non-cancer patients. Maintenance is used because it delays the time to cancer recurrence, but it rarely prolongs survival. In the COVID-19 era does it make sense to stay on prolonged therapy that suppresses the immune system if there is no or little survival benefit? There are many kinds of B-Cell lymphomas and not all of them benefit the same from maintenance therapy.
Rituxan Approved as Maintenance Therapy for Follicular Lymphoma
Rituxan maintenance therapy was evaluated in a phase III clinical trial known as PRIMA. The study enrolled patients with stage III or IV follicular lymphoma whose disease had been reduced or eliminated by initial treatment with a combination of chemotherapy and Rituxan. Half the study participants were assigned to receive an additional two years of Rituxan as maintenance therapy and half received no maintenance therapy.(2,3)
The study results initially published in the The Lancet demonstrated that three-year progression-free survival was 74.9% among patients given Rituxan maintenance therapy compared with 57.6% of patients given no maintenance therapy suggesting that maintenance therapy with Rituxan prolonged remission among patients with follicular lymphoma.
Additional long-term follow-up results published in The July 2019 J Clin Oncology confirm the initially reported benefit. The average duration of survival without lymphoma recurrence increased to 10.5 years compared to only 4.1 years if no maintenance therapy was administered. Overall survival was similar however; ~ 80% for those receiving and not receiving Rituxan maintenance therapy. (3)
The study authors observed that "Despite the lack of a survival advantage, it is noteworthy that more than half of the patients receiving Rituxan maintenance remain free of disease progression and have not required new anti-lymphoma treatment beyond 10 years,"
Maintenance Rituxan® Improves Outcomes for Relapsed/Refractory Follicular and Mantle Cell Non-Hodgkin's Lymphoma
According to results presented at the 42nd annual meeting of the American Society of Clinical Oncology (ASCO), additional therapy with Rituxan® following initial therapy with fludarabine/cyclophosphamide/mitoxantrone/Rituxan (R-FCM) lengthens anticancer responses in patients with relapsed or refractory follicular or mantle cell lymphoma. As well, there is a trend toward improved overall survival with R-FCM in these patients.
Researchers affiliated with the German Low Grade Lymphoma Study Group (GLSG) presented final analysis of a trial that evaluated the use of maintenance Rituxan following induction with R-FCM in relapsed or refractory follicular or mantle cell lymphoma. Patients either received initial therapy with R-FCM with no follow-up treatment (observation group) or were treated with R-FCM followed by maintenance Rituxan.
At three years, survival rates were 82% in the group treated with maintenance Rituxan and 55% for those in the observation group.
Both treatment groups experienced first severe infections around the same time.
The researchers concluded that maintenance Rituxan for the treatment of relapsed/refractory follicular lymphoma or mantle cell lymphoma following induction R-FCM significantly improves progression-free survival with trend toward improved overall survival compared to observation.
Rituxan® as Maintenance Therapy Reduces Relapses in Non-Hodgkin's Lymphoma
Results from a recent phase III clinical trial indicate that maintenance therapy with Rituxan® improves progression-free survival in patients with NHL. The results of this trial were so promising that the trial was stopped early.
Researchers associated with the EORTC conducted a phase III clinical trial that included 18 countries to evaluate maintenance therapy with Rituxan in patients with NHL.
This trial included 465 patients with recurrent indolent NHL. Patients were initially treated with Rituxan plus the chemotherapy regimen referred to as CHOP or with CHOP alone. Overall, results (which have been reported previously) indicated that patients treated with Rituxan/CHOP had better progression-free survival than those treated with CHOP alone.
The next part of the trial involved evaluating the effectiveness of two years of Rituxan as maintenance therapy compared to placebo (inactive substitute) in these patients. Their initial treatment included Rituxan/CHOP or CHOP alone.
At approximately 18 months follow-up, both groups of patients (those treated initially with Rituxan/CHOP and those treated only with CHOP) experienced an improvement in progression-free survival when treated with maintenance Rituxan compared to placebo.
Maintenance Rituxan 2 vs 3 Months?
Maintenance therapy with Rituxan administered every 2 months is considered standard for individuals with indolent non-Hodgkin lymphomas and mantle cell lymphoma following completion of CHOP, CVP and BR chemotherapy.
Doctors recently published a study calling into question whether Rituxan is better administered every 3 months. They reviewed the medical records of patients with B-cell indolent non-Hodgkin lymphoma or mantle cell lymphoma treated at their cancer center with R-CHOP/R-CVP or BR as first-line induction followed by maintenance (375 mg/m2) every 2 months or every 3 months.
Of the patients treated with BR, 31% experienced side effects during MR compared with 16% of those who received R-CHOP/R-CVP.
Side effects were observed in 41% of patients in the every-2-months compared to 15% in the every-3-month group.
There was a trend toward higher 3-year survival without cancer progression for 3-month RM therapy compared with every 2 months.
Patients receiving Rituxan maintenance every 2 months were 3.4 times more likely to experience side effects and showed a trend toward shorter survival without cancer progression which may be the result of more dose delays/omissions and, ultimately, early treatment discontinuation. It's unclear from the study that 3 month RM is superior to 2 month but patients experiencing dose delays and side effects should probably not be overly concerned that these delays are compromising their treatment.
Treanda® and Rituxan® Effective for Relapsed CLL
In a Phase II clinical trial, the combination of Treanda® (bendamustine)®and Rituxan® produced promising results among patients with relapsed CLL.
CLL is the most common adult leukemia, with over 15,000 individuals diagnosed per year in the United States and more than 4,000 deaths. CLL is a disease characterized by high numbers of circulating abnormal lymphocytes (B-cells) in the peripheral blood. The disease often involves enlargement of lymph nodes in various parts of the body as well as enlargement of the spleen. It typically occurs in individuals between 65 and 70 years of age.
Treanda is a chemotherapy agent that has been approved for the treatment of CLL and certain types of non-Hodgkin®s lymphoma.
To evaluate the combination of Treanda and Rituxan in the treatment of CLL, researchers in Germany conducted a Phase II clinical trial among 81 patients with relapsed or refractory CLL (CLL that had returned after prior treatment, or that was resistant to prior treatment). All patients were treated with both drugs.
77% of patients experienced a complete or partial disappearance of detectable cancer following treatment: 63% of patients had a partial response. 14% of patients had a complete response.
Severe side effects included low blood counts and infection.
These results suggest that the combination of Treanda and Rituxan is active against relapsed or refractory CLL. These results have led to a new trial comparing the efficacy of Treanda and Rituxan to Fludara® (fludarabine), Cytoxan® (cyclophosphamide) and Rituxan for treatment of newly diagnosed patients.
References:
Friedberg JW. Rituximab maintenance in follicular lymphoma: PRIMA. The Lancet [early online publication]. December 21, 2010.
Genentech news release. FDA approves Rituxan for first-line maintenance use in follicular lymphoma. January 28, 2011.
J Clin Oncol. 2019 Jul 24. Epub ahead of print.
Fischer K, Stilgenbauer S, Schweighofer CD et al. Bendamustine in combination with rituximab (BR) for patients with relapsed chronic lymphocytic leukemia (CLL): a multicentre phase II trial of the German CLL Study Group (GCLLSG). Presented at the 50th Annual Meeting of the American Society of Hematology, San Francisco, CA, December 6-9, 2008. Abstract 330.
Roche. Phase III MabThera maintenance trial in lymphoma shows positive results earlier than expected. Available at: roche.com/med-cor-2005-10-26. Accessed October 2005
Dreyling M, Forstpointer R, Gramatzki M, et al. Rituximab Maintenance Improves Progression-Free and Overall Survial Rates after Combined Immuno-Chemotherapy (R-FCM) I Patients with Relapsed Follicular and Mantle Cell Lymphoma: Final Results of a Prospective Randomized Trial of the German Low Grade Lymphoma Study Group (GLSG). Proceedings from the 42nd annual meeting of the American Society of Clinical Oncology. Atlanta, GA. June 2006. Abstract # 7502
Salles G, Seymour JF, Offner F et al. Rituximab maintenance for 2 years in patients with high tumour burden follicular lymphoma responding to rituximab plus chemotherapy (PRIMA): a phase 3, randomised controlled trial. The Lancet [early online publication]. December 21, 2010.
Armin Rashidi, Eunhye Oak and Nancy L. Bartlett Blood 2015 125:3354-3355; doi: https://doi.org/10.1182/blood-2015-02-628362