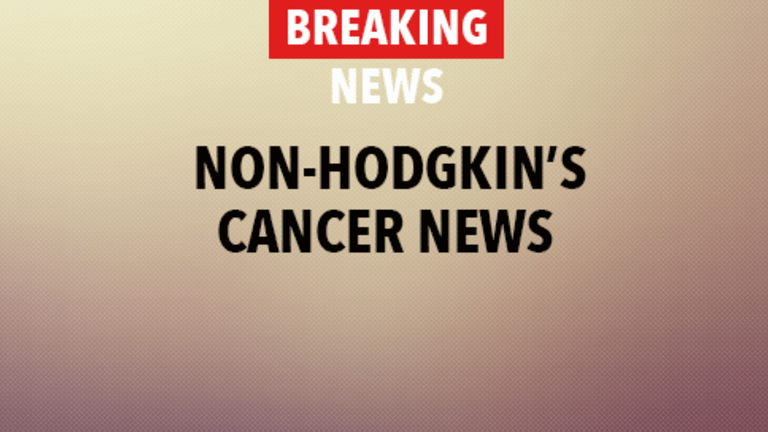 Rituxan® Approved for Initial Treatment of Large B-Cell Non-Hodgkin's Lymphoma
Rituxan® Approved for Initial Treatment of Diffuse Large B-Cell Non-Hodgkin's Lymphoma
The United States Food and Drug Administration (FDA) has approved Rituxan® (rituximab) for use as initial treatment for diffuse large B-cell non-Hodgkin's lymphoma in combination with the chemotherapy regimen referred to as CHOP, or with other anthracycline-based chemotherapy.
Non-Hodgkin's lymphoma (NHL) refers to a group of cancers that originate in different cells of the immune system. Diffuse large B-cell (DLBCL) NHL is a common type of NHL that affects immune cells called B-cells. DLBCL is considered an aggressive type of NHL.
Standard treatment for DLBCL typically includes chemotherapy with or without Rituxan. Rituxan is a monoclonal antibody that has been designed to specifically bind to B-cells. When Rituxan binds to B-cells, the immune system is stimulated to attack B-cells; this action is thought to have direct cancer-killing effects. Rituxan was previously approved for recurrent, slow-growing NHL.
Results from three large trials evaluating Rituxan prompted its new indication. The three trials include nearly 2,000 individuals who were treated with CHOP (cyclophosphamide, doxorubicin, vincristine, prednisone) or other anthracycline-based chemotherapy regimens, with or without Rituxan, as initial therapy for DLBCL. Patients treated with Rituxan experienced improved anticancer response rates as well as improved survival compared to patients treated with chemotherapy alone.
Patients diagnosed with DLBCL may wish to speak with their physician regarding initial treatment that includes Rituxan.
Reference: Genentech. FDA Approves Rituxan Plus CHOP or other Anthracycline-Based Chemotherapy Regimens for First-Line Treatment of Diffuse Large B-Cell Non-Hodgkin's Lymphoma. Available at: . Accessed February 2006.
Related News:Rituxan® and CHOP for Elderly Patients with Diffuse Large B-Cell Non-Hodgkin's Lymphoma (12/19/05)
Copyright © 2018 CancerConnect. All Rights Reserved.