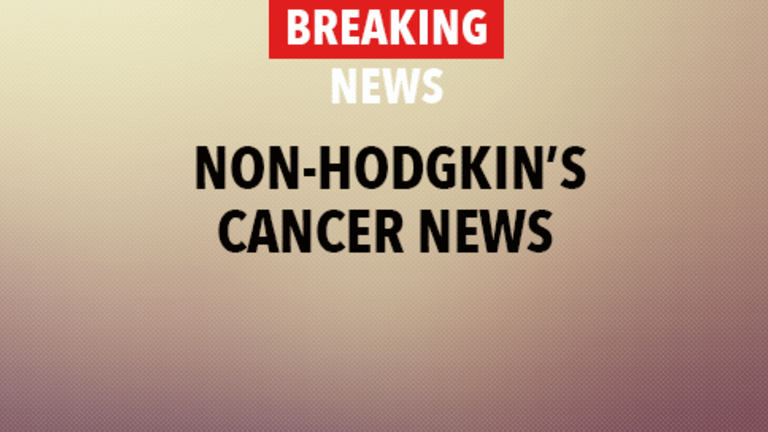 Pixantrone Provides Impressive Activity in Recurrent NHL
Pixantrone Provides Impressive Activity in Recurrent NHL
According to a press release recently published by Cell Therapeutics, when used in a common treatment regimen, the investigative agent pixantrone provides high rates of anticancer responses in patients with indolent NHL that has returned or progressed following prior therapy.
Non-Hodgkin's lymphoma (NHL) is a type of cancer that affects the immune system. There are several different types of NHL; these include indolent NHL, which is slow-growing NHL, and recurrent NHL, which is cancer that has returned or progressed following prior therapy. Standard treatment for NHL depends on the specific type of NHL, the age of a patient, and other existing medical conditions.
Including an anthracycline (class of chemotherapy drug) into a treatment regimen can provide high anticancer responses among patients with NHL. However, anthracyclines are associated with significant side effects, including irreversible damage to the heart. Often, patients are not able to receive full doses of anthracyclines in their treatment regimen because of these dangerous side effects.
Pixantrone is not yet approved by the FDA. It is a chemotherapy agent that works in similar way as traditional anthracyclines, but has been designed to reduce the side effects associated with the standard anthracyclines; thus, optimal doses of the agent may be delivered.
Researchers recently conducted a clinical trial to evaluate the effectiveness and safety of pixantrone when used in place of the traditional anthracycline mitoxantrone in a treatment regimen commonly used for NHL. The trial included 22 patients with recurrent, indolent NHL who were treated with pixantrone, fludarabine, dexamethasone, and rituximab. Patients responded well to pixantrone:
95% of patients achieved an anticancer response.
77% of patients achieved a complete disappearance of detectable cancer.
Overall survival at two years is 85%.
The median duration of survival without cancer progression was over two years (25 months).
The most common side effects were low levels of blood cells.
The researchers concluded that substituting pixantrone for mitoxantrone, in addition to fludarabine, dexamethasone, and rituximab, provides impressive anticancer responses. Longer follow-up is necessary to determine the average survival of these patients.
Reference: Cell Therapeutics. Pixantrone Produces High Rate (77 percent) of Complete Tumor Disappearance in Patients with Relapsed Indolent Non-Hodgkin's Lymphoma. Cell Therapeutics. Available at: http://www.cticseattle.com/investors_news.htm. Accessed May 2006.
Related News:Patients with NHL Treated with Anthracyclines at Long-Term Risk for Chronic Heart Failure(3/23/2006)
Copyright © 2018 CancerConnect. All Rights Reserved.