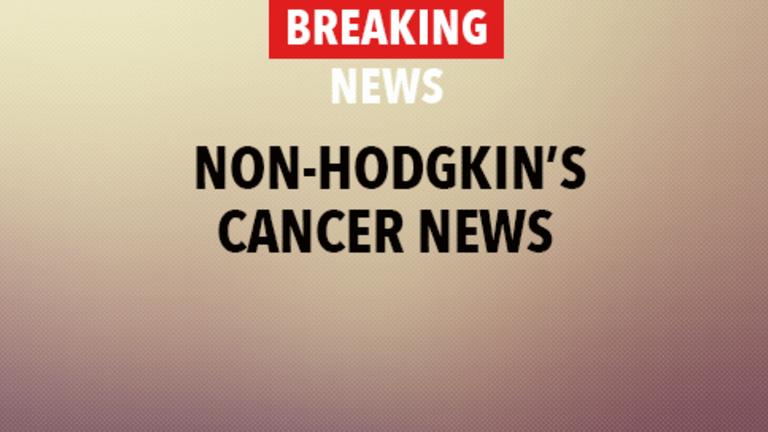 Pidilizumab Plus Rituxan Produces High Response Rate in Relapsed (FL)
Pidilizumab Plus Rituxan Produces High Response Rate in Relapsed Follicular Lymphoma
Treatment with the monoclonal antibody pidilizumab plus Rituxan® (rituximab) produced a high response rate in patients with relapsed follicular lymphoma, according to the results of a study published in The Lancet Oncology.
Non-Hodgkin's lymphoma (NHL) is a form of cancer that begins in the cells of the lymph system. The lymph system includes the spleen, thymus, tonsils, bone marrow, lymph nodes, and circulating immune cells. Follicular lymphoma is a type of NHL that is considered to be a low-grade or indolent lymphoma, meaning it is a slow-growing subset of NHL. It involves a type of white blood cell known as a B cell.
Pidilizumab (CT-011) is a humanized monoclonal antibody (mAb) that modulates the immune response and inhibits tumor growth and the spread of metastases. Pidilizumab is considered an anti-PD-1 antibody because it binds to PD-1 (Programmed Death-1), a co-inhibitory receptor on tumor T cells that impairs T-cell function.
This phase II, open-label trial at MD Anderson Cancer Center included 30 adult patients with Rituxan-sensitive follicular lymphoma who relapsed after 1-4 previous therapies. The patients received intravenous pidilizumab every 4 weeks for four infusions plus eight optional infusions every 4 weeks in patients with stable disease or better. Starting 17 days after the first pidilizumab infusion, patients received weekly Rituxan for 4 weeks.
Patients received a median of 10 pidilizumab infusions and 97 percent received all four Rituxan infusions. Median follow-up was 15.4 months. The results indicated that treatment with pidilizumab plus Rituxan produced objective response in 66 percent of patients and complete response in 52 percent. Median time to response was 88 days, with six patients having response longer than 4 months after the first pidilizumab infusion.
Measurable tumor regression occurred in 86 percent of patients. Median progression-free survival was 18.8 months in all patients, not reached in responders, and 20.2 months in those with tumor regression. Clinical response was not significantly associated with FLIPI-1, FLIPI-2, previous therapy, number of previous Rituxan doses, or duration of response to previous therapy, but progression-free survival was significantly associated with FLIPI-1 and FLIPI-2.
There were no autoimmune or treatment-related adverse events of grade 3 or 4. No patients had dose interruptions or discontinued therapy due to adverse events.
The researchers concluded that the combination of pidilizumab plus Rituxan is well tolerated and active in patients with relapsed follicular lymphoma.
Reference:
Westin JR, Chu F, Zhang M, et al: Safety and activity of PD1 blockade by pidilizumab in combination with rituximab in patients with relapsed follicular lymphoma: a single group, open-label, phase 2 trial. The Lancet Oncology. 2014; 15(1): 69-77.
Copyright © 2018 CancerConnect. All Rights Reserved.