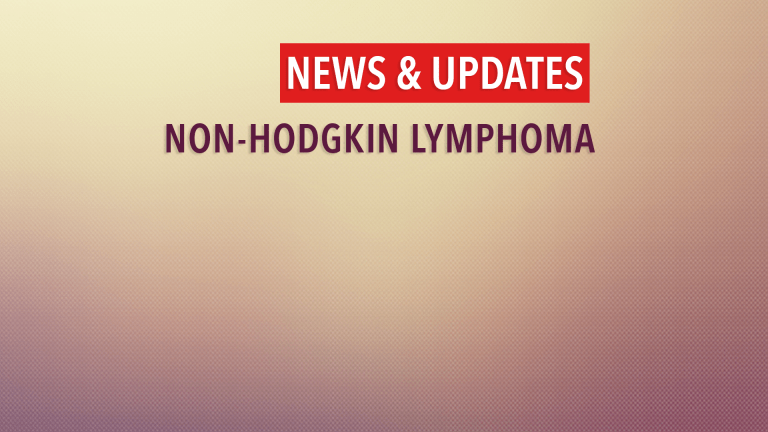 Parsaclisib in Non-Hodgkin Lymphoma
Parsaclisib is a PI3Kδ inhibitor precision medicine with activity in lymphomas including Mantle Cell and Marginal Zone.
by Dr. C.H. Weaver M.D. 11/2021
Cancers that begin in cells of the lymph system are referred to as malignant lymphomas. Lymphomas range from aggressive to slow growing or indolent. The lymph system includes the spleen, thymus, tonsils, bone marrow, lymph nodes and circulating white blood cells called lymphocytes. Lymphocytes and the lymph system are part of the immune system that protects the body from disease and infection. Cancers of the lymph system are referred to as Hodgkin lymphoma or non-Hodgkin lymphoma (NHL).
The majority of lymphomas can be effectively treated, and optimal treatment of lymphoma may consist of chemotherapy, radiation, stem cell transplant, CAR T cells, radio-immunotherapy (RIT) precision cancer medicines and immunotherapies used alone or in combination. Despite all these treatments some patients with lymphoma still succumb to their cancer and new treatments are needed.
About Parsaclisib
Parsaclisib is a phosphatidylinositol 3-kinase-δ inhibitor (PI3K), that is being developed for the treatment of different types of B-cell malignancies and systemic lupus erythematosus, the initial focus is advanced B cell lymphomas. The PI3K pathway promotes cancer cell proliferation, growth, motility, metabolism and survival and the disruption of this pathway with precision cancer medicines can prevent certain cancers from growing and spreading.
Researchers have reported the initial results of an early phase clinical trial of parsaclisib in patients with relapsed or refractory B-cell malignancies. In this study parsaclisib was administered alone or in combination with the Janus kinase 1 inhibitor (itacitinib) or "RICE" chemotherapy (rituximab, ifosfamide, carboplatin, and etoposide) to patients with refractory NHL.
Overall 72 patients received parsaclisib monotherapy at various dose levels. The most common side effects observed were diarrhea/colitis (36%), nausea (36%), fatigue (31%), and rash (31%). In NHL the objective response rates to monotherapy with parsaclisib were significant: 71% in follicular lymphoma, 78% in marginal zone lymphoma, 67% in mantle cell lymphoma, and 30% in diffuse large B-cell lymphoma (DLBCL).
Follicular, Marginal Zone and Mantle Cell NHL
Updates from three ongoing Phase 2 clinical trials evaluating parsaclisib in relapsed or refractory follicular, marginal zone, and mantle cell lymphomas were presented at the 63rd American Society of Hematology Annual Meeting and Exposition (ASH 2021), held virtually from December 5–8, 2021.
In all three trial's patients received parsaclisib 20 mg once daily for eight weeks followed by either 20 mg once weekly or 2.5 mg once daily. Ultimately daily dosing was selected as the preferred regimen and patients initially enrolled to receive weekly were allowed to switch to daily dosing. Objective durable responses were reported in 75% of patients with refractory follicular nHL, 57% of patients with refractory Marginal Zone and 71% of Mantle cell lymphomas. Parsaclisib was generally well tolerated in all studies with a manageable safety profile and all 3 trials are ongoing.
About CITADEL
The CITADEL (Clinical Investigation of TArgeted PI3K-DELta Inhibition in Lymphomas) clinical trial program is evaluating parsaclisib in several ongoing studies as a treatment for adult patients with lymphomas, including:
CITADEL-203 (NCT03126019) is evaluating patients with relapsed or refractory follicular lymphoma (FL) Grade 1, 2 or 3a who received at least two prior systemic therapies, had an Eastern Cooperative Oncology Group performance status (ECOG PS) ≤2, and were ineligible for hematopoietic stem cell transplantation (HSCT).
CITADEL-204 (NCT03144674) is evaluating patients with relapsed or refractory marginal zone lymphoma (MZL) who received at least one prior systemic therapy and were Bruton's tyrosine kinase (BTK) inhibitor treatment naive. Patients with prior ibrutinib treatment were initially allowed to enroll; however, the cohort was terminated due to slow enrollment. Eligible patients had radiologically measurable lymphadenopathy or extra-nodal lymphoid malignancy (or histologically confirmed bone marrow infiltration in cases of splenic MZL), and an ECOG PS ≤2.
CITADEL-205 (NCT03235544) The study evaluated parsaclisib in 108 BTK inhibitor-naïve patients with recurrent Mantle Cell Lymphoma (MCL). The overall response to treatment was 70%, responses were rapid with 89% of all responses occurring by the first post treatment assessment. The median duration of response was 13.7 months.
Parsaclisib has demonstrated antitumor activity in relapsed or refractory B-cell NHL's with the potential for improved long-term patient outcomes. The Citadel trials are ongoing and an additional trial which has further assessed parsaclisib in patients with relapsed or refractory DLBCL has reported similar response rates and the trial is ongoing in a combination study Clinical trial information: NCT02998476.
References:
Blood. 2019 Apr 18;133(16):1742-1752. doi: 10.1182/blood-2018-08-867499. Epub 2019 Feb 25.
ascopubs.org/doi/abs/10.1200/JCO.2019.37.15_suppl.e19038.
ASH abstracts #338 (Oral presentation, CITADEL-204), #2935 (Poster, CITADEL-203), #1121 (Poster, CITADEL-205), #2044 (Poster, CITADEL-205).

Mehta A, Trněný M, Walewski J, et al. Efficacy and safety of parsaclisib in patients with relapsed or refractory mantle cell lymphoma not previously treated with a BTK inhibitor: Primary analysis from a phase 2 study (CITADEL-205). Presented at: the 2021 ASH Annual Meeting; Dec. 11-14; 2021; Abstract 382.