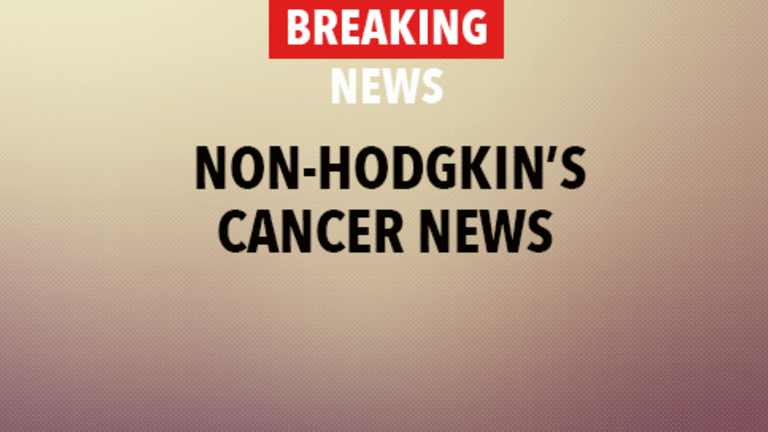 Obesity Does Not Increase the Risk for Lymphoma
Obesity Does Not Increase the Risk for Lymphoma
A recent article published in the Journal of the National Cancer Institute reports that obesity does not appear to be related to an increased risk of malignant lymphoma or other lymphoma subtypes.
Lymphomas are a malignancy in which cancerous cells arise from the cells of the lymphatic system. The lymphatic system is a drainage system within the body, and two of the primary functions of the lymph system are to maintain fluid balance and production of cells called lymphocytes, which fight infection. Lymphomas are divided into 2 types, non-Hodgkin's lymphoma and Hodgkin's lymphoma. Hodgkin's lymphoma is characterized by the presence of Reed-Sternberg cells. Non-Hodgkin's lymphoma (NHL) includes a large group of various types of cancers of the lymph and immune system. In general, NHL can be further divided into those that are slowly growing and those that progress rapidly. These subtypes of NHL may behave and respond differently to treatment, so the subtype is often the basis for the type of treatment to be used. Current treatment of NHL may include chemotherapy and in some cases radiation.
Body mass index is the common medical standard for measuring a person's body fat, and is determined based on height and weight. Frequently BMI is used to evaluate a person for obesity or for their risk of developing other diseases. A normal BMI falls in the range of 18.5-24.9. Individuals considered overweight have a BMI in the range of 25-29.9, and obesity is determined if the BMI is 30 or greater.
The increasing incidence of obesity and NHL globally has led researchers to evaluate the possibility of a relationship between obesity and NHL. This recent study was conducted among Scandinavian men and women who were contacted for telephone interviews. Participants of the study included 3,055 patients diagnosed with NHL and 618 patients with Hodgkin's Lymphoma, all of whom were diagnosed between October 1, 1999 and August 30, 2002. The control group consisted of a population-based group of 3,187 subjects. All study participants were assessed for their current height, weight and other possible risk factors. Extensive analysis estimated the risk for lymphoma.

Results of the study found that obesity was not associated with increased risk for NHL or Hodgkin's lymphoma, when compared to the non-obese control group. Further analysis found no risk for the development of any subtype of lymphoma with increased BMI, although there was some association with the risk of large B-cell type lymphoma. Researchers concluded that obesity does not seem to be associated with an increased risk for malignant lymphoma or other lymphoma subtypes.
Reference: Chang E, Hjalgrim H, Ekstrom K, et al. Body Mass Index and Risk of Malignant Lymphoma in Scandinavian Men and Women. Journal of the National Cancer Institute. 2005; 97: 210-218.
Copyright © 2018 CancerConnect. All Rights Reserved.