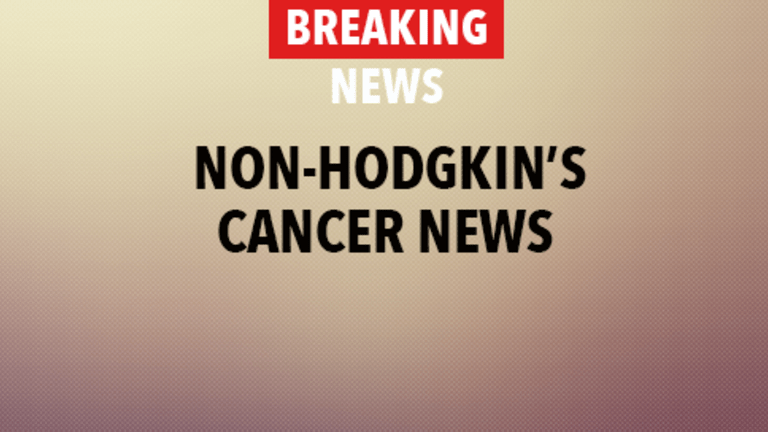 Non-Hodgkin's Lymphoma Survivors May Suffer Symptoms of Post Traumatic Stress
Non-Hodgkin's Lymphoma Survivors May Suffer Symptoms of Post Traumatic Stress.
Patients who have been diagnosed and treated for non-Hodgkin's lymphoma may have symptoms of post traumatic stress disorder (PTSD). These finding were recently published in the Journal of Clinical Oncology.
Post traumatic stress disorder is an anxiety disorder that can develop after a traumatic or life-threatening event. Symptoms of PTSD may include re-living the experience, irritability, difficultly sleeping, trouble concentrating, nervousness or anxiety, and symptoms of depression. Previous research suggests that diagnosis and treatment for cancer may produce stress and other symptoms that adversely affect a patient's daily functioning and quality of life. Less is known, however, about long-term effects after treatment is completed.
In this recent study conducted in North Carolina, researchers evaluated 886 non-Hodgkin's lymphoma (NHL) survivors to determine if they suffered from PTSD symptoms that impacted their overall quality of life. In addition to learning more about the possibility of PTSD among NHL survivors, researchers hoped to identify risk factors for PTSD so that these factors may be addressed among susceptible patients.
The ages of study participants ranged from 25–92 years. Patients were on average 10 years post diagnosis and treatment for NHL. Surveys among participants assessed quality of life and symptoms that may be related to PTSD.
61% of patients reported no PTSD symptoms.
17% of patients were found to have PTSD or partial symptoms of PTSD.
Modifiable risk factors associated with PTSD included less social support, negative attitude toward treatment or prognosis, and employment and insurance concerns.
Demographic issues that were identified as risk factors included non-White ethnicity, less education, and younger age.
Advanced disease, more recent diagnosis, and other coexisting illnesses were also associated with PTSD.
Although only 8% met the criteria for a diagnosis of PTSD, 39% indicated that cancer diagnosis and treatment had a significant impact on their lives long after treatment was completed. Early interventions to assist patients at risk may help minimize the symptoms of PTSD.
Reference: Smith, S., Zimmerman, S., Williams, C., et al. Post traumatic stress outcomes in non-Hodgkin's lymphoma survivors. Journal of Clinical Oncology. 2008; 26(6): 934-941.
Copyright Non-Hodgkin's Lymphoma Information Center on CancerConsultants.com
Copyright © 2018 CancerConnect. All Rights Reserved.