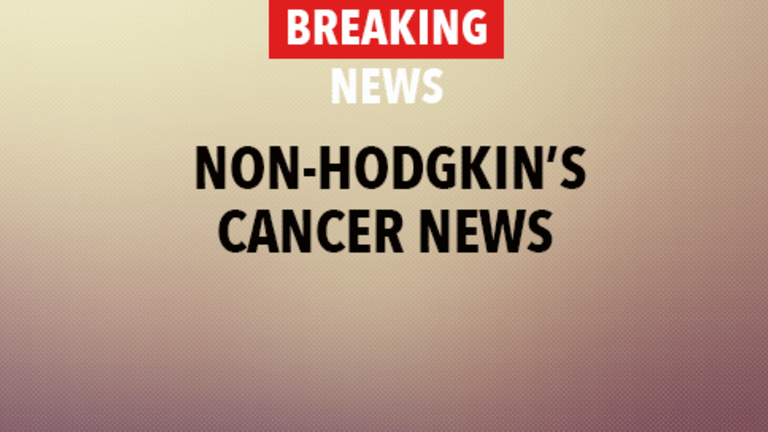 No Clear Link Between Allergy and Non-Hodgkin's Lymphoma
No Clear Link Between Allergy and Non-Hodgkin's Lymphoma
According to the results of studies conducted in Denmark, Sweden, and Finland, allergy does not appear to influence the risk of developing non-Hodgkin's lymphoma. These results were published in the Journal of the National Cancer Institute.
Non-Hodgkin's lymphoma (NHL) is a form of cancer that begins in the cells of the lymph system, which includes the spleen, thymus, tonsils, bone marrow, lymph nodes, and circulating immune cells. Lymphocytes are the main cells in the lymph system and exist in two forms: B- and T-cells. Each of these cells serves a specific function in aiding the body fight infection.
Because allergy involves activation of certain elements of the immune system, researchers have speculated that allergic individuals may have a reduced risk of developing certain types of cancer. Evidence for this hypothesis, however, is lacking.
To explore the link between allergy and NHL, researchers in Scandinavia evaluated information from two separate studies. The first study enrolled individuals with and without NHL and collected information about history of allergy (hay fever, childhood eczema, or asthma). The study also analyzed blood samples collected near the time of NHL diagnosis to identify markers of allergy.
This study found that study participants with hay fever (but not with childhood eczema or asthma) were less likely than non-allergic study participants to develop NHL. The study also found that blood markers of allergy were linked with a reduced risk of NHL. Because these blood samples were collected near the time of NHL diagnosis, however, it's possible that NHL could have influenced the body's response to allergens, rather than vice versa.
To further explore the link between allergy and NHL, the researchers evaluated information from a second study. This study involved more than 400,000 Finnish women who had provided blood samples during pregnancy. Close to 200 of these women later developed NHL. This study allowed researchers to evaluate blood samples that were collected well before the diagnosis of NHL (80% of blood samples were collected at least five years before NHL diagnosis).
The second study found no link between allergy blood test results and risk of NHL, with the possible exception of blood test results from blood samples collected closer to the time of NHL diagnosis (when NHL may already have altered the body's response to allergens).
The researchers conclude, "Allergy may not be causally associated with the risk of non-Hodgkin lymphoma."
Reference: Melbye M, Ekström Smedby K, Lehtinen T et al. Atopy and risk of non-hodgkin lymphoma. Journal of the National Cancer Institute. 2007;99:158-66.
Copyright Non-Hodgkin's Lymphoma Information Center on CancerConsultants.com
Copyright © 2018 CancerConnect. All Rights Reserved.