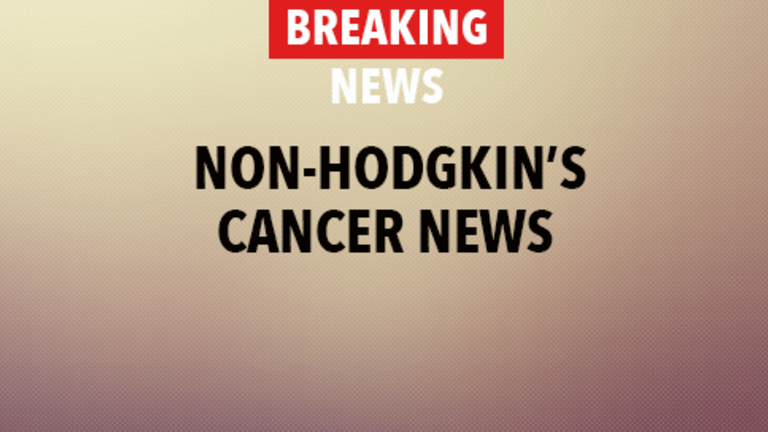 New Chemotherapy Regimen Effective for Refractory Lymphomas
New Chemotherapy Regimen Effective for Refractory Lymphomas
The journal Cancer has recently published a study discussing a new combination of chemotherapy drugs, which is found to be effective for the treatment of aggressive non-Hodgkin's lymphoma (NHL) and may allow more patients to undergo subsequent autologous or allogeneic stem cell transplant (SCT).
Lymphoma is a malignancy in which cancerous cells arise from the cells of the lymphatic system. The lymphatic system is a drainage system within the body that consists of bone marrow, spleen, and thymus, as well as the lymph nodes and a network of small lymphatic vessels. Two of the primary functions of the lymph system are to maintain fluid balance and to produce cells called lymphocytes, which fight infection. Lymphomas can be divided into two types: non-Hodgkin's lymphoma and Hodgkin's lymphoma. Hodgkin's lymphoma is characterized by the presence of Reed-Sternberg cells. Non-Hodgkin's lymphoma (NHL) includes a large group of various types of cancers of the lymph and immune system. In general, NHL can be further divided into slowly growing and rapidly progressing groups. Subtypes of NHL may behave and respond differently to treatment, so the subtype is often the basis for choosing treatment.
Current treatment options for NHL include chemotherapy, and radiation therapy. Randomized and non-randomized clinical trials have consistently shown that relapsed patients with NHL have a better survival if they receive high-dose chemotherapy and autologous stem cell transplantation. However, the major benefit of transplantation is in those patients who respond to second-line chemotherapy. Thus, it is important to treat such patients with the most effective chemotherapy.
The current study evaluated an intensive inpatient regimen of hyperfractionated cyclophosphamide, cytarabine, and methotrexate in patients with NHL who had poor prognoses and who had failed anthracycline-based therapy. Citrovorin was added to the regimen to treat side effects of the other drugs. Neupogen® (filgrastim) was administered after completion of this treatment. All patients in this study were under the age of 60 years; the median age was 44 years. One patient died of treatment-related complications.

More than half of the patients (64%) experienced a complete anti-cancer response to treatment, and 21% had a partial response. Sixteen patients who achieved a complete response underwent an autologous or allogeneic stem cell transplant. Overall and progression-free survival was approximately 50% for the entire group of patients with most survivors having received a transplant. Progression-free survival was 67% for the 15 patients entering the trial with progressive or refractory disease. These results are very good for this cohort of patients and represent an aggressive approach to treatment in younger patients with aggressive NHL who have poor prognoses. Younger patients with relapsed NHL may wish to discuss such aggressive treatment to increase their chance of cure.
Reference: Todeschini G, Tecchio C, Pasini F, et al. Hyperfractionated cyclophosphamide and high-doses of arabinosylcytosine and methotrexate (HyperCHiDAM Verona 897). An intensive and effective regimen for patients with aggressive, refractory or recurrent non-Hodgkin lymphomas after anthracycline-containing regimens. Cancer. 2005;104:555-560.
Related News:Velcade® Treatment Option for Refractory NHL
Copyright © 2018 CancerConnect. All Rights Reserved.