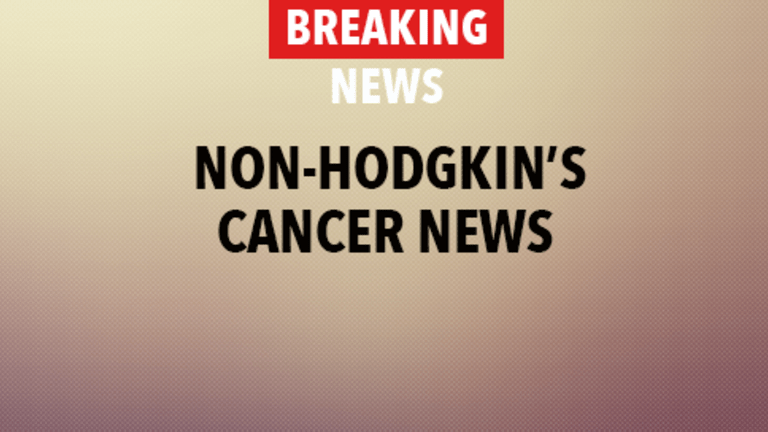 Long-term Quality-of-life Issues Persist Among Non-Hodgkin's Lymphoma Survivors
Long-term Quality-of-life Issues Persist Among Non-Hodgkin's Lymphoma Survivors
According to an article recently published in the journal Cancer, long-term survivors of non-Hodgkin's lymphoma have quality-of-life concerns that deserve attention following treatment.
Non-Hodgkin's lymphoma (NHL) refers to a variety of cancers affecting the immune system. There are several types of NHL; each classified by the aggressiveness of the cancer, the type of immune cell affected, and other characteristics of the cancer. Treatment for NHL varies according to the specific type of NHL as well as the age and overall health of the patient. Since survival is improving for patients with NHL, researchers have now focused on long-term quality-of-life issues for these patients; the goal is to address certain needs as patients rehabilitate.
Researchers from The Netherlands recently evaluated data from a population-based Cancer Registry involving 294 patients who had been diagnosed with NHL between 1989 and 1998. The survey used the 36-item Short Form Healthy Survey (SF-36) and the Quality of Life-Cancer Survivors questionnaire.
​
Patients who had been treated with chemotherapy reported significantly worse psychological and social well-being and health-related quality of life than those who had not received chemotherapy.
Patients who had been treated with either radiation therapy or "watchful waiting" (no therapy until signs of disease progression) did not report a worse quality of life compared with the general population.
Patients diagnosed 10 to 15 years prior to the study reported improved social well-being compared with those diagnosed five to nine years prior.
Overall, compared with the general population, patients diagnosed with NHL reported significantly less vitality and worse general health but less bodily pain.
Patients diagnosed with NHL also reported greater problems with practical issues such as problems with work (41%), problems obtaining health insurance (6%), problems obtaining life insurance (15%), and problems obtaining a home mortgage (22%).
The researchers concluded that "the general health perceptions and vitality levels of non-Hodgkin lymphoma survivors remained significantly lower than those of their peers in the general population. In addition, survivors faced practical problems with work and finances that deserve additional attention during the period of rehabilitation." Survivors of NHL may wish to speak with their physician about some of these concerns and potential ways to improve them.
Reference: Mols F, Aaronson N, Vingerhoets A, et al. Quality of life among long-term non-Hodgkin lymphoma survivors. Cancer. 2007; 109:1659–1667.
Copyright © 2018 CancerConnect. All Rights Reserved.