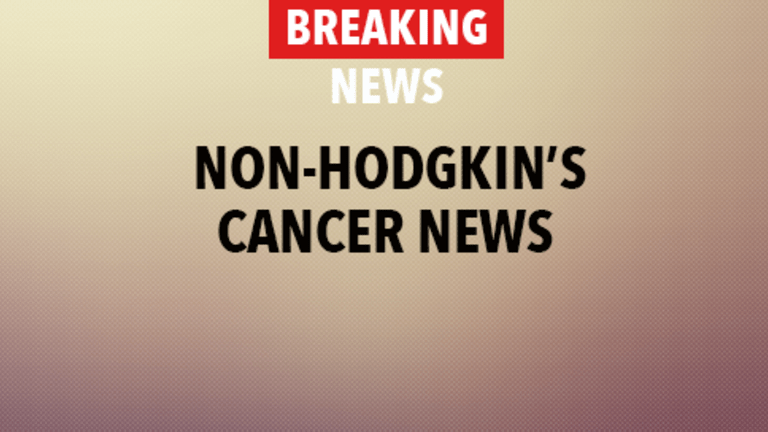 Lenalidomide Added to R-CHOP21 Therapy Shows High Response in Elderly
Lenalidomide Added to R-CHOP21 Therapy Shows High Response in Elderly, Untreated (LBCL) Patients
Researchers reported in the journal The Lancet Oncology that the addition of lenalidomide to the standard R-CHOP21 regimen elicited a high response rate in elderly patients with untreated diffuse large B-cell lymphoma. In addition, the combination therapy was deemed to be safe in this population.
Diffuse large B-cell lymphoma (DLBCL) is the most common form of non-Hodgkin lymphoma, which is a cancer that begins in the cells of the immune system. The most widely used treatment for DLBCL is R-CHOP, which is a mixture of rituximab and several chemotherapy drugs (cyclophosphamide, doxorubicin, vincristine, and prednisone).
In a European phase II trial (REAL07) Vitolo et al studied a population of 49 patients, age 60 – 80 (median age of 69), with untreated CD20-positive Ann Arbor stage II to IV diffuse large B-cell lymphoma or grade 3b follicular lymphoma. Patients had to have Eastern Cooperative Oncology Group (ECOG) performance status of 0 to 2 and International Prognostic Index (IPI) risk of low-intermediate, intermediate-high, or high and had to be fit according to comprehensive geriatric assessment. The primary endpoint of the study was overall response assessed by 18F-fluorodeoxyglucose positron-emission tomography (PET).
Researchers observed response in 45 patients (92%). Complete response was reported in 42 patients (86%). Three patients (6%) did not respond, and one (2%) died from causes unrelated to treatment or disease. After a 28-month follow up, the two-year survival rate was 92%. Progression-free survival was 80%, and event-free survival was 70%.
The primary hematological side effects of the combination therapy included grade 3 and 4 neutropenia (decrease in neutrophil cells), leukopenia (decrease in white blood cells), thrombocytopenia (decrease in platelets), and anemia (decrease in red blood cells). Non blood-related side effects included neurologic events (4% of patients) and deep-vein thrombosis (4% of patients.) There were no deaths associated with drug toxicity.
The researchers concluded that lenalidomide added to standard R-CHOP21 therapy could be an effective and safe treatment for elderly, untreated diffuse large B-cell lymphoma patients. They recommended holding a phase III randomized trial comparing lenalidomide plus R-CHOP21 with R-CHOP21 alone.
Reference: Vitolo, Umberto et al**.** Lenalidomide plus R-CHOP21 in elderly patients with untreated diffuse large B-cell lymphoma: results of the REAL07 open-label, multicentre, phase 2 trial. The Lancet Oncology, [Volume 15, Issue 7](http://www.thelancet.com/journals/lanonc/issue/vol15no7/PIIS1470-2045(14%29X7165-2), pp 730 – 737, June 2014.
Copyright © 2018 CancerConnect. All Rights Reserved.