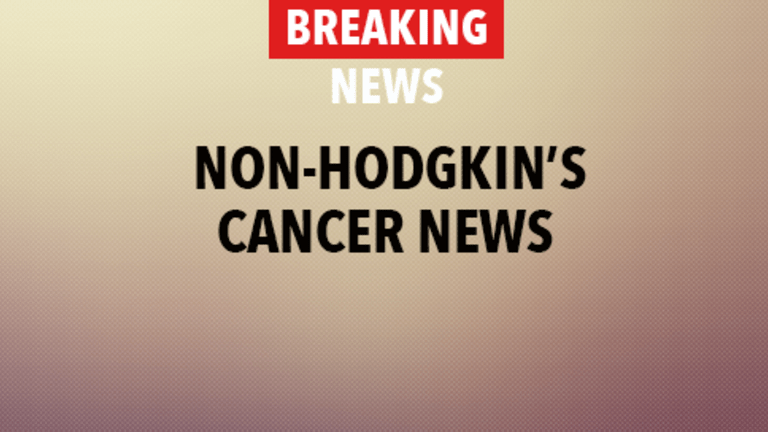 Italian Study Links Tobacco Use to Development of Non-Hodgkin's Lymphoma
Italian Study Links Tobacco Use to Development of Non-Hodgkin's Lymphoma
A recent study published in the International Journal of Cancer suggests that tobacco use increases the risk of developing Non-Hodgkin's Lymphoma (NHL) in Italy.[i]
Lymphomas are a group of malignancies in which cancerous cells arise from the cells of the lymphatic system. The lymphatic system is a drainage system within the body whose two primary functions are to maintain fluid balance and produce cells called lymphocytes, which fight infection. Lymphomas are divided into two types: non-Hodgkin's lymphoma and Hodgkin's lymphoma. Hodgkin's lymphoma is characterized by the presence of Reed-Sternberg cells, while non-Hodgkin's lymphoma (NHL) refers to various types of cancers of the lymph and immune system. NHL can be further divided into slow-growing cancers and those that progress rapidly. These subtypes of NHL may behave and respond differently to treatment, so treatment decisions are often based on subtypes. Current treatment of NHL may include chemotherapy and, in some cases, radiation.
Previous U.S. studies have evaluated the incidence of NHL in smokers and non-smokers and concluded that there is no association between tobacco use and NHL in men or women.[ii][iii] However, two studies have shown an increased incidence of follicular lymphoma in smokers.[iv][v] The authors point out that many of the past epidemiology studies have been flawed by not considering sub-types of NHL and usually only distinguish NHL from Hodgkin's lymphoma. In one of these studies, NHL subtypes were evaluated in 601 patients and smoking histories were compared with 718 control patients without NHL. The researchers reported that the increased risk of follicular lymphoma appears to be associated with increased intensity and duration of smoking and cumulative lifetime exposure to smoking. They reported a 50 percent increased risk for 16-33 pack-years and an 80 percent increased risk with 34 pack years or greater. There was no increased risk for the other NHL subtypes. In the second study, data on over 6,500 cases of NHL showed only an increase incidence of follicular NHL and not other cell types.
Studies from Italy but not from the U.S. have also show an increased incidence of NHL in patients with hepatitis C virus (HCV). Some researches suspect that this correlation can only be observed in populations where HCV is prevalent. Italian researchers have evaluated the effects of HCV and smoking on the incidence of NHL. In this recent study conducted between 1999 and 2002, researchers used a case-controlled study to examine the association of HCV, smoking habits and NHL. The study was focused in two areas of northern and southern Italy. Study participants included 225 newly diagnosed NHL patients and 504 control subjects, who had been diagnosed with a variety of non-cancerous, non-autoimmune and non-tobacco related conditions. Results of the study found that current, heavy smokers (more than 20 cigarettes per day) had more than twice the risk of developing NHL than patients who had never smoked. This risk was consistent in all age groups and among both genders. Further analysis demonstrated that current and heavy smokers were also at higher risk of developing more aggressive and higher grades of NHL. The effect of smoking and Hepatitis C virus were independent of the overall risk of developing NHL, although a four-fold increase in risk was found among current heavy smokers who are HCV-positive.
Researchers concluded that tobacco and HCV are associated with an increased risk of developing NHL, particularly among heavy smokers who are HCV-positive. These data may be applicable to U.S. smokers who carry the HCV virus, making such individuals at a significantly greater risk of developing NHL. However, neither HCV or tobacco use explain the majority of cases of NHL.
References:
[i]Talamini R, Polesel J, Montella M, et al. Smoking and Non Hodgkin's Lymphoma: Case-Control Study in Italy . International Journal of Cancer. 2005; 115: 606-610.
[ii]Bracci PM and Holly EA. Tobacco use and non-Hodgkin's lymphoma: results from a population-based case-control study in the San Francisco Bay Area, California. Cancer Causes Control. 2005;16:333-346.
[iii]Willett EV, Smith AG, Dovey GL, et al. Tocacco and alcohol consumption and risk of non-Hodgkin's lymphoma. Cancer Causes Control. 2004;15:771-780.
[iv]Morton LM, Holford TR, Leaderer B, et al. Cigarette smoking and risk of non-Hodgkin's lymphoma subtypes among women. British Journal of Cancer. 2003;89:2087-2092.
[v]Morton LM, Hartge P, Holford TR, et al. Cigarette smoking and risk of non-Hodgkin's lymphoma: a pooled analysis from the International Lymphoma Epidemiology Consortium (interlymph). Cancer Epidemiol Biomarkers Prev. 2005;14:925-933.
Copyright © 2018 CancerConnect. All Rights Reserved.