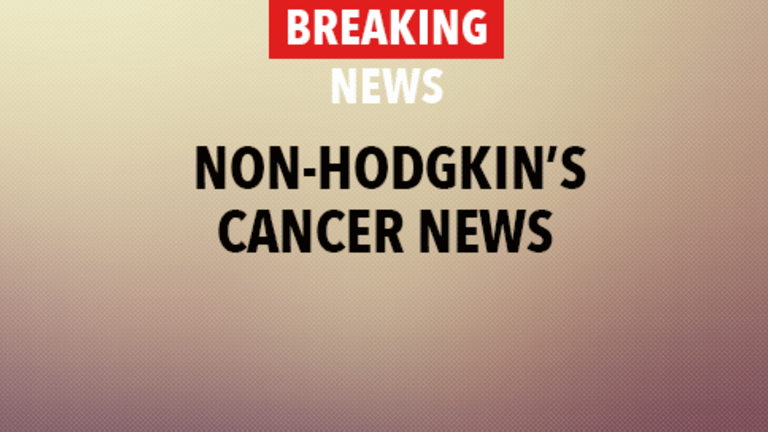 Intense Chemotherapy Superior to Chemoradiation Patients With Low Risk Lymphoma
Dose Intense Chemotherapy Superior to Chemoradiation for Patients With Low Risk Localized Lymphoma
A recent article in the New England Journal of Medicine reports that among patients with low risk localized lymphoma, chemotherapy alone with an intense dose regimen, followed by additional chemotherapy to consolidate any remaining disease, was superior to 3 cycles of traditional chemotherapy followed by radiation.
Lymphomas are a malignancy in which cancerous cells arise from the cells of the lymphatic system. The lymphatic system is a drainage system within the body, and two of the primary functions of the lymph system are to maintain fluid balance, and production of cells called lymphocytes, which fight infection. Lymphomas are divided into 2 types, non-Hodgkin's lymphoma and Hodgkin's lymphoma. Hodgkin's lymphoma is characterized by the presence of Reed-Sternberg cells. Non-Hodgkin's lymphoma (NHL) includes a large group of various types of cancers of the lymph and immune system. In general NHL can be further divided into those that are slowly growing and those that progress rapidly. These subtypes of NHL may behave and respond differently to treatment, so the subtype is often the basis for the type of treatment to be used.
Current treatment of localized aggressive NHL often includes a combination of chemotherapy and radiation. Frequently patients are treated with a regimen known as "CHOP"chemotherapy, which includes a combination of the drugs cyclophosphamide, doxorubicin, vincristine, and prednisone. In this recent study researchers sought to determine the optimal therapy for patients with low risk localized lymphoma, by comparing chemotherapy alone to chemotherapy combined with radiation.
Researchers enrolled 647 patients who were less than 61 years of age and were previously untreated for localized stage I or II NHL. Patients were then randomized to receive either 3 cycles of CHOP chemotherapy at standard doses followed by involved field radiation (329 patients); or chemotherapy alone with intensified doses of doxorubicin, cyclophosphamide, vindestine, bleomycin and prednisone (ACVBP), followed by sequential chemotherapy for consolidation of any remaining disease (318 patients).

After an average of 7.7 years of follow-up, overall survival rates and event-free rates were significantly higher among the patients who had received chemotherapy alone. An estimation of 5-year event-free survival was 82% for patients who received chemotherapy alone, compared to 74% for the patients who had received chemotherapy and radiation. Overall 5-year survival estimates were 90% for the chemotherapy treatment group and 81% for the chemotherapy plus radiation treatment group. Further analysis revealed that these results were related to specifically to the treatment groups and were not affected by the tumor stage or the presence or absence of bulky disease.
Researchers concluded that for patients under age 61, with localized low risk lymphoma, chemotherapy with ACVBP followed by consolidation chemotherapy is superior to 3 cycles of CHOP chemotherapy followed by radiation.
Reference: Reyes F, Lepage E, Ganem G, et al. ACVBP versus CHOP Plus Radiotherapy for Localized Aggressive Lymphoma. The New England Journal of Medicine. 2005; 352: 1197-1205.
Copyright © 2018 CancerConnect. All Rights Reserved.