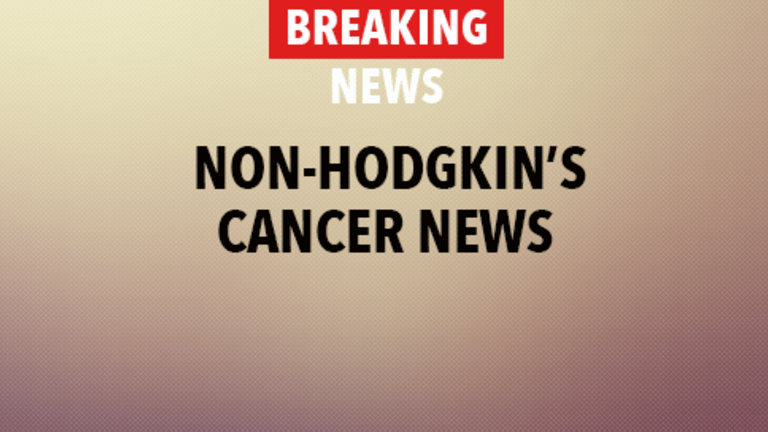 Immunoglobulin Prevents Early Non-Hodgkin's Lymphoma in Transplant Patients
Immunoglobulin Prevents Early Non-Hodgkin's Lymphoma in Transplant Patients
According to an article recently published in the Lancet, preventive treatment with an immunoglobulin against cytomegalovirus infection also protects against the early development of non-Hodgkin's lymphoma among patients who undergo kidney transplants.
Patients who undergo kidney transplants are treated with therapy to suppress their immune system (immunosuppressive treatment) so that their body doesn't reject the donor's organ. Unfortunately, immunosuppressive therapy leaves patients susceptible to infection, as well as an increased risk of non-Hodgkin's lymphoma (NHL). A large portion of NHL cases among patients on immunosuppressive therapy is caused by lymphocytes infected with the Epstein-Barr-virus (EBV).
Some kidney transplant patients who are on immunosuppressive therapy also receive prophylactic therapy against cytomegalovirus (CMV) infection. Prevention of CMV can be accomplished with antiviral drugs (acyclovir or ganciclovir) or immunoglobulin against CMV (protein that helps fight infection).
Researchers recently conducted a multicenter study that analyzed the risk of NHL among nearly 45,000 patients who had undergone a kidney transplant. These patients were on immunosuppressive therapy and treated with either antiviral drugs or immunoglobulin against CMV or received no preventive treatment against CMV.
During the first year following transplant, approximately 26% of patients who either did not receive CMV prophylaxis (30,255) or received antiviral treatment (12, 470) developed NHL.
During the first year following transplant, no patients (2,103) who received immunoglobulin therapy for the prevention of CMV developed NHL.
In the five years following transplant, development of NHL occurred at similar rates among all patients.
The researchers concluded that prophylaxis against CMV with immunoglobulin therapy reduces the risk of NHL within the first year following a transplant among kidney transplant patients who are on immunosuppressive therapy.
Reference: Opelz G, Daniel V, Naujokat c, et al. Effect of cytomegalovirus prophylaxis with immunoglobulin or with antiviral drugs on post-transplant non-Hodgkin lymphoma: a multicentre retrospective analysis. Lancet [early online publication]. February 7, 2007. DOI: DOI:10.1016/S1470-2045(07)70040-2.
Copyright Non-Hodgkin's Lymphoma Information Center on CancerConsultants.com
Copyright © 2018 CancerConnect. All Rights Reserved.