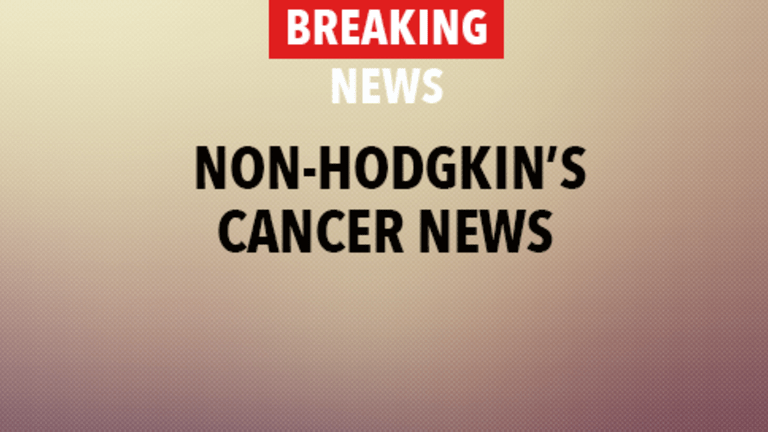 HIV-Positive Patients with Lymphoma Should No Longer be Excluded
HIV-Positive Patients with Lymphoma Should No Longer be Excluded From Receiving Blood Stem Cell Transplants as Treatment
CancerConnect News: HIV-positive patients with lymphoma were previously excluded from receiving autologous blood stem cell transplants as treatment, because of concern that these patients' compromised immune systems would have a higher risk of infection and poor graft function due to their need for HIV medications. Results from the clinical trial, presented at the American Society of Hematology (ASH) meetings on December 8 at 4:45 p.m. PST, show the concern of additional risk is unfounded. Patients with HIV-associated lymphoma (HAL) who meet standard eligibility criteria should receive an autologous blood stem cell transplant as standard of care or be enrolled in a National Institutes of Health (NIH)-funded clinical trial.
The single-arm, multi-institutional clinical trial—conducted by the Blood and Marrow Transplant Clinical Trials Network (BMT CTN) in collaboration with the AIDS Malignancy Clinical Trials Consortium (AMC)—followed the progress of 40 patients with treatable HIV-1 infection 15 years of age and older who underwent autologous blood stem cell transplantation for lymphoma. The trial found an estimated one-year progression-free survival rate of 82.3 percent in these patients, all of whom had failed prior therapy.
"This trial confirms that HAL patients may successfully undergo autologous transplants with favorable outcomes," Joseph Alvarnas, M.D., lead study author and director of medical quality at the City of Hope.
Alvarnas—who will present trial findings at the 56th ASH Annual Meeting on December 8—continued, "These results are an important advancement for patients and their physicians seeking access to effective treatments. Payers should also recognize that this treatment may now be the best standard of care for these patients."
"This BMT CTN study is unique in that it was a collaborative study conducted in 16 transplant centers, all using a consistent protocol, but few with extensive experience in transplantation for HIV-positive patients," explained Richard Ambinder, M.D., Ph. D., director of the Division of Hematologic Malignancies, Kimmel Cancer Center at Johns Hopkins, and leader of the Johns Hopkins AMC site and the Translational Science Working Group. "Other single-center studies with HAL patients have been conducted previously, as well as a study through the AMC, but those studies were limited to a few centers specialized in treating patients with HIV and AIDS."
The centers in this study do not all specialize in HIV and AIDS treatment, which will make it possible to duplicate this treatment at a broader number of non-specialized centers.
"BMT CTN is critical in answering standard of care questions like this, because any one center would have too few patients to reach a conclusion," continued Dennis Confer, M.D., chief medical officer for the National Marrow Donor Program®(NMDP)/Be The Match® and associate scientific director for CIBMTR®(Center for International Blood and Marrow Transplant Research®). "This trial had broad collaboration and accrued rapidly, enabling us to obtain meaningful answers for patients and their physicians."
Funding for this BMT CTN study was provided by the National Cancer Institute (NCI) as part of an effort by the Cancer Therapy Evaluation Program (CTEP) to expand clinical trials access to HIV-infected people with cancer. The BMT CTN is supported by a grant from the National Heart, Lung, and Blood Institute and NCI. Support was also provided by the AIDS Malignancy Consortium, which is supported by grants from the NCI.
"NCI sees a real need for additional study of treatment options for HIV-infected patients with malignancies," said Richard Little, M.D., head of hematologic, HIV and stem cell therapeutics at NCI. "We are leading the effort to evolve the current standard of care for these patients and are committed to continued investment in research. The results of this trial make us confident that exclusion from autologous transplant studies on the basis of HIV serostatus alone is no longer justified."
Results of this clinical trial will be used by CTEP to ensure HIV-infected persons are not routinely excluded from clinical trials evaluating autologous blood stem cell transplant.
An additional BMT CTN study is currently underway to demonstrate the feasibility and safety of allogeneic blood stem cell transplants for patients with chemotherapy-sensitive hematological malignancies and HIV-infection.
Copyright © 2018 CancerConnect. All Rights Reserved.