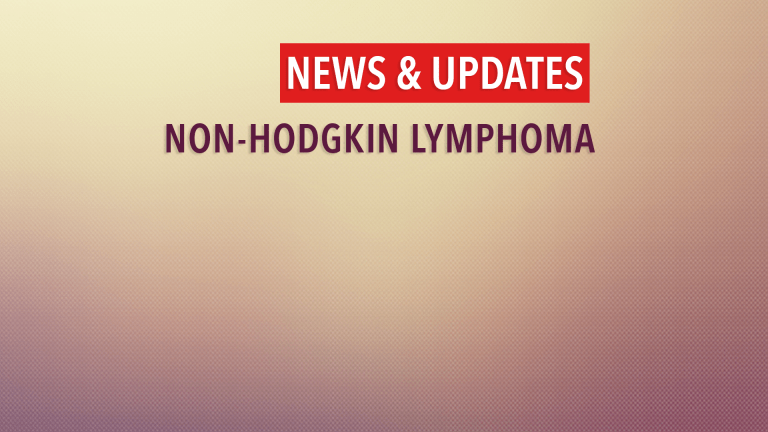 High Dose Therapy and Stem Cell Transplant for Treatment of Mantle Cell Lymphoma
Research reports on autologous & allogeneic stem cell transplant for newly diagnosed and recurrent mantle cell lymphoma.
by Dr. C.H. Weaver M.D. updated 10/2021
Within the group of indolent or low-grade non-Hodgkin lymphomas (NHL) there is a specific sub-type called mantle-cell lymphoma. Mantle cell lymphoma was only defined as a distinct subset of patients with NHL in 1992. Mantle cell lymphoma is characterized by diffuse lymph node cancer, advanced stage of cancer at diagnosis, bone marrow involvement and lymphoma cancer cells in the blood in a quarter of patients.
Historically more than half of patients with mantle cell lymphoma responded to initial treatment but the responses were short and patients on average survived less than 3 years from diagnosis.
High dose therapy and autologous stem cell transplantation (ASCT) along with newer precision cancer medicines, and maintenance therapy have improved the outcomes for mantle cell lymphoma and research is ongoing to determine the optimal sequence and timing of therapy. Patients with MCL should strongly consider getting an opinion on how to manage their cancer at a cancer center specializing in stem cell transplant and CAR T cell therapies. 
Autologous Stem Cell Transplantation for Mantle Cell Lymphoma
An autologous stem cell transplant (ASCT) involves the utilization of higher doses of chemotherapy (HDC) than normal in an attempt to kill more cancer cells than moderate-dose therapy. The use of higher doses of therapy, however, also kills more normal cells in the body, including blood cells. Low levels of blood cells can leave patients susceptible to infection, anemia, or excessive bleeding. Therefore, patients can have blood "stem" cells collected prior to therapy, which are frozen and re-infused following therapy to restore blood cells levels to normal.
The use of aggressive chemotherapy followed by stem cell transplantation to improve the outcomes for patients with mantle cell lymphoma has been evaluated since the early 1990's. 
The results of a phase 3 trial evaluating the long-term efficacy of ASCT to treat mantle cell lymphoma was published in October 2021. In this trial 269 patients with previously untreated stage III-IV MCL were treated with either autologous HSCT or interferon alfa maintenance after completion of CHOP-like chemotherapy.  After 14 years of follow up the the average duration of survival without lymphoma progression was 3.3 years for ASCT group compared to 1.5 years without HSCT. Average survival duration was 7.5 years with transplant compared to 4.8 years.13
Rituxan® Improves Outcomes for Stem Cell Transplantation in NHL
Researchers from Germany reported that Rituxan® following an ASCT in patients with follicular or mantle cell NHL improves outcomes. This trial included 31 patients who received Rituxan® weekly for 8 weeks following their transplant. Prior to the stem cell transplant, 22% of patients had no detectable cancer cells with a very sensitive laboratory test called the polymerase chain reaction (PCR) test. After the transplant, 53% had no detectable cancer cells on PCR. The addition of Rituxan® following the transplant increased the rate to 72% of patients having no detectable cancer cells on PCR, and after 6 months, 100% of patients had no detectable cancer cells on PCR. At 5 years, cancer-free survival was over 80% for these patients.
The researchers concluded that the addition of Rituxan® following an autologous stem cell transplant increases the rate of PCR-negative results in patients with follicular and mantle cell NHL. Furthermore, results at 5 years in this group of patients remain impressive.
French researchers have reported similar results - that the addition of Rituxan to induction chemotherapy followed by ASCT improved overall survival of patients with mantle cell lymphoma without added toxicity.The median event-free survival was 83 months and the five-year overall survival was 75%.
Allogeneic Stem Cell Transplantation for Mantle Cell Lymphoma
Because allogeneic stem cells come from a "donor" they recognize the transplant recipient as "foreign" and have a direct effect on killing the malignant lymphoma cells. Allogeneic transplant is also associated with greater side effects and mortality. The use of reduced-intensity allogeneic stem cell transplants for the treatment of patients with mantle cell lymphoma has been explored with the hope that side effects will be less and cure rates can be improved.
Researchers from M. D. Anderson Cancer Center reported an 82% progression-free survival for 18 patients with relapsed mantle cell lymphoma following a reduced conditioning regimen and an allogeneic stem transplant. Doctors from Johns Hopkins, the University of Minnesota, and Europe have separately reported that allogeneic stem cell transplantation can result in five-year survivals in excess of 50% in patients with mantle cell lymphoma.()
Allogeneic "Mini" Stem Cell Transplant Effective for Recurrent Mantle Cell Lymphoma
Doctors from Fred Hutchinson Cancer Research Center evaluated "reduced-intensity" allogeneic stem cell transplantation in 53 patients with relapsed mantle cell lymphoma, including 40% who had failed an ASCT. The five-year progression-free survival was 50% for recipients of related or unrelated stem cells. They also pointed out that chronic graft-versus host disease usually resolved after five years.
They reported on another 33 patients, 14 of whom had received prior high-dose therapy and stem cell transplantation. Treatment in the trial consisted of the chemotherapy agent fludarabine (Fludara®) and radiation therapy followed by the infusion of donor stem cells. Overall, complete disappearances of detectable cancer (complete remission) occurred in 75% of patients and partial disappearances of detectable cancer (partial remission) occurred in 10% of patients. At an average follow-up of approximately 25 months, not one patient who received infused stem cells while in complete remission experienced a cancer recurrence and only 1 of the 17 patients overall who responded to treatment experienced a cancer recurrence. Overall and cancer-free survival at 2 years was 65% and 60%, respectively. Severe, acute GVHD occurred in 30% of patients, and chronic GVHD occurred in 64% of patients.
Patients with recurrent mantle cell lymphoma may wish to speak with their physician about their individual risks and benefits of treatment with a "mini" allogeneic stem cell transplant and the status of...
References:
Journal of Clinical Oncology, Vol 16, pp 3803-3809, 1998.
Bone Marrow Transplantation, Vol 20, Issue No 3, pp 251-256, 2000
Tam CS, Bassett R, Ledesma C, et al. Rituximab containing autologous stem cell transplantation may be curative in mantle cell lymphoma for patients in first remisson, but not for patients with reccurrent disease. *Blood.*2008;112:417, abstract 1142.
Thieblemont C, Antal D, Lacotte-Thierry L, et al. Chemotherapy with rituximab followed by high-dose therapy and autologous stem cell transplantation in patients with mantle cell lymphoma. Cancer. 2005;104:1434-1341.
Khouri IF, Lee M-S, Saliba RM, et al. Nonablative Allogeneic Stem-Cell Transplantation for Advanced/Recurrent Mantle-Cell Lymphoma. Journal of Clinical Oncology. 2003;21:4407-4412.
Kasamon YL, Jones RJ, Diehl LF, et al. Outcomes of autologous and allogeneic blood or marrow transplantation for mantle cell lymphoma. Biology of Blood and Marrow Transplantation. 2005;11:39-46.
Laudi N, Arora M, Burns L, et al. Efficacy of high-dose therapy and hematopoietic stem cell transplantation for mantle cell lymphoma. American Journal of Hematology. 2006;81:519-424.
Sorror ML, Storer B, Sandmaier BM, et al. Sustained graft-versus lymphoma effect among patients (PTS) with mantle cell lymphoma (MCL) given non-myeloablative allogeneic hematopoietic cell transplantation (HCT). *Blood.*2008;112:747, abstract 2147.
Robinson SP, Sureda A, Canals Sr C, et al. Identification of prognostic factors predicting the outcome of reduced intensity allogeneic stem cell transplantation in mantle cell lymphoma. An analysis from the Lymphoma Working Party of the EBMT. Blood. 2008;112:174, abstract 457.
Michael B Maris, Brenda M Sandmaier, Barry E Storer, et al. Allogeneic Hematopoietic Cell Transplantation after Fludarabine and 2 Gy Total Body Irradiation for Relapsed and Refractory Mantle Cell Lymphoma. Blood. 2004. Early on-line publication. Available here. Accessed July 2004. ​
Khouri I, Lee M, Saliba R, et al. Nonablative allogeneic stem cell transplantation for advanced/recurrent mantle-cell lymphoma. Journal of Clinical Oncology. 2003;21:4407-4412.
Brugger W, Hirsch J, Grunebach F, et al. Rituximab consolidation after high-dose chemotherapy and autologous stem cell transplantation in follicular and mantle cell lymphoma: a prospective, multicenter phase II study. Annals of Oncology . 2004;15:1691-1698.
Lancet Haematol. 2021 Sep;8(9):e648-e657