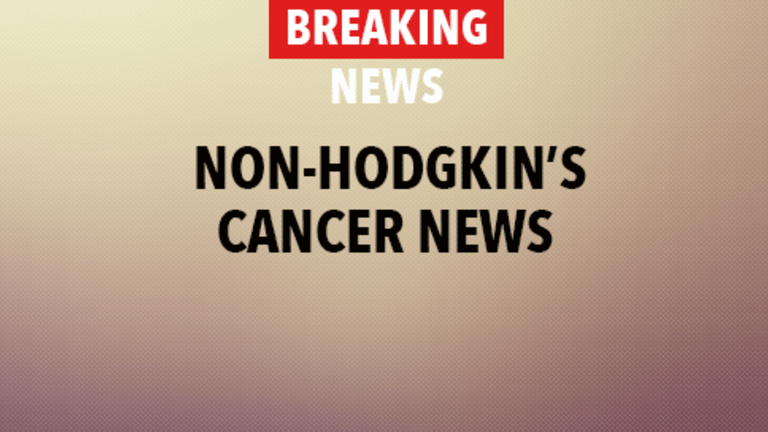 Hepatitis B Virus Linked with Non-Hodgkin's Lymphoma
Hepatitis B Virus Linked with Non-Hodgkin's Lymphoma.
Individuals with chronic hepatitis B virus (HBV) infection may have an increased risk of developing non-Hodgkin's lymphoma (NHL), according to findings recently published in The Lancet Oncology.
Hepatitis B is a virus that causes inflammation of the liver. It is spread through contact with body fluids and can be transmitted through blood, sexual contact, or from mother to infant during birth. While some individuals develop an acute infection and then recover, others develop a chronic infection.
Chronic HBV infection is known to increases a person's risk for developing serious liver problems such as cirrhosis or hepatocellular carcinoma and may also be associated with the development of NHL. Research, however, has not yet established a clear link between chronic HBV infection and NHL.
To assess a potential association between HBV infection and development of NHL, researchers in South Korean conducted a study including more than 600,000 people. Participants were tested for HBV infection at the beginning of the study using serum hepatitis B surface antigen (HBsAg) status to determine whether they had chronic HBV infection (a positive blood test for HBsAg was used to indicate chronic HBV infection).
Of the more than 600,000 study participants, more than 50,000 tested positive for HBsAg at the beginning of the study.
More than 1,000 participants developed NHL during the study's 14-year follow-up. Of these, 133 had tested positive for HBsAg and 905 had tested negative. Analysis of these data indicated an increased risk of NHL overall among individuals who had tested positive for HBsAg compared with those who had tested negative.
Among NHL subtypes, diffuse large B-cell lymphoma was most strongly associated with HBsAg positivity.
These findings suggest that chronic HBV infection may be associated with the development of NHL. Whether increased vaccination against HBV and treatment of chronic HBV could reduce the development of NHL is unlikely—the researchers conclude that the causal relationship between HBV and NHL is too small for such efforts to significantly reduce NHL incidence. Treatment of HBV infection among cancer patients remains important, however, as infection can contribute to chemotherapy-related complications to the liver.
Reference: Engels EA, Cho ER, Jee SH. Hepatitis B virus infection and risk of non-Hodgkin lymphoma in South Korea: a cohort study. The Lancet Oncology [early online publication]. August 4, 2010.
Copyright © 2018 CancerConnect. All Rights Reserved.