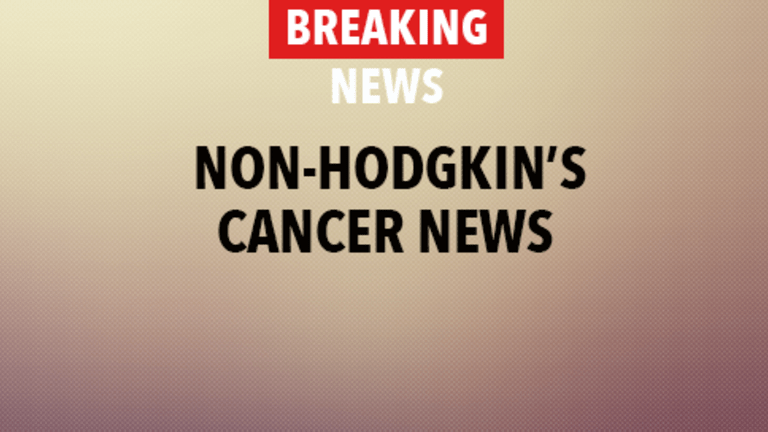 Heavy Cigarette Use and Alcohol Consumption May Reduce Survival in Patients
Heavy Cigarette Use and Alcohol Consumption May Reduce Survival in Patients with Non-Hodgkin's Lymphoma
According to results recently published in the journal Annals of Oncology, patients diagnosed with non-Hodgkin's lymphoma who are heavy smokers and large consumers of alcohol appear to have a worse survival than those who do not drink or smoke tobacco as heavily.
Non-Hodgkin's lymphoma (NHL) refers to several different types of cancer that originate within immune cells. NHL is divided into different subgroups depending on the aggressiveness of the cancer, the type of cell within the immune system where the cancer originated, and specific properties of the cancerous cells. Treatment for NHL varies by NHL type and by specific patient characteristics.
Previous studies have indicated that smoking tobacco may increase the risk of developing NHL, while drinking alcohol, particularly wine, appears to reduce the risk of developing NHL. However, the effects on survival of smoking or drinking alcohol among patients who have already been diagnosed with NHL is unknown.
Researchers from Italy and England recently evaluated data involving 1,138 Italian patients diagnosed with NHL and compared their drinking and smoking status to survival outcomes. The patients were diagnosed between 1991 and 1993 and were followed until 2002. A validated questionnaire was utilized to assess lifestyle habits, including the quantity of alcohol consumption and tobacco smoking.
Half of the patients were still alive after 7.5 years following diagnosis.
Among patients who had a history of smoking the greatest pack-years of cigarettes, survival was reduced by over 60% compared to those with the lowest pack-year history.
Patients with the highest consumption of alcohol had a 33% reduced survival compared to those with the lowest consumption of alcohol.
The researchers concluded that high consumption of alcohol and cigarette smoking may result in significantly reduced survival among patients diagnosed with NHL. These results need further confirmation in future studies.
Patients diagnosed with NHL should discuss their individual risks and benefits of their smoking and/or alcohol consumption habits.
Reference: Battaglioli T, Gorini G, Costantini A, et al. Cigarette Smoking and Alcohol Consumption as Determinants of Survival in non-hodgkin's Lymphoma: a Population-Based Study. Annals of Oncology. 2006; 17:1283-1289.
Copyright © 2018 CancerConnect. All Rights Reserved.