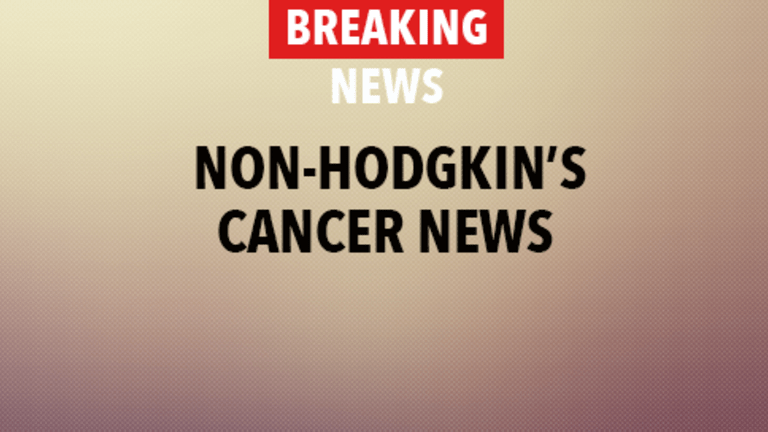 Further Data Indicate that HAART Improves Survival in AIDS-Related NHL
Further Data Indicate that HAART Improves Survival in AIDS-Related Non-Hodgkin's Lymphoma
According to a recent article published in AIDS Research and Human Retroviruses , the use of highly active antiretroviral therapy (HAART) improves survival in patients with AIDS-related non-Hodgkin's lymphoma (NHL).
Non-Hodgkin' lymphoma is a cancer of the lymph tissue, which is part of the immune system in the body. Lymph tissue is present in lymph nodes, lymph vessels and bone marrow, which exist throughout the body. It is also present in organs such as the thymus, tonsils and spleen. The main cells in the lymph system are lymphocytes, of which there are two types: B and T-cells. Each of these cells has a very specific function in aiding the body to fight infection. The large majority of NHL cases involve cancer of the B-lymphocytes, characterized by the excessive multiplication of these atypical cells. These cancerous cells can crowd lymph tissue causing suppression of normal formation and function of other cells normally found in this tissue. Because lymphocytes can travel virtually anywhere in the body through blood or lymph fluid, lymphomas can occur in sites other than lymph tissue, such as the gastrointestinal tract or the brain.
Individuals with the human immunodeficiency virus (HIV) have an estimated 150- to 250-fold higher risk of developing non-Hodgkin's lymphoma (NHL) compared to individuals without the virus. Because HIV weakens the immune (infection fighting) system of the body, NHL treatment has not been aggressive and is associated with a poor prognosis. Recently, however, researchers have reported that the use of intensive anti-viral therapy allows standard, higher doses of chemotherapy to be tolerated in individuals with HIV-related NHL, which may increase survival rates. Patients with HIV-related NHL often have fast-growing or high-grade lymphomas that tend to develop outside of the lymph system.
Previous analyses have indicated that aggressive anti-viral therapy, or HAART, has improved survival in patients with AIDS-related lymphoma (ARL). In addition, data compiled from the French Hospital Database on HIV (FHDH) has indicated that the actual incidence of ARL in HIV-infected patients has decreased since the use of HAART.
Another clinical trial conducted by researchers in France has further evaluated the use of HAART in patients with AIDS-related lymphoma. This trial included 73 patients who were treated with chemotherapy for their lymphoma. Thirty-eight patients had not been treated with HAART, while 35 had been treated with HAART. The average overall survival at a follow-up of 8 years was significantly higher in patients treated with HAART and chemotherapy compared to those who were treated with chemotherapy alone. The average duration of overall survival was 22.4 months for those treated with HAART, compared to only approximately 6 months for those not treated with HAART.
The researchers concluded that the addition of HAART improves survival in patients with AIDS-related lymphomas who are undergoing treatment with chemotherapy. Patients with AIDS-related lymphoma may wish to speak with their physician regarding their individual risks and benefits of treatment including HAART.
Reference: Lascaux A-S, et al. Beneficial Effects of Highly Active Antiretrovial Therapy on the Prognosis of AIDS-related systemic non-Hodgkins lymphomas. AIDS Research and Human Retroviruses. 2005;21:214-220.
Copyright © 2018 CancerConnect. All Rights Reserved.