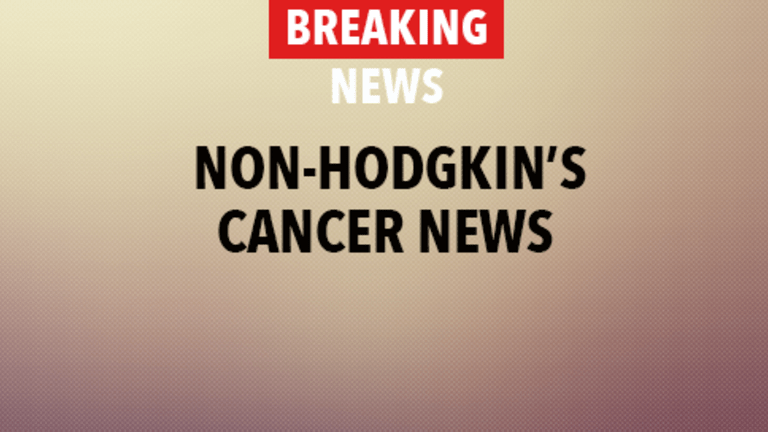 Fludarabine Plus Cyclophosphamide Produces High Rates in Persons with Lymphoma
Fludarabine Plus Cyclophosphamide Produces High Response Rates in Persons with Low-Grade Lymphoma
Many treatment options are available for persons with low-grade lymphoma. One chemotherapy agent, fludarabine, is effective for persons with newly diagnosed or previously treated disease. To improve upon the effectiveness of fludarabine, researchers from the Eastern Cooperative Oncology Group have combined this agent with cyclophosphamide. The results, they say, appear to indicate high response rates and prolonged survival times.
Low-grade lymphoma is a particular category of
non-Hodgkin's lymphoma. Non-Hodgkin's lymphoma is characterized by the presence of cancerous cells in the lymph system, which includes the blood vessels, lymph nodes, and organs such as the spleen, thymus, and tonsils. Non-Hodgkin's lymphoma can start almost anywhere in the lymph system, and can then spread to other parts of the body. There are different types and grades of non-Hodgkin's lymphoma. Low-grade lymphoma is considered to be a slow-growing (called
indolent) cancer. Depending on the type and stage (extent of disease at diagnosis) of cancer, treatment may include radiation therapy, chemotherapy, and/or biologic therapies to help the immune system. High-dose chemotherapy with a stem cell transplantation is also being studied as a treatment option for persons with this type of cancer. Furthermore, biologic agents, such as Neupogen®, may be used to help blood cell counts recover after chemotherapy. The Eastern Cooperative Oncology Group studied the use of chemotherapy with fludarabine plus cyclophosphamide, followed by Neupogen after each treatment course.
Researchers conducted a study to determine the best dosage and schedule for the fludarabine/cyclophosphamide chemotherapy regimen for persons with non-Hodgkin's lymphoma. During the study, they observed that persons with low-grade non-Hodgkin's lymphoma appeared to have particularly high response rates and prolonged survival times. The researchers then treated 27 previously untreated persons with low-grade lymphoma with fludarabine and cyclophosphamide, either every 21 days or every 28 days. The results showed that chemotherapy every 28 days, followed by Neupogen after each course, was the optimal treatment schedule. Eighty-nine percent of the patients had a complete response and 11% had a partial response to the treatment. After an average of more than 5 years, 66% of patients survived and 53% have had no progression of the cancer.

These findings indicate that fludarabine plus cyclophosphamide is an effective combination against low-grade lymphoma. The researchers are now conducting a study to compare the effectiveness of fludarabine plus cyclophosphamide with that of a standard therapy of cyclophosphamide, vincristine, and prednisone. Furthermore, a number of persons who respond to either of these therapies will be assigned to receive a biologic therapy, called Rituxan™, in addition. Individuals who have low-grade lymphoma may wish to talk with their doctor about the risks and benefits of the fludarabine/cyclophosphamide regimen or of participating in a clinical trial in which other new treatments are being studied. Sources of information on ongoing clinical trials that can be discussed with a doctor include a comprehensive, easy-to-use service provided by the National Cancer Institute (
cancer.gov) and the Clinical Trials section and service offered by Cancer Consultants.com (
Journal of Clinical Oncology, Vol 18, No 5, pp 987-994, 2000)
Copyright © 2018 CancerConnect. All Rights Reserved.