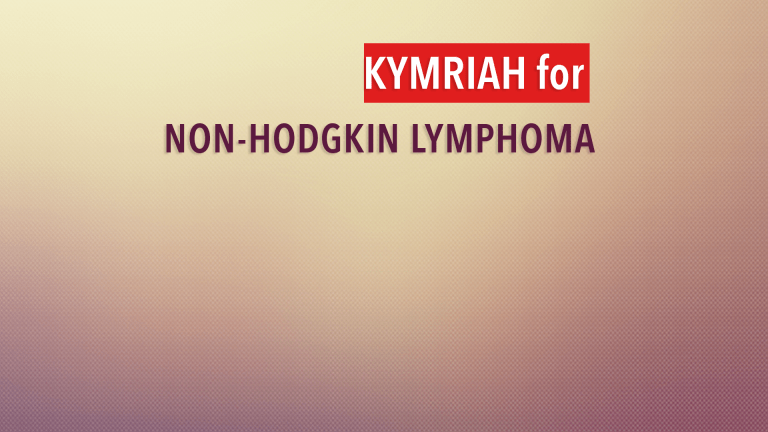 Kymriah for Treatment of Relapsed or Refractory (DLBCL)
Kymriah Treatment of Relapsed or Refractory Large B-Cell Lymphoma - no better that ASCT for Primary Refractory Disease
On May 1, 2018, the United States Food and Drug Administration (FDA) approved Kymriah (tisagenlecleucel), a CD19-directed genetically modified autologous T-cell immunotherapy, for treatment of adult patients with relapsed or refractory diffuse large B-cell lymphoma (DLBCL), high grade B-cell lymphoma, and DLBCL arising from follicular lymphoma.
Approval was based on a clinical trial in adults with relapsed or refractory DLBCL and DLBCL after transformation from follicular lymphoma that had previously been treated with at least two prior lines of therapy, including an anthracycline and Rituxan (rituximab), or relapsed following autologous hematopoietic stem cell transplant.
Although Kymirah is effective in treating b cell lymphomas direct comparisons to the current standard of care are ongoing to determine if Kymirah is superior, safer and or more cost effective. Results of the Phase III BELINDA clinical trial that directly compared Kymriah CAR T Cell therapy to high dose chemotherapy and autologous stem cell transplant which is the current standard of care in over 300 patients with primary refractory b cell lymphomas found that CAR T cell therapy was no better.29 Final analyses of the trial results will be released shortly.
About Kymirah
Kymriah is a cell-based gene therapy, already approved in the United States for the treatment of patients up to 25 years of age with B-cell precursor Acute Lymphoblastic Leukemia (ALL) that is refractory or in second or later relapse. Kymriah is a genetically-modified autologous T-cell immunotherapy. Each dose of Kymriah is a customized treatment created using an individual patient's own T-cells, a type of white blood cell known as a lymphocyte. The patient's T-cells are collected and sent to a manufacturing center where they are genetically modified to include a new gene that contains a specific protein (a chimeric antigen receptor or CAR) that directs the T-cells to target and kill leukemia cells that have a specific antigen (CD19) on the surface. Once the cells are modified, they are infused back into the patient to kill the cancer cells.

The current approval was based on 68 patients with DLBCL who were treated with a single infusion of Kymirah following completion of lymphodepleting chemotherapy. The overall response rate was 50% with a complete response rate of 32%.  With a median follow-up time of 9.4 months, the duration of response was longer in patients with a best overall response of CR, as compared to a best overall response of partial response.
The most commonly reported side effects in patients on the trial were cytokine release syndrome (CRS), infections-pathogen unspecified, pyrexia, diarrhea, nausea, fatigue, hypotension, edema, and headache. Because of the serious risks of CRS and neurologic toxicities, FDA approved Kymriah with a Risk Evaluation and Mitigation Strategy.
Reference: