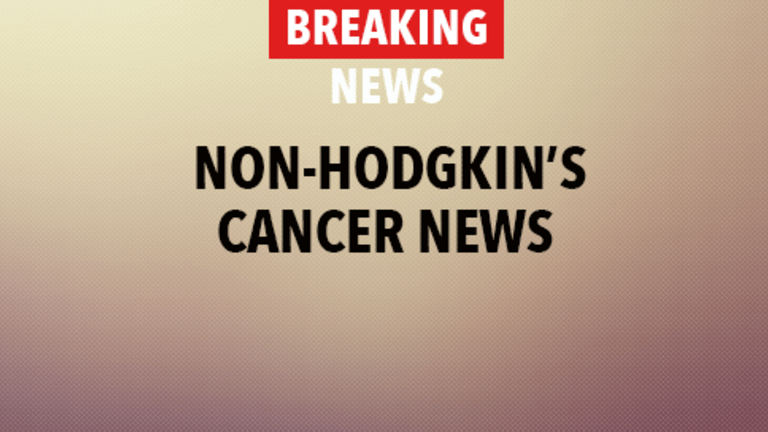 Estrogen May Reduce Risk of Lymphoma in Women
Estrogen May Reduce Risk of Lymphoma in Women
Women exposed to exogenous estrogen from oral contraceptives and lactation suppressants may have a reduced risk of developing high and intermediate-grade B-cell non-Hodgkin's lymphoma (NHL), according to the results of a study recently published in the
Journal of Clinical Oncology.
Non-Hodgkin's lymphoma (NHL) is a cancer that begins in cells of the lymph system. The lymph system includes the spleen, thymus, tonsils, bone marrow, lymph nodes and circulating white blood cells, called lymphocytes. Lymphocytes and the lymph system are part of the immune system, which protects the body from disease and infection. Non-Hodgkin's lymphoma is characterized by the excessive accumulation of atypical lymphocytes. These lymphocytes crowd the lymph system and suppress the formation and function of blood and immune cells. This leads to a diminished ability of the body to fight infection.
Non-Hodgkin's lymphoma is increasingly common, with over 55,000 new cases diagnosed in the United States each year. In addition to occurring in previously healthy individuals, non-Hodgkin's lymphoma can occur in patients who are immunosuppressed; such as individuals infected with the HIV virus or those taking immunosuppressive medications. When NHL is unrelated to HIV infection, it is more common in men than in women, although few risk factors have been identified to account for this disparity in risk.

In a study performed in Los Angeles County, researchers interviewed 177 HIV-negative women who were diagnosed with high or intermediate-grade B-cell NHL between 1989 and 1992, and then interviewed 177 control subjects who were individually matched to the case subjects by age, race and neighborhood. While the interviews involved questions related to many subjects, the researchers confined this particular study to information regarding reproductive and hormonal exposure factors. The researchers used this information to examine the relationship between high and intermediate-grade B-cell NHL and such factors as pregnancy history, lactation history, use of lactation suppressants, oral contraceptive use, menopausal status, age at menopause, and use of hormone replacement therapy (HRT).
The researchers found that both oral contraceptives and lactation suppressants reduced the risk of NHL by 50%, perhaps as a result of increased estrogen exposure. Interestingly, the reduced risk appears to be related to exogenous estrogen, as pregnancy and its associated increase in estrogen levels was not associated with a reduced risk of NHL.
The researchers concluded that a history of exogenous estrogen exposure was associated with a reduced risk of high or intermediate-grade B-cell NHL. Few studies have examined the relationship between hormonal exposure and the risk of NHL in women and future, larger studies appear to be warranted to further examine this relationship. The identification of factors that may contribute to the development of different types of cancer will hopefully provide the necessary information for developing better strategies for prevention. (
Journal of Clinical Oncology, Vol 19, No. 5, pp. 1381-1387, 2001)
Copyright © 2018 CancerConnect. All Rights Reserved.