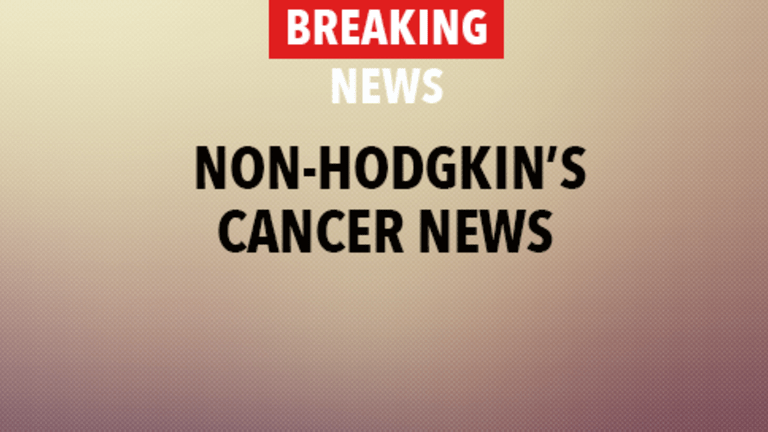 Epratuzumab Combined with Rituxan® Active in Refractory NHL
Epratuzumab Combined with Rituxan® Active in Refractory NHL
According to an article recently published in the Journal of Clinical Oncology, the investigative agent epratuzumab, in addition to Rituxan® (rituximab), demonstrates activity in non-Hodgkin's lymphoma that has recurred or stopped responding to standard therapies.
Non-Hodgkin's lymphomas (NHL) are cancers of the immune system. There are several different types of NHL; each is determined according to the type of cell that has turned cancerous and by aggressiveness and other features of the cancer. Distinct types of NHL are often treated very differently.
Relapsed or refractory NHL refers to cancer that has returned or progressed following prior therapies or has stopped responding to standard therapies. Finding effective treatment options for relapsed or refractory NHL tends to be more difficult than finding effective initial therapy for the disease.
Rituxan is a monoclonal antibody-a protein that has been designed through laboratory processes to bind to specific components of particular cells. Rituxan is often used in NHL since it tends to bind to the lymphoma cells while sparing healthy tissues.
Epratuzumab is also a monoclonal antibody that is not yet FDA approved but is being evaluated in clinical trials. Epratuzumab is targeted against a different protein than the one targeted by Rituxan. This protein is also present on lymphoma cells.
Researchers from several institutions in Europe and the United States recently conducted a clinical trial to evaluate the combination of epratuzumab and Rituxan for the treatment of patients with NHL that had recurred following prior therapies and/or stopped responding to prior therapies. This trial included 65 patients who had received approximately two prior therapies; 23% of the patients had received prior therapy with Rituxan.
Overall anticancer responses occurred in nearly half (47%) of the patients.
Half of the patients with follicular lymphoma had continued anticancer responses for at least 16 months.
Combination therapy was well tolerated.
The researchers concluded that the combination of epratuzumab and Riuxan is well tolerated and provides significant anticancer activity among patients with NHL that has recurred or stopped responding to prior therapies.
Patients with recurrent NHL may wish to speak with their physician regarding their individual risks and benefits of participating in a clinical trial further evaluating epratuzumab or other promising therapeutic options. Two sources of information regarding ongoing clinical trials include the National Cancer Institute (www.cancer.gov) and www.cancerconsultants.com.
Reference: Strauss S, Morschhauser F, Rech J, et al. Multicenter Phase II Trial of Immunotherapy With the Humanized Anti-CD22 Antibody, Epratuzumab, in Combination With Rituximab, in Refractory or Recurrent Non-Hodgkin's Lymphoma. Journal of Clinical Oncology . 2006;24:3880-3886.
Related News:
Rituxan® as Maintenance Therapy Reduces Relapses in Non-Hodgkin's Lymphoma (10/28/2005)
Combination Antibody Therapy for Non-Hodgkin's Lymphoma (8/15/2005)
Rituxan® Plus Epratuzumab Promising for Relapsed Non-Hodgkin's Lymphoma (6/23/2005)
Copyright © 2018 CancerConnect. All Rights Reserved.