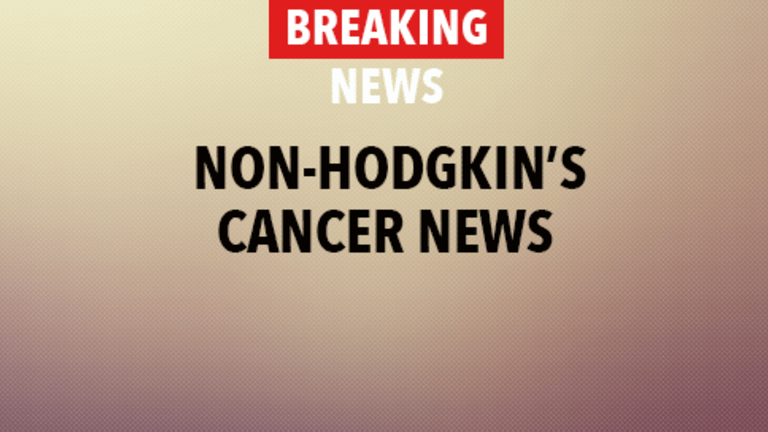 Elitek™ Treatment of Choice for Hyperuricemia in Aggressive NHL
Elitek™ Treatment of Choice for Hyperuricemia in Aggressive Non-Hodgkin's Lymphoma
According to results recently published in the Journal of Clinical Oncology, Elitek™ (rasburicase) should be considered the treatment of choice for maintaining normal uric acid levels and preventing tumor lysis syndrome associated with high uric acid levels in adult patients with aggressive non-Hodgkin's lymphoma who are receiving treatment with chemotherapy.
Tumor lysis syndrome (TLS) is the development of electrolyte and metabolic disturbances that may occur following the treatment of cancer and can result in life-threatening complications if not managed appropriately. Tumor lysis syndrome is caused by the sudden, rapid death of cells, particularly cancer cells in patients with leukemia or lymphoma, in response to cancer therapies. When cancer cells are killed by therapy, they may spill their inner (intracellular) contents, which accumulate in the body faster than can be eliminated. These intracellular contents cause the metabolic and electrolyte disturbances that result in TLS. Tumor lysis syndrome may also occur spontaneously; however, this is rare.
One of the most common and serious abnormalities of TLS is hyperuricemia. Hyperuricemia refers to excess uric acid in the blood. Uric acid is the end product of the digestion of certain proteins and is normally eliminated through the urine. When excess uric acid is present, it is converted to crystals formed of sodium urate. These crystals may deposit in the tiny tubes that are part of the kidney and cause acute kidney damage, which can ultimately lead to kidney failure. Treatment for hyperuricemia may include intravenous administration of fluids, diuretics to promote excretion of uric acid in the urine, an agent such as Elitek® (rasburicase) or allopurinol to reduce the formation or uric acid and the alkalinization of urine.
Researchers from Europe recently conducted a clinical trial evaluating the effectiveness of Elitek® in the prevention of hyperuricemia in patients with aggressive non-Hodgkin's lymphoma. This trial included 100 patients who were treated with Elitek® for 3 to 7 days, starting one day before, or on the day that chemotherapy was initiated. Of the 95 patients who completed at least 3 days of treatment with Elitek®, all patients responded, and maintained normal uric acid levels throughout treatment with chemotherapy. Uric acid levels were controlled within 4 hours of receiving Elitek®. Furthermore, patients who had high uric acid levels prior to chemotherapy also maintained normal levels throughout their treatment regimen. Metabolites such as creatinine (indicator of kidney function) were also maintained at normal levels and no patient required dialysis during chemotherapy.

The researchers concluded that Elitek® should become the treatment of choice for maintaining normal uric acid levels in adults with aggressive NHL who are treated with chemotherapy. Patients with aggressive NHL who are to undergo treatment with chemotherapy may wish to speak with their physician about the risks and benefits of Elitek®.
Reference: Coiffier B, Mounier N, Bologna S, et al. Efficacy and safety of rasburicase (recombinant urate oxidase) for the prevention and treatment of hyperuricemia during induction chemotherapy of aggressive non-Hodgkin's lymphoma: results of the GRAALI1 (Group d'Etude des lymphomas de l'Adulte trial on rasburicase activity in adult lymphoma) study.
Journal of Clinical Oncology. 2003;21:4402-4406.
Copyright © 2018 CancerConnect. All Rights Reserved.