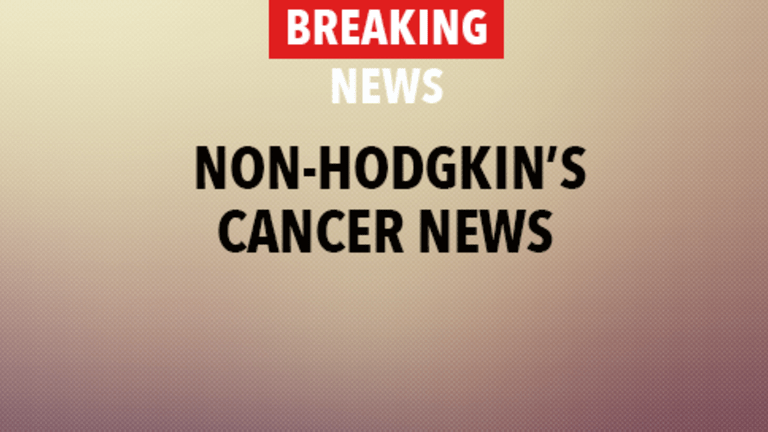 Elderly Patients with NHL Tolerate Autologous Stem Cell Transplantation
Elderly Patients with Non-Hodgkin's Lymphoma Tolerate Autologous Stem Cell Transplantation
According to an article recently published in Bone Marrow Transplantation, elderly patients with non-Hodgkin's lymphoma are able to tolerate autologous stem cell transplantation. However, it is important for all patients to discuss their individual risks of stem cell transplantation with their physician.
Non-hodgkin's lymphoma (NHL) originates in the immune cells. There are several different types of NHL; each is categorized according to the specific cell from which the cancer originates, as well as specific characteristics of the cancer cells. Intermediate grade NHL refers to NHL that is moderately aggressive in nature.
Stem cell transplantation is a commonly used treatment for NHL, particularly intermediate or aggressive NHL. This procedure includes the use of high doses of therapy to kill more cancer cells than standard doses. However, the high doses also destroy normal cells, such as blood cells. The destruction of blood cells, particularly immune cells, red blood cells, and platelets, can lead to life-threatening side effects.
To compensate for the low and dangerous levels of blood cells following high-dose therapy, patients receive hematopoietic stem cells, or immature blood cells. These stem cells mature into the three types of blood cells. In an autologous stem cell transplant, the patient's own stem cells are collected prior to high-dose therapy and then re-infused following therapy.
Elderly patients are perceived to not be able to tolerate the high doses of therapy as well as their younger counterparts. However, results from several clinical trials have recently demonstrated that elderly patients often benefit from the same types of therapy as younger patients; age alone should not be a deciding factor in choosing a treatment.
Researchers from the Mayo Clinic recently evaluated outcomes of patients with intermediate-grade NHL who were treated with autologous stem cell transplantation. The study included a review of data from 93 patients aged 60 years or older (24 were older than 70 years) who received an autologous stem cell transplant between 1995 and 2003 at the Mayo Clinic. Their outcomes were compared to younger patients with the same disease who were also treated with an autologous stem cell transplant.
Treatment-related mortality was 5.4% for older patients; this was not significantly different from younger patients (2.2%).
The median survival was 25 months in the older group compared with 56 months for younger patients.
Survival without cancer relapse was 38% at four years for the older patients compared with 42% in younger patients.
The only factor found to influence survival in the older group was the age-adjusted International Prognostic Index (variables regarding age and disease characteristics that are taken together to determine a patient's prognosis).
The researchers concluded that elderly patients with intermediate-stage NHL derive benefit from autologous stem cell transplantation, particularly those with a good prognosis. It is important for elderly patients to speak with their physician regarding their individual risks and benefits of stem cell transplantation.
Reference: Baudi F, Micallef I, Ansell S, et al. Autologous Hematopoietic Stem-Cell Transplantation for Older Patients with Relapsed Non-Hodgkin's Lymphoma. Bone Marrow Transplantation. Early online publication April 24, 2006. doi: 10.1038/sj.bmt.1705371.
​
Copyright © 2018 CancerConnect. All Rights Reserved.