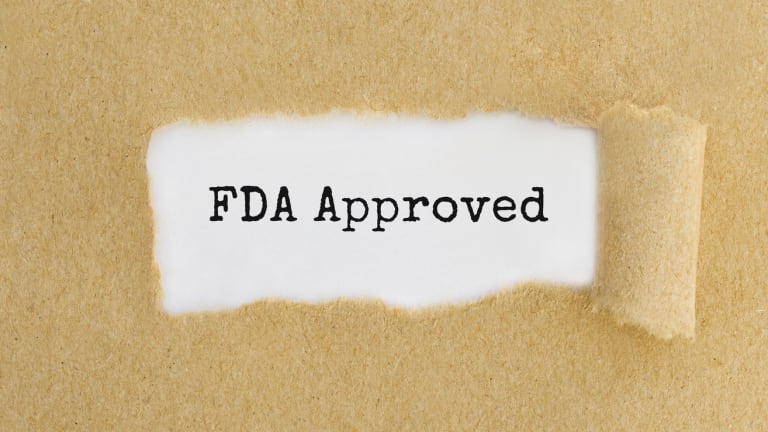 Copiktra Approved for Treatment of Adults With Refractory Follicular Lymphoma
Copiktra represents new treatment options for advanced refractory follicular lymphoma.
Copiktra Approved for Treatment of Adults With Refractory Follicular Lymphoma
by Dr. C.H. Weaver M.D. 9/24/2018
On Sept. 24, 2018, the United States Food and Drug Administration (FDA) granted acceleratd approval to Copiktra (duvelisib) for recurrent or refractory follicular lymphoma (FL).(1)
About Copiktra (Duvelisib)
Copiktra is a novel precision cancer medicine that inhibits both phosphoinositide 3-kinase (PI3K)-delta and PI3K-gamma, two enzymes known to help support the growth and survival of malignant B-cells and T-cells. PI3K signaling may lead to the proliferation of malignant B-cells and is thought to play a role in the formation and maintenance of the supportive tumor microenvironment.(2,3,4)
The FL indication is based on a single-arm multicenter trial of Copiktra (NCT02204982) enrolling 83 patients with FL who were refractory to rituximab and to either chemotherapy or radioimmunotherapy. The overall response rate was 42%, with 41% of patients experiencing partial responses and one patient having a complete response. Of the 35 responding patients,15 (43%) maintained responses for at least 6 months and 6 (17%) maintained responses for at least 12 months. Continued approval for the FL indication may be contingent upon verification of clinical benefit demonstrated in a planned randomized trial.
References:
Winkler et al. PI3K-delta and PI3K-gamma inhibition by IPI-145 abrogates immune responses and suppresses activity in autoimmune and inflammatory disease models. Chem Biol 2013; 20:1-11.
Reif et al. Cutting Edge: Differential roles for phosphoinositide 3 kinases, p110-gamma and p110-delta, in lymphocyte chemotaxis and homing. J Immunol 2004:173:2236-2240.
Schmid et al. Receptor tyrosine kinases and TLR/IL1Rs unexpectedly activate myeloid cell PI3K, a single convergent point promoting tumor inflammation and progression. Cancer Cell 2011;19:715-727.
Comments