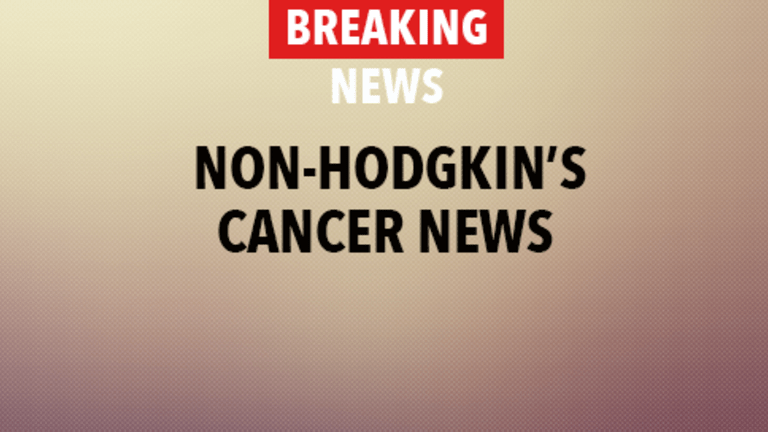 Conventional Chemoimmunotherapy Superior to Intensive Therapy
Conventional Chemoimmunotherapy Superior to Intensive Therapy
Researchers affiliated with the German High-Grade Non-Hodgkin Lymphoma Study Group (DSHNHL) have reported that conventional chemoimmunotherapy was superior to sequential high-dose chemotherapy with autologous stem cell support for the treatment of high-risk patients with aggressive B-cell lymphoma. The details of this randomized study were presented at the 2011 meeting of the American Society of Clinical Oncology.
Non-Hodgkin's lymphoma (NHL) is a form of cancer that begins in the cells of the lymph system. The lymph system includes the spleen, thymus, tonsils, bone marrow, lymph nodes, and circulating immune cells. The main cells in the lymph system are lymphocytes, of which there are two types: B- and T-cells. Each cell type has a specific function in helping the body fight infection.
Non-Hodgkin's lymphoma is characterized by the excessive accumulation of atypical (cancerous) lymphocytes. These lymphocytes can crowd the lymph system and suppress the formation and function of other immune and blood cells. Non-Hodgkin's lymphoma is categorized by the type of lymphocyte it involves and by the rate at which the cancer grows. Most patients with NHL have involvement with B cells, which make antibodies, rather that T cells which are associated cellular immunity.
An international prognostic index (IPI) has been developed to classify patients for treatment purposes. Higher IPI scores are associated with rapidly growing and extensive forms of lymphoma that are said to be "aggressive," requiring intensive therapy for optimal results. Intensive therapies can be administered with the use of growth factors such as pegfilgrastim (Neulasta®) which hasten the recovery of white blood cells after treatment. Neulasta has the ability to reduce infections, hospitalizations, medical cost, dose delays, and death associated with infection in neutropenic patients. The FDA has approved Neulasta to be given 14 days before initiation of chemotherapy or at least 24 hours following initiation of chemotherapy.
An alternative approach to increasing dose-intensity is to administer large doses of chemotherapy drugs, especially cyclophosphamide, followed by the administration of autologous stem cells. Autologous stem cells are harvested from the peripheral blood after the administration of chemotherapy and Neulasta or Neulasta alone. These cells are cryopreserved and can be used following single or multiple courses of high-dose chemotherapy. This approach is established therapy for patients with NHL who have failed initial therapy. Some studies have also suggested that high-dose therapy is more effective when applied earlier in the disease course before treatment failure but other studies have not confirmed these observations.

A standard treatment for patients with aggressive NHL is R-CHOEP, which consists of sequential 14 day cycles of rituximab (Rituxan®), cyclophosphamide, etoposide, doxorubicin, vincristine, and prednisone. The current study compare outcomes of young patients with aggressive NHL who were treated with 8 cycles of  R-CHOEP or a more intensive regimen of 4 cycles of Mega-CHOEP followed by infusion of autologous stem cells. These patients had a median age of 47 years and had an international prognostic index (IPI) of 2 or 3. The doses of cyclophosphamide and etoposide in the Mega regimen were much larger than in the conventional arm of this randomized trial although they received fewer cycles of therapy. One hundred and thirty patients were randomly allocated to the conventional arm and 130 to the Mega arm.
The 3-year progression-free survival was 73.7% for patients treated on the conventional arm compared with 69.8% for patients treated on the Mega arm.
The 3-year overall survival was 84.6% for patients treated on the conventional arm compared with 77.0% for patients treated on the Mega arm.
The major differences in this trial occurred in patients with an IPI score of 2, while the outcomes for patients with an IPI score of 3 were similar in the two arms.
These authors concluded that high-dose therapy "should no longer be standard first-line therapy for young, high-risk patients." This study clearly suggests that high-dose therapy should be reserved for patients with aggressive B cell NHL who relapse after conventional chemoimmunotherapy.
Reference:
N. Schmitz, M. Nickelsen, M. Ziepert et al. Conventional chemoimmunotherapy (R-CHOEP-14) or high-dose therapy (R-Mega-CHOEP) for Young High-Risk Patients with Aggressive B-Cell Lymphoma: Final results of the randomized Mega-CHOEP trial of the German High-Grade Non-Hodgkin Lymphoma Study Group (DSHNHL). Journal of Clinical Oncology 29:2011 (suppl;abstract 8002).
Copyright © 2018 CancerConnect. All Rights Reserved.