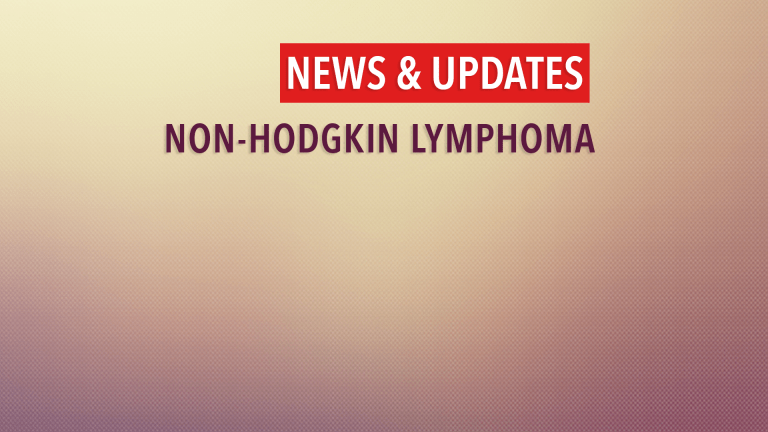 Management of Primary Mediastinal B-Cell Lymphoma
Current treatment for Primary Mediastinal B-Cell Lymphoma
by Dr. C.H. Weaver M.D.  updated 11/2021
Primary mediastinal B-cell lymphoma (PMBL) is a rare subtype of NHL that was previously thought to be a subtype of diffuse large b cell lymphoma (DLBCL), although it has now been recognized as a unique disease that shares some features with Hodgkin lymphoma.1 As with other lymphomas, R-CHOP has historically been the standard therapy, with 3-year rates survival rates without cancer progression of 78%.2 Treatment is frequently combined with consolidative radiation therapy.3,4 Because PMBL is more common in young women, the risk of developing a secondary breast cancer and long-term cardiovascular toxicity from mediastinal radiation are of concern. Researchers have worked to develop treatment strategies that can avoid the use of radiation without reducing cure rates.
Rituxan May Prevent Need for Radiation in Mediastinal B-Cell Lymphoma
A dose-adjusted, infusion approach to aggressive chemotherapy with Rituxan® (rituximab) may allow patients with primary mediastinal B-cell lymphoma to skip radiation, according to the results of a study published in the New England Journal of Medicine. In an attempt to improve cure rates and prevent the need for radiation in this population, researchers conducted a single-group, phase 2, prospective study of infusional dose-adjusted etoposide, doxorubicin, and cyclophosphamide with vincristine, prednisone, and rituximab (DA-EPOCH-R) and without radiotherapy. The study included 51 patients with untreated primary mediastinal B-cell lymphoma. Patients had a median age of 30 years (range, 19 to 52) and a median tumor diameter of 11 cm; 59 percent were women. Patients received six to eight cycles of DA-EPOCH-R along with Neupogen (filgrastim) support. The researchers used results from a retrospective study of DA-EPOCH-R from another center to independently verify the outcomes.5
Over a median follow-up of 5 years, the overall survival rate was 97% and the event-free survival rate was 93%. Among the 16 patients who were involved in the retrospective analysis at another center, over a median of 3 years of follow-up, the event-free survival rate was 100%, and no patients received radiotherapy. There were no late morbidity or cardiac toxic side effects found in any patients. After follow-up ranging from 10 months to 14 years, all but two of the 51 patients (4%) who received DA-EPOCH-R alone were in complete remission. The two remaining patients received radiotherapy and were disease-free at follow-up. The researchers concluded that treatment with DA-EPOCH-R was effective and prevented the need for radiotherapy in patients with primary mediastinal B-cell lymphoma.
Recurrent PBML
The combination of Adcetris (brentuximab vedotin) and Opdivo (nivolumab) was reported to have a high level of anti-lymphoma activity with an objective response rate of 70 percent and a complete response rate of 27 percent according to a study released at the 60th American Society of Hematology (ASH) Annual Meeting and Exposition taking place in San Diego, CA, December 1-4, 2018.6
About Adcetris
Adcetris is an antibody-drug conjugate (ADC) directed at the CD 30 antigen, a defining marker of classical HL that plays a role in tumor growth and survival. The anti-CD30 monoclonal antibody is attached to monomethyl auristatin E (MMAE) which can inhibit cell growth.
About Opdivo
Opdivo is a programmed death-1 (PD-1) immune checkpoint inhibitor that is designed to harness the body's own immune system to help restore anti-tumor immune response.
In the Checkmate 436 clinical trial 30 patients with relapsed or refractory PMBL were treated with the combination of Adcetris plus Opdivo. Patients were treated once every three weeks until disease progression or unacceptable toxicity. Overall the therapy was well tolerated and 21 patients (70 percent) had an objective response to treatment. Eight patients (27 percent) had a complete response and the duration of response and duration of complete response has not yet been reached. The most common side effects were neutropenia and peripheral neuropathy occurring in ~ 25% of individuals.
References:
1. Giulino-Roth L. How I treat primary mediastinal B-cell lymphoma. Blood. 2018;132(8):782-790.
2. Rieger M, Österborg A, Pettengell R, et al. Primary mediastinal B-cell lymphoma treated with CHOP-like chemotherapy with or without rituximab: results of the Mabthera International Trial Group study. Ann Oncol. 2011;22(3):664-670.
3. Shah NN, Szabo A, Huntington SF, et al. R-CHOP versus dose-adjusted R-EPOCH in frontline management of primary mediastinal B-cell lymphoma: a multi-centre analysis. Br J Haematol. 2018;180(4):534-544.
4. Chan EHL, Koh LP, Lee J, et al. Real world experience of R-CHOP with or without consolidative radiotherapy vs DA-EPOCH-R in the first-line treatment of primary mediastinal B-cell lymphoma. Cancer Med. 2019;8(10):4626-4632.
5. Dunleavy K, Pittaluga S, Maeda LS, et al. Dose-adjusted EPOCH-rituximab therapy in primary mediastinal B-cell lymphoma. New England Journal of Medicine. 2013; 368:1408-1416.
6. Nivolumab Combined with Brentuximab Vedotin for Relapsed/Refractory Primary Mediastinal Large B-Cell Lymphoma: Preliminary Results from the Phase 2 Checkmate 436 Trial. Amer Soc Hem 2018 Annual Meeting: Abstract #1691