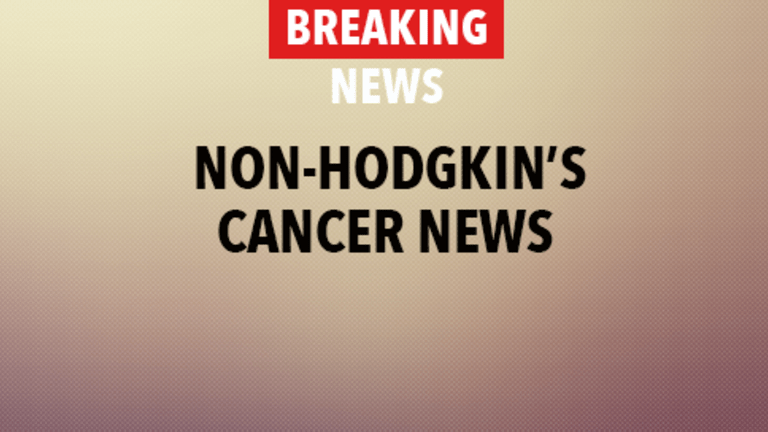 CHOPE Chemotherapy More Effective Than CHOP for Aggressive NHL
CHOPE Chemotherapy More Effective Than CHOP for Aggressive NHL
According to results recently presented at the annual meeting of the American Society of Hematology, the addition of etoposide to the standard chemotherapy combination CHOP (cyclophosphamide, doxorubicin, Oncovin® and prednisone) appears to provide significantly greater anti-cancer responses than CHOP for younger patients with aggressive non-Hodgkin's lymphoma.
Non-Hodgkin's lymphoma (NHL) is a cancer of the lymph tissue, which is part of the body's immune system. Lymph tissue is present in lymph nodes, lymph vessels, blood and bone marrow, which exist throughout the body. It is also present in organs such as the thymus, tonsils and spleen. The main cells in the lymph system are lymphocytes, of which there are two types: B and T-cells. Each of these cells has a very specific function in aiding the body to fight infection. The large majority of NHL cases involves cancer of the B-lymphocytes and characterized by the excessive accumulation of these atypical cells. This results in overcrowding of blood and lymph tissue, suppressing the formation and function of blood and immune cells that are normally present. Additionally, the cancerous lymphocytes themselves do not function normally, leading to a further decrease in the ability of the body to fight infection.
One standard treatment often utilized for aggressive NHL is the chemotherapy combination CHOP. However, researchers are evaluating novel chemotherapy combinations in an attempt to improve response rates and survival for patients with NHL. Recently, the German High-Grade non-Hodgkin's Lymphoma Study Group conducted a clinical trial to evaluate the effectiveness of the addition of the chemotherapy agent etoposide to CHOP (CHOPE) for the treatment of aggressive NHL. This trial involved 659 patients under the age of 65 with aggressive NHL who were treated with either CHOP or CHOPE. Forty months following treatment, only 29% of patients treated with CHOPE experienced a recurrence of their cancer, compared to 49% of patients treated with CHOP. Furthermore, CHOPE was well tolerated. Longer follow-up of these patients is necessary to determine a survival benefit.
These researchers concluded that CHOPE is superior to CHOP for patients under 65 years with aggressive NHL. This is important as CHOP has been a standard of care for some types of NHL for over two decades. Results from clinical trials have indicated that the addition of Rituxan® to CHOP improves survival compared to CHOP in NHL

Clinical trials combining CHOPE and Rituxan® or other biological therapies for NHL are ongoing. Patients with NHL may wish to speak with their physician about the risks and benefits of CHOPE or the participation in a clinical trial evaluating novel therapeutic approaches. Two sources of information regarding ongoing clinical trials include the National Cancer Institute (cancer.gov) and www.eCancerTrials.com eCancerTrials.com also provides personalized clinical trial searches on behalf of patients. (Pfreundschuh MG, Lorenz T, Markita K, et al: CHOEP (CHOP + Etoposide): The new standard regimen for younger patients with low-risk (low LDH) aggressive non-Hodgkin's lymphoma. Proceedings from the 43rd American Society of Hematology Annual Meeting. 2001;98:725a(Abstract 3026))
1 Czucaman M, Grillo-Lopez A, White C, et al. Progression Free Survival (PFS) after six years (Median Follow-up of the first clinical trial of Rituximab/CHOP Chemoimmunotherapy. (Abstract) 43rd annual meeting of the American Society of Hematology 2001:98. Abstract 2519.)
Copyright © 2018 CancerConnect. All Rights Reserved.