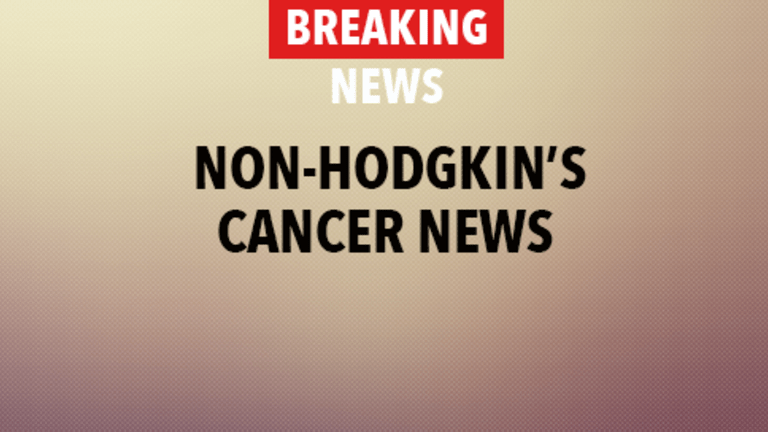 CHOP and BexxarTM Promising for Initial Treatment of Follicular Lymphoma
CHOP and BexxarTM Promising for Initial Treatment of Follicular Lymphoma
According to results recently presented at the 43rd annual meeting of the American Society of Hematology, chemotherapy followed by BexxarTM appears to be a well-tolerated, effective treatment option for newly diagnosed follicular non-Hodgkin's lymphoma (NHL).
Non-Hodgkin's lymphoma (NHL) is a cancer of the lymph tissue, which is part of the body's immune system. Lymph tissue is present in lymph nodes, lymph vessels and bone marrow, which exist throughout the body. It is also present in organs such as the thymus, tonsils and spleen. The main cells in the lymph system are called lymphocytes, of which there are two types: B and T-cells. Each of these cells has a very specific function in aiding the body to fight infection. The large majority of NHL cases, including follicular NHL, involve cancer of the B-lymphocytes and are characterized by excessive accumulation of these atypical cells. This causes overcrowding of blood and lymph tissue, suppressing the formation and function of blood and immune cells that are normally present. Additionally, the cancerous lymphocytes themselves do not function normally, leading to a further decrease in the body's ability to fight infection. Follicular lymphoma is a slow-growing NHL whose cells appear clustered when viewed under the microscope.
Due to the side effects associated with chemotherapy and radiation, researchers have been investigating novel therapeutic strategies including radioimmunotherapy. Radioimmunotherapy involves treatment with a radioactive substance that is linked to an antibody that will attach to cancer cells when injected into the body. By delivering the radiation directly to the cancer, more normal tissue is spared from radiation and there are fewer side effects. BexxarTM is a promising new radioimmunotherapeutic agent used in the experimental treatment of low-grade follicular lymphoma. BexxarTM is an antibody with radioactive iodine 131 attached. The drug attaches to a protein (CD20) found only on the surface of B-lymphocytes, such as cancerous B-cells found in many forms of Non-Hodgkin's lymphoma. The radioactivity targets the B-cell and destroys it.
Researchers recently conducted a multi-center trial to evaluate the safety and efficacy of the chemotherapy combination consisting of cyclophosphamide, doxorubicin, Oncovin® and prednisone (CHOP) followed by radioimmunotherapy (BexxarTM) in 71 patients with newly diagnosed follicular NHL. Patients were given BexxarTM 4 weeks after 6 cycles of CHOP. Thirty-one patients evaluated for toxicity from CHOP experienced grade 4 hematologic toxicities. Eight patients experienced toxicity from BexxarTM including low white blood cell levels, low platelet levels, or chest and back pain. There were no treatment related deaths. Over half of the patients (52%) achieved a complete disappearance of cancer and 20 patients (28%) achieved a partial disappearance of cancer following therapy.
These results indicate that CHOP followed by BexxarTM is a feasible, well-tolerated and promising treatment for newly diagnosed follicular lymphoma. Future clinical trials are warranted to further define the role of BexxarTM and CHOP in the treatment of newly diagnosed follicular NHL.
Patients with newly diagnosed follicular NHL may wish to speak with their physician about the risks and benefits of participating in a clinical trial further evaluating the efficacy of BexxarTM and CHOP, as well as other novel approaches. Two sources of information regarding ongoing clinical trials include comprehensive, easy-to-use listing services provided by the National Cancer Institute (
cancer.gov) and
www.eCancerTrials.com. eCancerTrials.com also provides personalized clinical trial searches on behalf of patients. (
Proceedings from the 43rd annual meeting of the American Society of Hematology, abstract # 3504, Orlando, Florida, December 11-14, 2001)
Copyright © 2018 CancerConnect. All Rights Reserved.