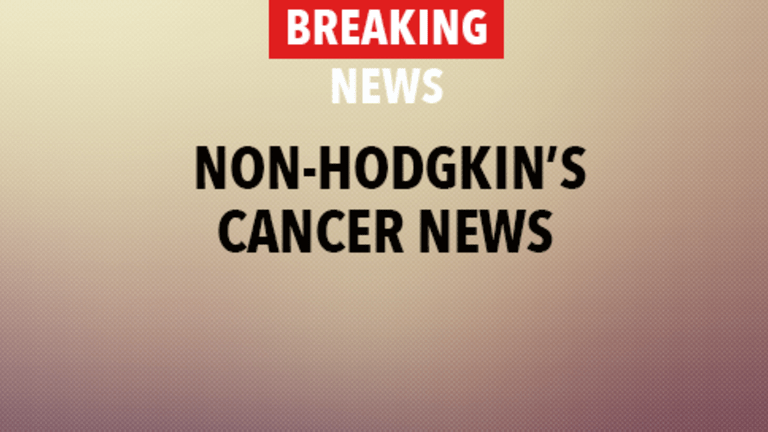 Chemotherapy May Improve Survival & Avoid the Sequelae for Patients w/ Lymphoma
Chemotherapy May Improve Survival and Avoid the Sequelae of Radiation for Patients with Lymphoma Involving the Brain
Results from a recent study published in the
Journal of Clinical Oncology indicate that treatment consisting of a new combination of chemotherapy may improve survival over standard treatment for patients with lymphoma involving the brain. Additionally, this treatment strategy may allow elderly patients with lymphoma involving the brain to avoid radiation therapy, which would reduce side effects while maintaining optimal treatment effectiveness.
The majority of cases of NHL originate in areas of the body composed of lymph tissue. Lymph tissue is present in lymph nodes, lymph vessels and bone marrow, which exist throughout the body. It is also present in organs such as the thymus, tonsils and spleen. The main cells of the lymph system are lymphocytes, of which there are two types: B and T-cells. Each of these cells has a very specific function in aiding the body to fight infection. The large majority of NHL cases involve cancer of the B-lymphocytes. Since lymphocytes are able to travel virtually anywhere in the body through blood or lymph vessels, lymphomas can occur outside of the lymph tissue in areas such as the brain.
A standard treatment for lymphoma involving the brain is the combination of chemotherapy drugs consisting of methotrexate and leucovorin plus whole brain radiation therapy. However, more than one-half of patients will experience recurrence of their cancer following this treatment and ultimately die from their disease. Additionally, whole brain radiation therapy has been recognized to cause considerable permanent and temporary side effects, mainly in patients over 60 years of age. For survivors, the permanent side effects, which may include memory impairment and/or an inability coordinate muscle movement, severely detract from their quality of life. This has posed a challenging problem, since over one-half of patients with lymphoma involving the brain are over 60 years and side effects from radiation therapy affect up to 90% of patients in this age group. Recent efforts in research have focused on enhancing the effectiveness of a chemotherapy regimen to treat this disease in an attempt to increase survival rates and reduce side effects.
Recently, researchers from the Memorial Sloan-Kettering Cancer Center in New York conducted a study in 52 persons with newly diagnosed lymphoma involving the brain. The patients received combination chemotherapy, consisting of five courses of methotrexate, leucovorin, procarbazine and vincristine, with or without full brain radiation therapy. Thirty of these patients received whole brain radiation therapy and 22 patients (over 60 years) did not receive radiation therapy. Ninety percent of the patients responded to the chemotherapy treatment with an overall average survival time of 5 years. Older patients had comparable survival times, with or without radiation therapy. However, the average survival time for patients over 60 years was only 30 months. Importantly, brain damage was significantly more common in the patients over 60 years that received radiation therapy compared to those who did not receive radiation therapy. Over 50% of patients less than 60 years have not had a return of their cancer.

The physicians concluded that this new combination of chemotherapy improved overall survival time in patients with newly diagnosed lymphoma involving the brain. Younger patients showed very promising results with this treatment regimen. In older patients, deferring whole brain radiation therapy did not compromise overall survival but did reduce side effects. The treatment for older patients with lymphoma of the brain still remains unsatisfactory and further research efforts need to be made in this area. Persons with lymphoma of the brain may wish to speak with their doctor about the risks and benefits of this chemotherapy combination and/or deferring radiation therapy, or participating in a clinical trial utilizing other promising new treatment strategies. Two sources of information on ongoing clinical trials that can be discussed with a doctor include comprehensive, easy to use listing services provided by the National Cancer Institute (
cancer.gov) and
eCancerTrials.com. eCancerTrials.com performs personalized searches on behalf of patients. (
Journal of Clinical Oncology, Vol 18, No 17, pp 3144-3150, 2000)
Copyright © 2018 CancerConnect. All Rights Reserved.