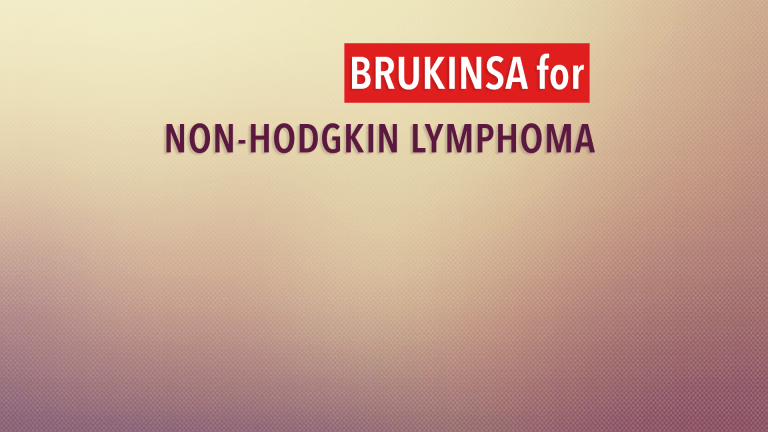 Brukinsa BTK Inhibitor Treatment for Lymphoma
FDA Grants Accelerated Approval to Brukinsa for Mantle Cell Lymphoma
by Dr. C.H. Weaver M.D. 11/2019
The United States Food and Drug Administration has granted accelerated approval to Brukinsa (zanubrutinib) for the treatment of adult patients with Mantle Cell Lymphoma (MCL) who have received at least 1 prior therapy.
About Brukinsa
Brukinsa is a Bruton tyrosine kinase (BTK) inhibitor. Within lymphoma cells, BTK is a protein/carbohydrate complex that is involved in maintaining cellular survival and replication. By inhibiting the activity of BTK, a BTK inhibitor reduces the growth of lymphoma cells and causes cellular death. Drugs that block BTK stop the flow of these growth signals causing lymphoma cells to die.
The approval of Brukinsa for the treatment of recurrent MCLO was based on a clinical trial evaluating the drug in 86 patients with MCL who had received at least 1 prior therapy. Patients received Brukinsa 160mg twice daily until their MCL progressed or they experienced unacceptable side effects. In the trial Burkinsa could be continued for up to 3 years.
Overall 84% of the MCL patients enrolled in the trial demonstrated a response to treatment as evidenced by shrinkage of their MCL. A complete response or disappearance of the MCL occurred in 59% of patients and 24% of patients achieved a partial response. For individuals that responded to treatment the average duration of their response was 19.5 months.
the most common side effects were a decreased neutrophil count, decreased platelet count, upper respiratory tract infections, anemia, rash, bruising, diarrhea and cough.
"Mantle cell lymphoma usually responds well to initial treatment, but eventually returns or stops responding, and the cancer cells continue to grow," said Richard Pazdur, MD, director of the FDA's Oncology Center of Excellence and acting director of the Office of Oncologic Diseases in the FDA's Center for Drug Evaluation and Research. "For patients whose disease relapses or becomes refractory, secondary therapies may be successful in providing another remission, and today's approval will provide patients with another treatment option."
The FDA previously granted Breakthrough Therapy and Orphan Drug designations to Brukinsa. The product will be available in the coming weeks in 80mg strength capsules.
Reference: