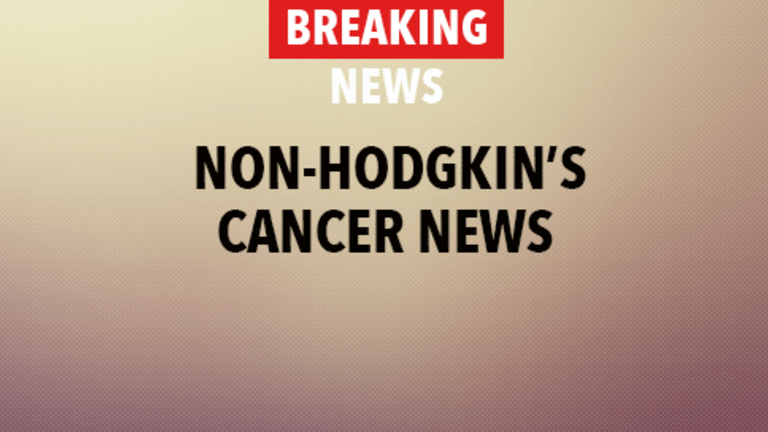 BiovaxID™ Promising for Follicular Lymphoma
BiovaxID™ Promising for Follicular Lymphoma
According to results recently presented at the 47th annual meeting of the American Society of Hematology (ASH), the vaccine BiovaxID™, which is still in clinical trials, appears very promising in the treatment of follicular lymphoma.
Non-Hodgkin's lymphoma (NHL) is a form of cancer that begins in the cells of the lymph system. The lymph system includes the spleen, thymus, tonsils, bone marrow, lymph nodes, and circulating immune cells. The main cells in the lymph system are lymphocytes, which exist in two forms: B and T-cells. Each of these cells has a specific function in fighting infection.
NHL is characterized by the excessive accumulation of atypical (cancerous) lymphocytes. These lymphocytes can crowd the lymph system and suppress the formation and function of other immune and blood cells. NHL is categorized by the type of lymphocyte it involves and by the rate at which the cancer grows-both are determined by the cells' appearance under a microscope. Follicular lymphoma is considered a low-grade or indolent lymphoma, which means that it is a slow-growing subset of NHL.
BiovaxID is a vaccine that is used to stimulate the immune system to attack cancerous cells, while sparing healthy cells. A patient's own cancer cells are used in the production of the vaccine; as a result, each vaccine is individualized. Antigens, specific components of a patient's cancer cells, are mixed with other agents to stimulate the immune system to recognize and attack only cells that display these specific antigens.
Researchers recently completed long-term follow-up of a clinical trial evaluating BiovaxID in the treatment of follicular lymphoma. This trial included patients who had received prior chemotherapy referred to as PACE chemotherapy. Patients were in remission (no detectable cancer cells) following PACE for six months. They were then treated with a series of BiovaxID injections.
At a median follow-up of 9.2 years:
45% of patients remained in remission.
The overall survival rate is 95%.
The median cancer-free survival was 8 years.
The researchers concluded that these long-term results are very encouraging for the use of BiovaxID in the treatment of follicular lymphoma. A phase III trial, the last phase prior to FDA review, is currently ongoing and enrolling patients. Patients diagnosed with follicular lymphoma may wish to speak with their physician regarding their individual risks and benefits of participating in a clinical trial further evaluating BiovaxID or other novel therapeutic approaches. Two sources of information regarding ongoing trials include the National Cancer Institute (www.cancer.gov) and www.cancerconsultants.com.
Reference: Santos C, Stern L, Katz L, et al. BiovaxID™ Vaccine Therapy of Follicular Lymphoma in First Remission: Long-Term Follow-Up of a Phase I Trial and Status of a Controlled, Randomized Phase III Trial. Proceedings from the 47th annual meeting of the American Hematology Society (ASH). December 2005. Abstract #2441.
Related News:Rituxan® Improves Survival in Patients with Follicular Lymphoma (12/29/05)
Copyright © 2018 CancerConnect. All Rights Reserved.