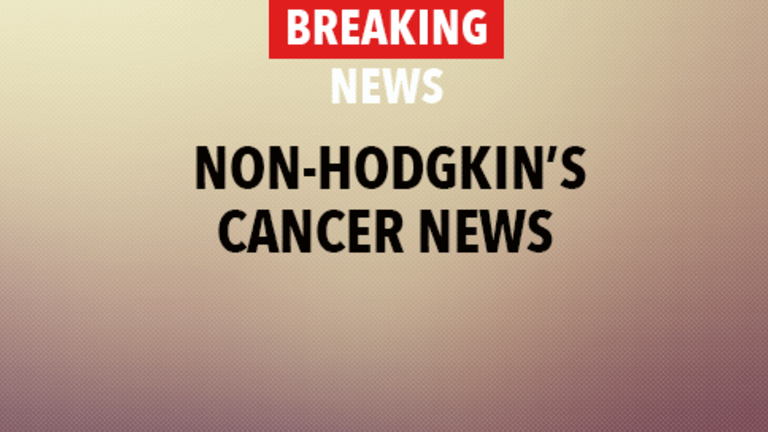 Adding Rituxan to Combination Chemotherapy Improve Response Rate & Survival Time
Treatment of Low-Grade Lymphoma: Adding Rituxan™ to Combination Chemotherapy May Improve Response Rate and Survival Time
Many treatment options are available for persons with low-grade lymphoma. One of the most common therapies used is combination chemotherapy consisting of the drugs cyclophosphamide, doxorubicin, oncovin, and prednisone, often called CHOP chemotherapy. This chemotherapy combination produces responses in persons with low-grade lymphoma; however, researchers are searching for a therapy that is more effective. At the recent American Society of Hematology's meeting, researchers reported that the use of a monoclonal antibody, called Rituxan™, combined with CHOP therapy may improve both response rates and survival time in persons with low-grade lymphoma.
Low-grade lymphoma is a particular category of Non-Hodgkin's lymphoma. Non-Hodgkin's lymphoma is characterized by the presence of cancerous cells in the lymph system, which includes the blood vessels, lymph nodes, and organs such as the spleen, thymus, and tonsils. Non-Hodgkin's lymphoma can start almost anywhere in the lymph system, and can then spread to other parts of the body. There are different types and grades of non-Hodgkin's lymphoma. Low-grade lymphoma is considered to be a slow-growing (called indolent) cancer. Depending on the type and stage (extent of disease at diagnosis) of cancer, treatment may include radiation therapy, chemotherapy, and/or biologic therapies, such as Rituxan. Bone marrow or blood stem cell transplantation is also being studied as a treatment option for persons with this type of cancer.
Rituxan is a monoclonal antibody, a type of biologic therapy (or immunotherapy) used to help the immune system fight cancer cells. This relatively new agent binds to a protein, called the CD20 antigen, present on the surface of mature B cells and B-cell cancerous tumors. This then triggers the body's immune system to attack the mature and cancerous B cells, without causing the severe side effects associated with many other cancer treatments. Because many lymphomas express the CD20 antigen, researchers are hopeful that Rituxan may be beneficial against many lymphoma types.
In this clinical study, 38 persons with low-grade lymphoma at the Roswell Park Cancer Center received CHOP chemotherapy plus Rituxan. All persons responded to the treatment, with 58% having a complete response and 42% having a partial response. Only 35 of the 38 patients completed all the treatment prescribed, and in these, the complete response rate was 63%. The average survival time with no recurrence (return) of the cancer was 40 months, and more than 50% of patients remain in complete remission. Specifically, 24 persons remain in remission, 36 to 55 months later. In 8 persons, a cancer marker (called bcl-2) was detected using laboratory testing before treatment. After treatment, the bcl-2 marker was eliminated in 7 of the 8 persons, 6 of whom remain in complete remission.

The researchers concluded that Rituxan is an anti-cancer agent that can be combined with CHOP therapy without increasing the side effects of treatment, yet achieving greater response rates and increased survival times than with CHOP therapy alone. Finally, the addition of Rituxan resulted in the elimination of the bcl-2 cancer marker, a positive finding that has not been demonstrated with CHOP therapy alone. A randomized clinical trial directly comparing CHOP to CHOP plus Rituxan™ is currently ongoing to confirm the effectiveness of this new treatment. (Proceedings of the American Society of Hematology, Vol 94, No 19, Supplement 1, Abstract No 390, pp 89a, 1999)
Copyright © 2018 CancerConnect. All Rights Reserved.