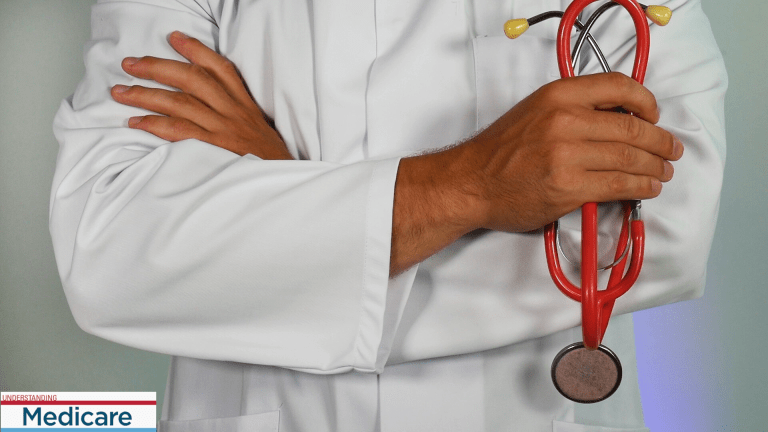 Understanding Medicare Coverage For Cancer Diagnosis and Caretakers
Learn what Medicare does and does not cover for cancer treatment.
Cancer treatment is one of the costliest medical expenses that many retirees have to prepare for. In fact, the National Cancer Institute reported that roughly 2.3 million Medicare beneficiaries were diagnosed with cancer from 1991 to 2015. That's a large number and large expense for treatments for those living on a fixed income.
Many retirees are confused about Medicare and what it covers -especially when it comes to cancer treatment and options for care. Cancer treatment consists of medical services such as chemotherapy, radiation, surgery and oral medications. So, what exactly does Medicare cover and how much for all of this?
Cancer Treatment and Original Medicare
There are two parts to Original Medicare – Part A and Part B. Both Parts A and B have copays, coinsurance and deductibles. For Part A, there is a deductible for a 60-day benefit period of roughly $1,408. For Part B, there is an annual deductible that is $198 in 2020.
Part A Coverage
This part of Original Medicare is responsible for covering inpatient hospital stays. The Part A deductible will cover 100% of 60 days in the hospital. After the 60-day mark, a daily copay will be required.
In the event that surgery is required as part of your cancer treatment and you are in the hospital for at least three days, Part A will also cover 20 days in a skilled nursing facility as you recover. Hospice care is also covered under Part A at 100% if elected.
Part B Coverage
Medicare Part B is designed to cover approved outpatient services. Outpatient cancer treatments such as chemotherapy, radiation, outpatient surgery, doctor visits, MRIs and preventative screenings will all fall under Part B coverage.
Preventative screenings that Part B covers include:
Mammograms for breast cancer
Lung cancer screening
Cervical and vaginal cancer screenings
Prostate cancer screenings
For American's that have worked in America for at least ten years don't pay premiums for their Part A benefits. However, everyone pays a monthly premium for Part B. As of 2019, the monthly premium for Part B is $135.50. Once you have met your annual deductible, Part B will then pay 80% of treatments and you'll cover the 20%.
Part D Coverage
Any self-administrable drugs are covered by Part D. Medicare Part D is designed to provide retail drug coverage and is provided by private insurance carriers. Although each plan is different as far as what drugs are covered and how much is covered, the structure of these plans is the same. Every Part D plan has an initial copayment stage, deductibles, a coverage gap and catastrophic coverage.
All prescription drugs administered by a doctor or injections given in a clinic are covered by Part B and not Part D. Part B also is responsible for covering drugs used in correlation with durable medical equipment (DME).
Medicare Coverage of Caretakers
When it comes to Medicare, it's important to know that Medicare does not cover long-term care. However, in medically necessary circumstances Medicare will cover short-term care at home. In order to qualify and be approved for such care you must meet the following:
A doctor must decide that medical care at home is needed and make a plan for your care at home.
You need the following either part-time or off and on: physical therapy, occupational therapy, skilled nursing care or speech-language therapy.
You have to be homebound and incapable of leaving your home without help. This means that you are unable to leave the house without a tremendous amount of effort. This does not include help getting to and from doctor visits and personal errands.
For those that chose to go the Medicare Advantage route versus Original Medicare and Supplement plans, you may have some added benefits such as covered respite care. As of 2019, CMS approved Medicare Advantage plans to add benefits for respite care[1] if primary caregivers need a break and additional help is needed for hire to substitute. However, not all plans cover this, so you'll want to check with your carrier.
No matter what arrangement you have with your Medicare coverage, it's always recommended that you check with your carriers to see what all is covered and how much in the event you're or a loved one is diagnosed with cancer.
by K Roberts - the co-founder of Boomer Benefits who writes regularly for and is cited by many online publications, including Forbes, where she is a member of the Finance Council. A TCU journalism graduate and former magazine editor, she enjoys sharing her knowledge online
References: