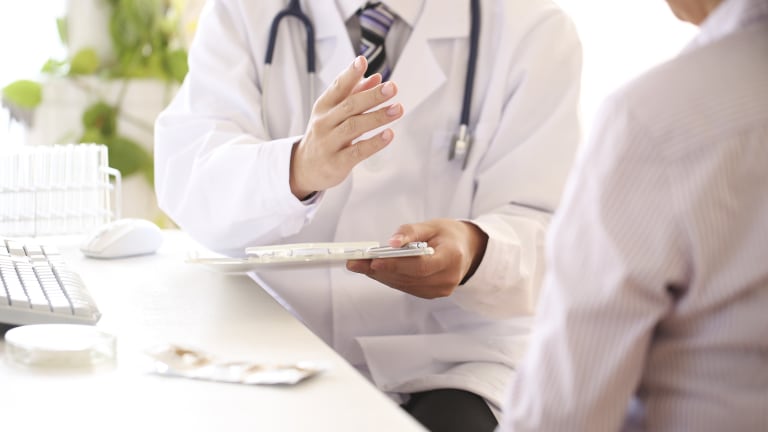 The Importance of Getting a Second Opinion
Understand why most patients with cancer should get a second opinion.
by Dr. C.H. Weaver MD, Medical Editor 4/2021
A second opinion is an important part of becoming educated about your cancer and your treatment options. The more you can learn about your diagnosis and your treatment options, the better chance you have of receiving the most appropriate treatment. Continued advances have made cancer more treatable than in the past, but there are also many more treatment options and more complicated procedures. Advances in Genomics, Genetics, Immunotherapy, Stem Cells and Precision Medicine are continuing at a rapid pace. Getting a second opinion will help you understand these options and help you make an informed decision about which is best for you. Second opinions will not offend competent physicians. Second opinions will, however, provide reassurance to you and your family and ultimately allow you to receive the most appropriate therapy.
What is a Second Opinion?
A second opinion is a review of the cancer diagnosis and the treatment recommendations of the physician who is treating the cancer by another, independent physician. Either the patient or the primary physician can initiate the process of getting a second opinion. Usually, patients obtain a second opinion after being referred to a second physician or to a special team of experts in a cancer center, called a multidisciplinary team. This doctor or team of doctors will review the following:
Pathology report (how the cancer looks under the microscope),
The extent of cancer
The physical condition of the patient
The proposed treatment
The doctor(s) then communicate their opinion regarding treatment to both the patient and the primary physician.
Second opinions are more likely to be comprehensive, or inclusive of every possible perspective, when performed in a cancer center with a multidisciplinary team, which usually includes surgeons, oncologists, radiation therapists, and sub-specialist oncologists.
Why Do I Need a Second Opinion?
A second opinion is part of the education process that is critical for cancer patients. The treatment of cancer has evolved tremendously in the recent past. As a result, many cancers are now more treatable than they once were, especially if the appropriate initial treatment is selected. In order to receive appropriate treatment, patients must understand the type of cancer they have and the treatment options that are available. However, there are also many more options for treatment and these options are more complicated than in the past. For these reasons and others, it is advantageous to seek more than one opinion about how your cancer can be treated. Also, a second opinion provides the opportunity to get information from someone other than the physician who will be directing treatment, which is usually the main source of information for most patients. Second opinions are a common practice in any area of medicine that is complex and that has multiple treatment options available.
Is Getting a Second Opinion Considered "Bad Etiquette"?
Patients, relatives and friends need to keep in mind that second opinions are a normal part of cancer management and they should not be concerned about hurting the feelings of the primary physician. If you decide to obtain an independent second opinion, it is important to communicate with the primary physician not only to obtain needed information for review, but also to keep the treating physician informed. Most physicians welcome the opportunity to have another consultant review and approve their care decisions, or perhaps suggest another treatment that may be better. There are instances when a patient may disagree with their physician and will need to change physicians, but this is not the main purpose of a second opinion. Most of the time, you simply need to make sure you are getting the best advice.
Who Pays for a Second Opinion?
One of the problems with second opinions is that insurers may not cover the expense. However, many insurance and health care companies do pay for such opinions and acknowledge the importance of second opinions. In some situations, insurers will even insist on a second opinion. This is often the case when the primary physician advises an expensive treatment.

The best protection for cancer patients who are Health Maintenance Organization (HMO) members is to seek a second opinion even if she or he has to pay for it. HMOs usually try to diagnose and treat patients within their system because the more money the HMO spends on second opinions and treatment outside the HMO, the less money there is available for operation costs and profits. This may cause a conflict of interest between the patient and the HMO, especially if very expensive treatment is only available outside the HMO system. HMO members may also be discouraged from trying expensive treatments that have only a small chance of success, even if that chance is real. For these reasons, it is a good idea for HMO members to get a second opinion and make sure they are informed about clinical trials or other promising new treatments. Most reputable HMOs can, however, deliver state of the art treatment for most cancers. If you are considering undergoing a specialized treatment, such as cancer surgery, within your HMO, it is important to inquire about the number of such procedures performed each year by the HMO and the results.
Who Should Get a Second Opinion?
In addition to getting a second opinion consider joining a cancer focused social community. Interacting and learning from other cancer patients in your situation can be very informative and provide needed support. The CancerConnect social network is used by several of the top cancer centers in the world and is a great place to connect with others facing a cancer diagnosis.
Newly Diagnosed With Cancer - What You Need to Know
Where to Get a Second Opinion
Memorial Sloan Kettering: To make an appointment for a second opinion at MSK, please contact our team of care advisors by calling 833-319-1577. This phone line is staffed from to (Eastern time), seven days a week.
o You can also request an appointment online (https://www.mskcc.org/appointments/request-appointment).
The James OSU - the James Line 1-800-293-5066
Roswell Park Cancer Institute: 1-800-ROSWELL (1-800-767-9355) to schedule appt/2nd opinion consult or RPCI request a consult online​