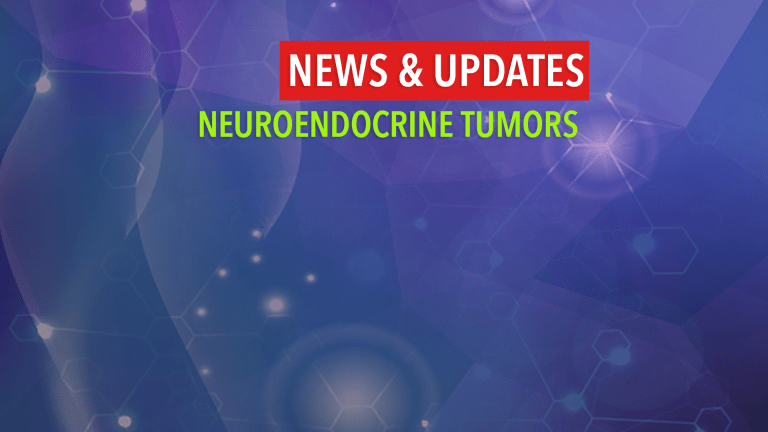 Lutathera Pepetide Receptor Radionuclide Therapy for NETs
Lutathera Pepetide Receptor Radionuclide Therapy for NETs
CancerConnect News: Lutathera (lutetium Lu 177 dotatate) was recently approved for the treatment of neuroendocrine tumors (NETs) that typically occur in the pancreas and gastrointestinal tract. This is the first time a radioactive drug, or radiopharmaceutical, has been approved for the treatment of NETs.
PRRT and NET
NET is an abbreviation for Neuro-Endocrine Tumor. These tumors develop from the neuroendocrine cells that are present in every human body. One more recently developed novel treatment to treat this form of cancer is called Peptide Receptor Radionuclide Therapy (PRRT).
Peptide receptor radionuclide therapy is used for patients with neuroendocrine tumors (NET). By administering the radioactive protein lutetium octreotate to the patient, it is possible to treat the tumors with precision.
A Peptide Receptor, located on the outside of NET cancer cell, can bind peptides (proteins). On NETs the peptide receptor is called the somatostatin receptor. It binds the body's own protein somatostatin. For PRRT treatment a radioactive particle (lutetium) is attached to the somatostatin protein. The somatostatin, with the lutetium attached to it finds and binds to the NETs cancer cells, and is then transported inside the cell where the radioactive lutetium octreotate can treat the cancer.

Cooking for Life
A new cookbook offers recipes bursting with flavor and health-boosting nutrients.
Doctors in the Netherlands have the most experience with PRRT and researchers at the PRRT Treatment Center in Rotterdam have reported that PRRT:
Reduced tumor in 46% of the patients
Achieved stable disease in 35% of the patients
The average duration of the effects of the therapy was 40 months, measured from the start of the treatments.
The approval of Lutathera was supported by the work performed in the Netherlands and a randomized clinical trial in 229 patients with a certain type of advanced somatostatin receptor-positive GEP-NET. Patients in the trial either received Lutathera in combination with the drug octreotide or octreotide alone. The study measured the length of time the tumors did not grow after treatment (progression-free survival). Progression-free survival was longer for patients taking Lutathera with octreotide compared to patients who received octreotide alone. This means the risk of tumor growth or patient death was lower for patients who received Lutathera with octreotide compared to that of patients who received only octreotide.
Lutathera PRRT represents a novel precision treatment for individuals with NETs and research is ongoing to determine its optimal use.
Reference: FDA Approves Lutathera for Treatment for Certain Digestive Tract Cancers