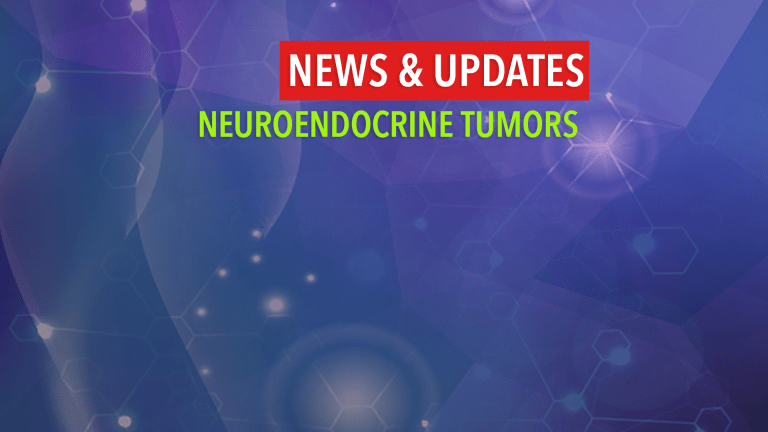 FDA Approves Iobenguane I 131 (Azedra) for Rare Neuroendocrine Tumors
FDA Approves Iobenguane I 131 (Azedra) for Rare Neuroendocrine Tumors
The US Food and Drug Administration (FDA) today approved Azedra (iobenguane I 131) for the treatment of pheochromocytoma or paraganglioma, which are rare neuroendocrine tumors of the adrenal gland and other tissue areas.
About Pheochromocytoma and Paraganglioma
Pheochromocytomas and paragangliomas are rare neuroendocrine tumors that arise from cells of the sympathetic nervous system. When pheochromocytomas are located outside the adrenal glands, they are called paragangliomas. Standard treatment options for these tumors are currently limited. Malignant and recurrent pheochromocytomas and paragangliomas are often unresectable with very limited treatment options and no anti-tumor therapies are currently available.
Arising in the adrenal gland, these tumors increase the gland's production of the epinephrine stress hormones which may cause high blood pressure, headaches, irritability, and sweating.
Azedra was evaluated in a single-group of 68 patients with advanced disease who were ineligible for other treatments. A total of 17 patients (25%) experienced a 50% or more reduction of all antihypertensive medications lasting for at least 6 months or longer, which was the primary endpoint.
Richard Pazdur, MD, director of the FDA's Oncology Center of Excellence and acting director of the Office of Hematology and Oncology Products in the FDA's Center for Drug Evaluation and Research, placed the drug and its use in context.
"Many patients with these ultra-rare cancers can be treated with surgery or local therapies, but there are no effective systemic treatments for patients who experience tumor-related symptoms such as high blood pressure," Pazdur said in a press statement.
"Patients will now have an approved therapy that has been shown to decrease the need for blood pressure medication and reduce tumor size in some patients," he said.
The most common severe adverse effects reported in clinical trials include lymphopenia, neutropenia, thrombocytopenia, fatigue, anemia, increased international normalized ratio, nausea, dizziness, hypertension, and vomiting.
More News on Pheochromocytomas
Reference:FDA approves first treatment for rare adrenal tumors