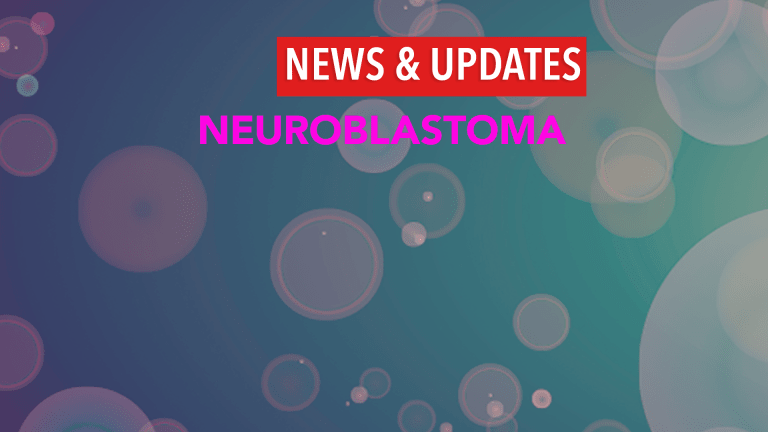 Genetic Variation Associated with Risk of Neuroblastoma
Genetic Variation Associated with Risk of Neuroblastoma
Individuals with a common genetic variation (change in DNA) on the chromosome band 6p22 have a significantly increased risk of developing neuroblastoma, as well as an increased risk for disease relapse and advanced disease. These results were recently published in an early online article in the New England Journal of Medicine.
Neuroblastoma is a disease in which cancerous cells form in the nerve tissues of the adrenal gland, neck, chest, or spinal cord. Although neuroblastoma is rare (it affects roughly 650 children and adolescents in the United States each year), it is the most common malignancy diagnosed in infants.
Severity of neuroblastoma is classified as "high", "intermediate," or "low"; classifications refer to the risk of a cancer recurrence or cancer progression following standard therapies. Patients classified as "low" have a significantly better outcome compared with those classified as "high."
Although some markers have been established that help classify patients already diagnosed with neuroblastoma, researchers continue to define other variables-including genetics-that may help predict outcomes. This research is part of an effort to individualize therapeutic approaches for patients with this disease and to further advances in gene therapy.
Currently, no environmental factors have been identified that are associated with an increased risk of developing neuroblastoma. As well, no specific genetic mutations have been associated with risk of neuroblastoma. Therefore, researchers speculated that common variations within DNA may predispose an individual to development of neuroblastoma.
Researchers from several medical institutions in United States recently conducted a study in an attempt to identify potential DNA variations that are more common among patients with neuroblastoma. This study included DNA from blood samples from 1,752 patients with neuroblastoma and more than 4,000 individuals without neuroblastoma (control group).
Individuals with a common genetic variation at chromosome band 6p22 had a significantly increased risk for developing neuroblastoma.
Among patients with neuroblastoma, these specific genetic variations were also associated with disease relapse following therapy and more-advanced disease.
The researchers concluded: "A common genetic variation at chromosome band 6p22 is associated with susceptibility to neuroblastoma." Researchers will continue to explore potential associations between other genetic variations and susceptibility to neuroblastoma.
Notably, these results do not contribute to prevention of neuroblastoma; however, they reveal important information on the overall genetic link to the disease, which may aid in optimal treatment decisions based upon relapse risk and disease stage. The overall risk of neuroblastoma remains extremely low, and researchers are hopeful that someday novel therapies, potentially including gene therapy, may provide cures for the majority of these patients.
Parents of children with neuroblastoma may wish to speak with their physician regarding the participation in a clinical study further evaluating genetics and this disease. Two sources of ongoing clinical trials include the National Cancer Institute (www.cancer.gov) and www.eCancerTrials.com.
Reference: Maris J, Mosse Y, Bradfield J, et al. Chromosome 6p22 locus associated with clinically aggressive neuroblastoma. New England Journal of Medicine [early online publication]. May 7, 2008. DOI:10.1056/NEJMoa0708698.