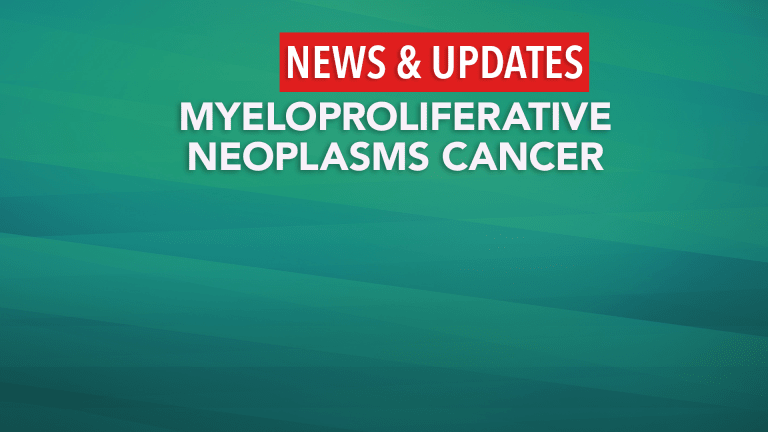 Rusfertide-a New Option to Avoid Phlebotomy?
Rusfertide Eliminates Need for Phlebotomy, Reverses Iron Deficiency in Polycythemia Vera
Treatment with Rusfertide (PTG-300) may be a new option for patients with polycythemia vera (PV) requiring phlebotomy to remove excess blood cells. Study results presented during the European Hematology Association Virtual Congress suggest that Rusfertide reverses iron deficiency, improves disease-related symptoms, and eliminates the need for therapeutic phlebotomy.1 In June 2021, the FDA granted breakthrough therapy designation to rusfertide as a potential therapeutic option for patients with PV to reduce red blood cell production in those who do not require further treatment for thrombocytosis and/or leukocytosis.5
PV is characterized by the increased production of red blood cells (RBC) and a higher risk of blood clots (thrombosis). To reduce this risk PV patients are treated with periodic phlebotomy with or without cytoreductive therapy.2 Patients with PV also often have iron deficiency at the time of diagnosis and receiving several phlebotomies can worsen this condition. 
About Rusfertide
Rusfertide is a hepcidin memeitc that works by suppressing blood cell production in PV by tricking the bone marrow into thinking it's already iron deficient when it isn't. This slows down the production of red blood cells keeping the hematocrit under 45%.
In the setting of PV hepcidin is low and ferroportin is open, thus allowing iron to freely flow into the plasma, making it available and resulting in uncontrolled erythropoiesis. In the presence of rusfertide, ferroportin is closed, and therefore, iron is not available to freely flow into the plasma which limits the amount of iron that is available for red blood cell production.
The phase 2 study enrolled patients with PV who had at least 3 phlebotomies with or without concurrent cytoreductive therapy in the 6 months prior to the trial. Rusfertide was subcutaneously administered on a weekly basis in addition to previous standard therapy. At the time of this reporting, 63 patients with PV had been dosed with rusfertide, duration of exposure ranged from 2 to 81 weeks, and the median exposure to treatment was 15 weeks.
Rusfertide was well tolerated with minimal side effects. The data showed that when treated with rusfertide, a majority of patients were able to eliminate therapeutic phlebotomies, maintain a target hematocrit level of less than 45 percent, reverse iron deficiency, and experience symptom improvements.
"These results provide additional evidence that rusfertide may have a clinical benefit for patients with polycythemia vera," Ronald Hoffman, MD, the Albert A. and Vera G. List Professor of Medicine and director of the Myeloproliferative Disorders Research Program at Mount Sinai, stated in a press release on the data.4 "The need for a new non-cytoreductive therapeutic option in polycythemia vera is urgent. I look forward to the next steps in rusfertide's development for this disease, as it may alleviate the burden of phlebotomy for patients who cannot control their hematocrit levels through currently existing treatment options and need an alternative therapeutic approach."
"The rate of phlebotomies was very high in this heavily phlebotomy-dependent patient population prior to initiation of therapy. As soon as patients initiated treatment with rusfertide, the rate of phlebotomy decreased dramatically" said Marina Kremyanskaya, MD, PhD, lead study author and assistant professor of medicine, hematology, and oncology at Mount Sinai Hospital, in a presentation on the data. "Most of the patients who required phlebotomy during this period were in the dose-saturation phase of the trial and needed a higher dose."
Moreover, hematocrit and red blood cell count in patients with PV continued to be well controlled throughout the study, according to Kremyanskaya. No significant change in platelets or white blood cell count was observed. Notably, at the beginning of the study, all patients had very low ferritin. As the study continued, ferritin levels steadily increased, demonstrative of improvement in iron deficiency with the study drug.
The VERIFY Clinical Trial
A phase 3 clinical is underway to assess outcomes for patients with previously diagnosed PV who require phlebotomy on a regular basis. The VERIFY (NCT05210790) trial was designed to evaluate whether the addition of rusfertide to ongoing therapy for PV will eliminate the need for patients to receive or prolong time between phlebotomies.
References
Kremyanskaya M, Ginzburg Y, Kuykendall A, et al. PTG-300 eliminates the need for therapeutic phlebotomy and reverses iron deficiency in both low and high-risk polycythemia vera patients. Presented at: European Hematology Association 2021 Virtual Congress; June 9-17, 2021; virtual. Abstract S200.
Marchioli R, Finazzi G, Specchia G, et al. Cardiovascular events and intensity of treatment in polycythemia vera. N Engl J Med. 2013;368(1):22-33. doi:10.1056/NEJMoa1208500
Protagonist Therapeutics receives FDA breakthrough therapy designation for rusfertide in polycythemia vera. News release. Protagonist Therapeutics. June 3, 2021. Accessed June 12, 2021. https://bit.ly/3pMfKYO
Protagonist Therapeutics announces updated phase 2 data supporting long-term efficacy of rusfertide in polycythemia vera. News release. Protagonist Therapeutics. June 11, 2021. Accessed June 11, 2021.

Protagonist Therapeutics receives FDA breakthrough therapy designation for rusfertide in polycythemia vera. News release. Protagonist Therapeutics. June 3, 2021. Accessed September 20, 2022. bit.ly/3R0Tir8