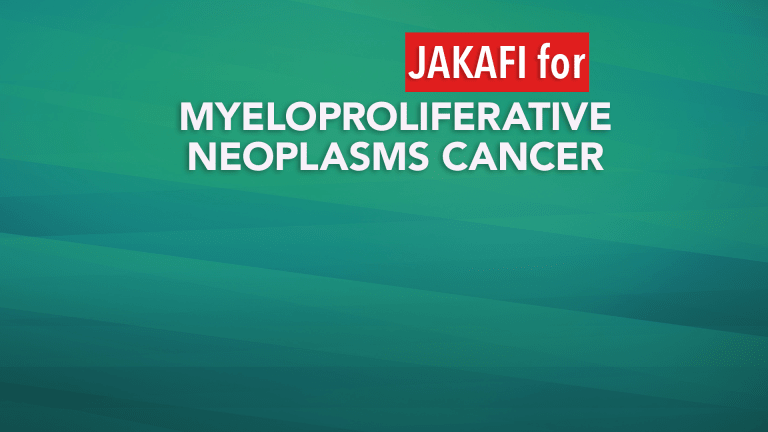 New Treatment Regimen Improves Jakafi Associated Side Effects
Jakafi associated anemia and low platelet counts can be improved with addition of thalidomide, stanozolol and prednisone
by Dr. C.H. Weaver M.D. July 2019
Jakafi (ruxolitinib) is a standard treatment for MPN-associated myelofibrosis (MPN-MF) and highly effective because it reduces spleen size, improves symptom, and prolongs survival. Jakafi use however can be limited by associated effects on blood cell production in the bone marrow including decreased red blood cell and platelet production resulting in anemia and thrombocytopenia. In fact, these are the most common side effects associated with Jakafi.1
Researchers have reported that a combination treatment regimen of thalidomde, stanozolol, and prednisone improved anemia and thrombocytopenia in patients while receiving receiving treatment with Jakafi.2
Seeking to assess the effectiveness and tolerability of administering low-dose thalidomide, stanozolol, and prednisone in patients with intermediate or high-risk MF who received treatment with Jakafi researchers conducted a review of 65 patients; 46 patients who had received thalidomide, stanozolol, and prednisone, and 19 who did not. Within the first 24 weeks, 45.7% and 67.4% of patients had a significant improvement in anemia and a platelet count increase in the combination therapy arm compared to those who did not receive the therapy.
The study authors concluded that thalidomide, stanozolol, and prednisone treatment appears to improve anemia and thrombocytopenia during Jakafi treatment in patients with MPN-MF. For patients with MPN associated MF this treatment approach may represent a solution for controlling associated anemia and thrombocytopenia.

Jonna's Body, Please Hold
Actress, playwright, and three-time cancer survivor Jonna Tamases celebrates life from center stage.
References:
Gupta V, Verstovsek S, Mesa R, et al. Long-term outcomes of Jakafi (RUX) therapy in patients (pts) with myelofibrosis (MF): 5-year update from COMFORT-I. Proceedings from the 2016 annual meeting of the American Society of Clinical Oncology (ASCO). Abstract #1712.
Hematology. 2019;24[1]:516-520