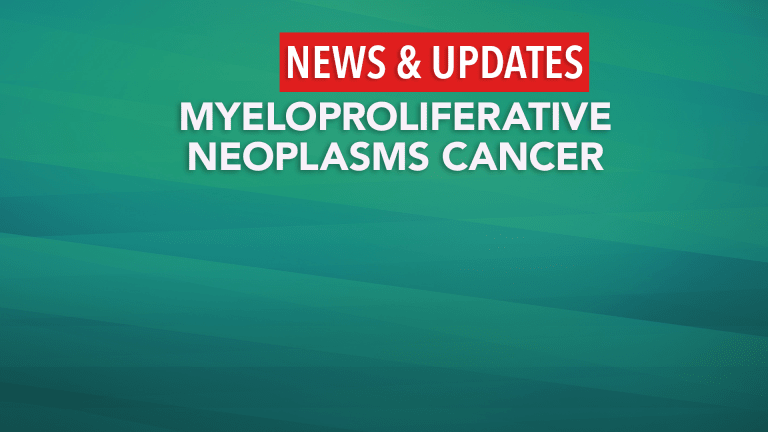 Navitoclax for Myelofibrosis
Navitoclax combined with Jakafi Appears Promising at Myelofibrosis Treatment
Jakafi remains the mainstay for treating myelofibrosis (MF) patients with symptomatic splenomegaly and constitutional symptoms. There remains an unmet need to improve response rates and or the durability of benefit. Resistance to Jakafi could be primary with lack of initial response or secondary failure losing the response. A subset of patients also achieves suboptimal responses.
About Navitoclax
Navitoclax is a novel small-molecule that targets and binds with high affinity to multiple anti-apoptotic B-cell lymphoma 2 (BCL2) family proteins. Preclinical studies show cytotoxic activity of navitoclax against myeloproliferative neoplasm-derived cell lines. Researchers evaluated the combination of navitoclax with Jakafi in patients with MF.
Results from a phase II study of Navitoclax combined with Jakafi in patients with myelofibrosis was conducted and results updated at American Society of Hematology. Eligible received at least 12 weeks of continuous Jakafi therapy followed by a starting dose of 50 mg navitoclax once-daily combined with the current stable dose of Jakafi. Weekly intra-patient dose-escalation of navitoclax was allowed to a maximum daily dose of 300 mg based on tolerability and platelet count. The study enrolled 34 patients with a median age of 68. Patients had a median duration of prior Jakafi exposure of 745 days and over half had high molecular risk mutations.
At the time of this analysis, 24 patients were evaluable. Overall, the therapy was well tolerated, and a majority of patients experienced symptomatic improvement; 29% of patients achieved a spleen volume reduction 42% and a decrease in cancer driver mutations observed in 42% of patients. Twenty-nine percent of patients experienced improvements in bone marrow fibrosis of at least 1 grade at any time.
Navitoclax in combination with Jakafi was well tolerated with clinically meaningful spleen responses, allelic burden reductions, TSS improvements, and encouraging improvements in bone marrow fibrosis in paients with MF who have received prior treatment with Jakafi. 
Navitoclax-Jakafi Improves Bone Marrow Fibrosis 
Navitoclax plus Jakafi produced an improvement in bone marrow fibrosis (BMF) and a reduction in variant allele frequency (VAF) in patients with MF who progressed on or had suboptimal response with prior Jakafi, according to results of the phase 2 REFINE clinical trial presented at the 2022 AACR Annual Meeting.2
Patients with MF who harbor major hydrophilic region (MHR) mutations—such as ASXL1, EZH2, IDH1/2, SRSF2, and U2AF1 Q157—are at an increased risk of experiencing leukemic transformation or premature death. Reversed BMF and VAF reduction may be linked with disease modification, but the clinical benefits of these responses have not played out in research.2,3,4
Researchers reported that median overall survival was improved in individuals with 20% or greater reduction in VAF or at least some improvement in BMF. According to the study authors "the association of improvements in BMF and VAF with improved overall survival are suggestive of disease modification.
The Navatoclax-Jakafi is moving forward in a Phase 3 Study comparing the combination to best available therapy in MF patients (TRANSFORM-2)
Reference:
https://ashpublications.org/blood/article/134/Supplement_1/671/426526/Results-from-a-Phase-2-Study-of-Navitoclax-in

Pemmaraju N, Garcia J, Potluri J, et al. Addition of navitoclax to ruxolitinib mediates responses suggestive of disease modification in patients with myelofibrosis previously treated with ruxolitinib monotherapy. Presented at: American Association for Cancer Research (AACR) 2022 Annual Meeting; April 8-14, 2022; New Orleans, LA. Abstract LB108 / 2

Palandri F, Breccia M, Bonifacio M, et al. Life after ruxolitinib: Reasons for discontinuation, impact of disease phase, and outcomes in 218 patients with myelofibrosis. Cancer. 2020;126(6):1243-1252. doi:10.1002/cncr.32664

Cervantes F, Vannucchi AM, Kiladjian JJ, et al. Three-year efficacy, safety, and survival findings from COMFORT-II, a phase 3 study comparing ruxolitinib with best available therapy for myelofibrosis. Blood. 2013;122(25):4047-4053. doi:10.1182/blood-2013-02-485888