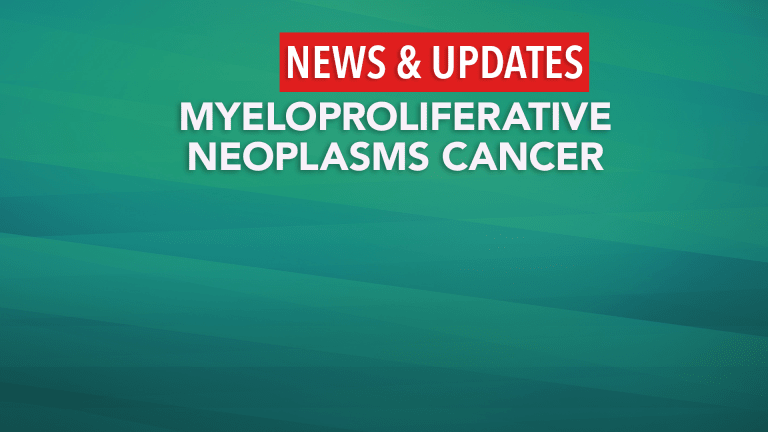 Myeloproliferative Neoplasm Update ASH 2021
Dr. Srdan Verstovsek MD, PhD summarizes some of the key research updates from the 2021 American Society of Hematology Annual Meeting held in December
Dr. Srdan Verstovsek MD, PhD summarizes some of the key research updates from the 2021 American Society of Hematology Annual Meeting held in December. Dr. Verstovsek is the United Energy Resources, Inc., Professor of Medicine and hematologist-oncologist at MD Anderson Cancer Center in Houston. Dr. Verstovsek is a global leader in myeloproliferative neoplasms (MPN) and the Founder/Director of the largest MPN Clinical Research Center worldwide.
Can Earlier Use of Jakafi Improve Outcomes in Myelofibrosis?
Jakafi (Ruxolitinib) has become the standard first line therapy for the treatment of myelofibrosis. It helps many patients by decreasing the size of an enlarged spleen (and liver) and improves quality of life. Conversely Jakafi may lower the red blood cell count and platelets which leads to a reduction of the Jakafi dose or even premature discontinuation of therapy. Moreover, the delivery of an effective dose of Jakafi may be affected by pre-existing anemia or thrombocytopenia at the start of therapy. A current report from ASH 2021 supports the notion, seen by others around the globe, that earlier intervention with Jakafi when patients are not very sick and don't already have low blood counts, may further improve clinical outcomes, including fewer cytopenia events and a more durable spleen and symptom responses. Earlier use of Jakafi may then lead to better overall survival of MF patients. This report strongly suggests that time has come to shift the focus from quick control of splenomegaly, and symptoms to optimizing the overall therapy in order to improve the overall survival duration.3
Can Myelofibrosis Anemia Finally be Treated?
Three major clinical problems that a majority of myelofibrosis (MF) patients face are symptomatic splenomegaly, general systemic myelofibrosis-related symptoms (fever, night sweating, bone pains, weight loss, weakness, fatigue…) and anemia. While currently approved medications like Jakafi (ruxolitinib) help many patients by improving their symptoms and reducing the size of the spleen, they may worsen anemia. Sotatercept and a closely related medication luspatercept are being evaluated as anemia therapy for myelofibrosis patients. Last year we learned at the American Society of Hematology (ASH) Annual Meeting that Reblozyl (luspatecept) can clinically improve anemia in about 30% of myelofibrosis patients, and this year sotatercept was reported to provide about the same response. Reblozyl® was approved for the treatment of anemia in patients with myelodysplastic syndromes in 2020. These medications are given as an injection under the skin every three weeks and appear to be well tolerated. The current report from ASH 2021 is therefore a confirmation of a "class effect" and provides hope that in near future that MF patients may finally have an effective anemia treatment that can be easily combined with a JAK inhibitor.1
Can The White Blood Cell Count Help Predict Risk of Blood Clots in Polycythemia Vera?
A main goal of therapy for PV patients is to prevent thrombosis (blood clotting), since the main reason for dying from PV is a blood clot in vital organ. It is standard practice to assess a PV patient's thrombotic risk and tailor treatment. If a PV patient is younger than 60 and has never had a blood clot they are considered to be at "low risk" of clotting. All other patients are considered to be at "high risk" for developing a blood clot. Additional risk factors have been proposed over the years, but none have been incorporated in national (US or European) management guidelines. The white blood cell count (WBC) count has been shown in many retrospective analyses of patients' outcomes to be associated with increased thrombotic risk, but no prospective observational or interventional (to lower WBC) clinical trials have been done to confirm this connection. A report at ASH 2021 has again shown that an independent association between an elevated WBC and thrombotic risk. Perhaps time will come soon to have elevated WBC incorporated in guidelines as one of the factors to consider. Furthermore, unlike many other reports, an association between elevated platelets and thrombotic risk was also reported. The standard goals of cytoreductive therapy when given to a PV patient is to control the hematocrit but improving the WBC, platelets, splenomegaly and associated symptoms, together provides the optimal benefit.2
Can Rusfertide Reduce Phlebotomy in PV Patients?
A primary goal of therapy for PV is to maintain the hematocrit level below 45%, which is proven to decrease a patient's risk of forming a blood clot. Lowering thrombotic risk is important since this is a major cause of death in PV patients. Doctors would typically divide PV patients into low risk for thrombosis (patients younger than 60, without a history of a blood clot) or high risk (older than 60 or with a history of a blood clot). Phlebotomy (blood-letting) is the therapy of choice for lower risk patients, and cytoreductive medications (those that lower blood count, like Hydrea, interferon or Jakafi) are given to higher risk patients in order to maintain haematocrit below 45% without phlebotomies. Standard therapy may not be able to optimally achieve control of the haematocrit; for example, many patients on cytoreductive therapy still require frequent phlebotomies. Rusfertide, through a novel mechanism of action, appears to provide that control – maintaining haematocrit below 45% in low and high-risk patients – eliminating a need of phlebotomy. Therapy is given as an injection under the skin weekly and appears to be safe. In addition, Rusfertide therapy may also improve PV-related symptoms. A phase 3 study of Rusfertide vs. placebo is planned in PV patient that require frequent phlebotomies.4
Pacritinib Evaluation in Myelofibrosis Ongoing
The JAK inhibitor Jakafi was approved 10 years ago as a therapy for patients with myelofibrosis based on its ability to control the general myelofibrosis related systemic symptoms of fever, night sweating, bone pains, weight loss, weakness, and fatigue and its ability to reduce symptomatic splenomegaly. Because Jakafi can also reduce platelet levels it is not recommended for use in patients with platelets <50 , and it is given at a low dose of 5 mg twice a day to patients with platelets 50-100 x109/L. The low dose however may not provide optimal control of symptoms or reduce splenomegaly.

Pacritinib is novel JAK inhibitor that can be provided to myelofibrosis patients with low platelets since it does not cause significant suppression of blood cell counts. Several years ago a Phase 3 randomized study was done in patients with <100 x109/L platelets (PERSIST-2 study) comparing pacritinib to best available therapy (physician choice of therapy, including ruxolitinib). From that study, this report provides a comparison in outcome between 57 pacritinib and 12 ruxolitinib treated patients. Patients treated with pacritinib had numerically higher rates of spleen (28% vs. 11%) and symptom (37% vs. 11%) response. Safety of the two therapies appeared similar, in general. These results suggest that pacritinib might be a good therapy for patients with low platelets. Phase 3 study is underway in myelofibrosis patients that have platelets <50 x109/L, comparing pacritinib to a physician choice of therapy.5
References:
1. Final Results of a Phase 2 Study of Sotatercept (ACE-011) for Anemia of MPN-Associated Myelofibrosis
2. A Real-World Evaluation of the Association Between Elevated Blood Counts and Thrombotic Events in Polycythemia Vera (Analysis of Data from the REVEAL Study)(Abstract #239. Session:634.
3. Does Early Intervention in Myelofibrosis Impact Outcomes? A Pooled Analysis of the COMFORT I and II Studies
4. Rusfertide (PTG-300) Controls Hematocrit Levels and Essentially Eliminates Phlebotomy Requirement in Polycythemia Vera Patients
5. A Retrospective Head-to-Head Comparison between Pacritinib and Ruxolitinib in Patients with Myelofibrosis and Moderate to Severe Thrombocytopenia