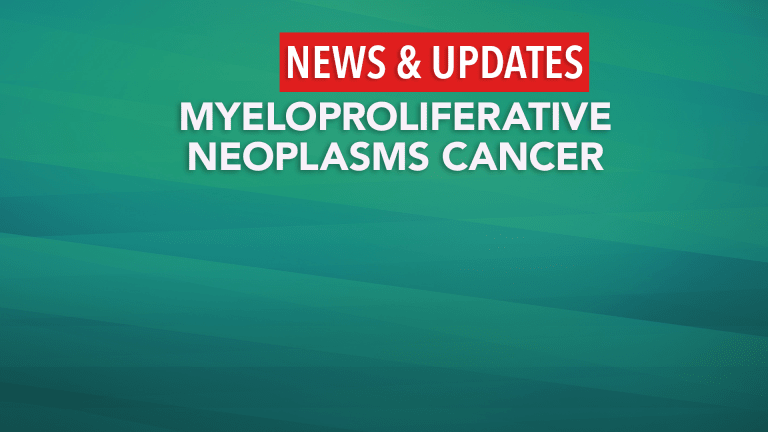 MPN Research Foundation-PV Reporter-Cancer Connect Create Combined Community
Leading cancer centers create combined social community with MPNRF PV Reporter & Cancer Connect to support MPN patients
The MPN Research Foundation (MPNRF), the PV Reporter and leading providers of care to individuals with MF, PV and ET now use a combined social community to support individuals with MPN's. The single community of over 3000 MPN patients treated at Harvard-Dana Farber, Beth Israel, Roswell Park, Ohio State, Miami Cancer Institute and other leading cancer centers creates a unique social network for individuals affected by myeloproliferative neoplasms where they can share information, provide support, and build community with others.
Individuals can join the specialized community through their preferred organization or directly on Cancer Connect.
"Patients with PV ET and MF essentially have a chronic illness and need ongoing access to support—not just during a brief office visit with their physician, but when they go home and do research. They need help during sleepless nights as well as busy days," explains Charles Weaver, MD, a medical oncologist and moderator of the community. CancerConnect provides a safe and secure environment where MPN patients can share information, provide support, and validate their experience with others being treated at some of the worlds leading cancer centers as they learn to manage and cope with their disease. "

Members of the community have access to discussion groups on PV, ET, and MF as well as groups focused on caregiving, wellness and nutrition, among other topics. By bringing together MPN patients from leading cancer centers, CancerConnect, the MPNRF and The PV Reporter, patients will have the broadest degree of interaction to connect with others to share information and support. Members can learn from leading cancer experts, ask questions, share experiences and connect with others who share their issues in a secure, confidential environment.
About PV Reporter
PV Reporter was created to provide "easy access" to pertinent information on Polycythemia Vera (PV), Essential Thrombocythemia (ET) and Myelofibrosis (MF) by utilizing a custom search engine, MPN Search, which indexes research data, reports, stories, and news items from some of the best reference sources in the MPN world. PV Reporter was founded by David Wallace after being diagnosed with Polycythemia Vera in 2009. David began utilizing social media to connect with "informed patients" and developed a better understanding of emerging treatment options. His philosophy on patient care is straight forward – "educating the patient is essential, so the patient can guide the physician to meet his or her needs." David assists newly diagnosed PV patients via his website, email and the new PV Reporter community will aid in this effort. In 2016, he was awarded the MPN Hero in the category of Commitment to the Broader MPN community.
About the MPN Research Foundation
The MPN Research Foundation has a single goal: to stimulate original research in pursuit of new treatments — and eventually a cure — for polycythemia vera, essential thrombocythemia and myelofibrosis, known collectively as MPNs. Learn more about the MPN Research Foundation here.
About CancerConnect
CancerConnect.com is the leading social network for cancer patients, their friends, and family. This unique online application combines a robust information platform consisting of current comprehensive information on cancer with a social network. It is populated with rich content to support the many ongoing needs of individuals battling cancer and is comprised of communities of individuals with similar interests in the area of cancer.
The Cancer Connect Social Medial Application is also available as a fully functional "private label" social network for people with cancer, their caregivers, and others who are interested in staying up-to-date about the set of diseases known as cancer. The MPNRF along with Memorial Sloan-Kettering Cancer Center, Roswell Park Cancer Institute, Dana-Farber Cancer Institute, The University of California, The Ohio State James Cancer Inst and other leading Advocacy Groups and Cancer clinics providing community, connection and support with CancerConnect. CancerConnect is licensed to hospitals and cancer clinics to enhance their websites, improve SEO, and allow cancer patients to be part of a social community without leaving the clinic. Disease-specific groups as well as groups focused on care giving, health and wellness, and nutrition all exist to provide support for anyone affected by a diagnosis of cancer.​